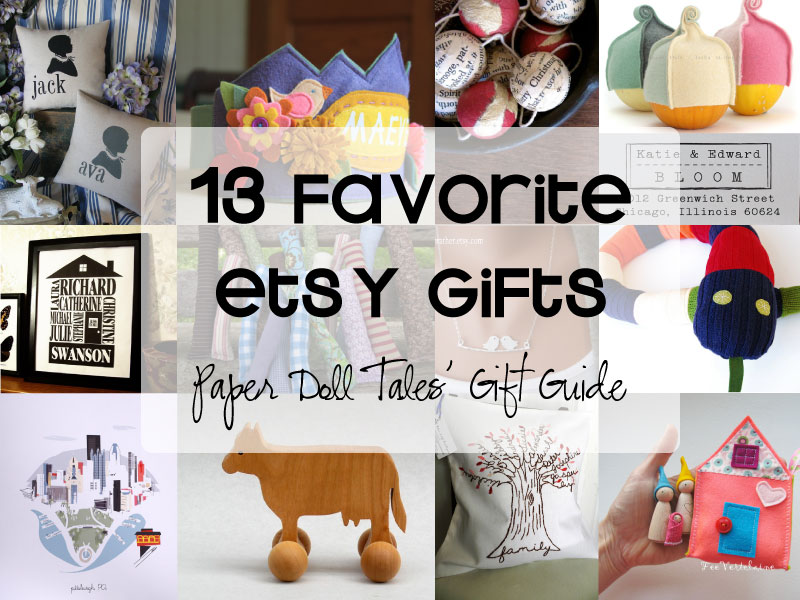 Little Friend's been in a Christmas tizzy for a number of weeks now.  Back on October 1, she composed her first Christmas gift wish list: "1 chocolate in wrapping paper.  1 little stuffed mouse with all the tags cut off.  1 cuddly bear.  1 red lollipop.  1 candy–something four-year-olds can have.  Bubble gum or gum gum?"
We rang in the Advent season the other night by celebrating the first of many Christmas 2012s at our house.  "This is the best Christmas night ever!" Little Friend crowed last night.  "I have a present, and my whole family, and lots of things, and a Christmas tree!"
Not content to wait until that Advent calendar ticks over to 25, Little Friend began on day one by collecting a bunch of "gifts" (a teddy bear, a favorite but broken ornament, and a rubber lizard) procured herself un unused cardboard box, begged some tape, trotted out the toddler scissors and did a fairly admirable job cutting out a large square of Disney Princess (of course) wrapping paper.  With some parental guidance on the taping part, she had wrapped up that box of goodies in a jiffy.  Of course, if you give a kid a present, she's going to want a bow to go with it.  So we searched out some ribbon and voila.  A present under the Christmas tree.
Happy Christmas to all, indeed!
In the spirit of Little Friend's eagerness to share her gifts for the great event coming up in 20 days and counting, I'd love to spread the word about some favorite finds from some favorite Etsy shops.  I hope you'll discover one or many things to gift under your tree this year.
Heidi Devlin
I swoon a little each time I see Little Friend's silhouette/name pillow from Heidi Devlin.  The combination of linen pillow, charming silhouette, and the personalized name make this a one-of-a-kind heirloom.  These silhouette pillows are my go-to gift for special people and special events.  And seriously, can we just discuss the awesomeness of Heidi's Mr. & Mrs. pillow pair?
Blue Leaf Boutique
Blue Leaf Boutique's custom family tree pillow may be one of the loveliest ways to display your nearest and dearest.  I love the simple, striking design, and lovingly embroidered details.  It's rare to come across a truly handmade gift these days, but this high-quality family tree pillow is a standout!  I really can't think of an occasion that this pillow wouldn't make a breath-taking gift: Christmas, Mother's Day, Valentine's Day, Flag Day…
Fee Vertelaine
I can't get over the twee, whimsical travel fairy family house created by Fee Vertelaine.  Down to the tiniest stitches and hand-drawn hearts on the dolls, this family and house are toys to cherish and inspire imagination.  Since the house doubles as a carrying case, we've used the fairy family house on car and plane flights for portable fun!
Morgan Prather
A special family member is going to find one of these necklaces under her Christmas tree in a few weeks, so I'm going to keep mum about which design I picked, but really, all of Morgan's necklaces have me planning outfits around them.  I love these birds on a branch as well as the leaf and flower designs, but I'd be hard pressed to pick just one necklace for myself.  Maybe I should sneak one or two of her pieces in my own stocking?
Palimpsestic
We hang Christmas cards on a ribbon across a doorway each year, and this year I was looking for a new garland to spice up the display a bit.  I was arrested in my search when I came across this handmade collage garland that features pages of Charles Dicken's A Christmas Carol.  All of the garlands and wreaths in Palimpsestic's store segue between art and decor–and that combo is exactly why Etsy wins my vote over stores that rhyme with All-Mart and Arget.
Maureen Cracknell
I have adored Maureen's personalized felt crowns for years from afar.  With Little Friend's birthday just around the corner, I finally have a crown in hand, and it's getting me in the birthday spirit.  Sturdily constructed with vibrant colors, this crown will be part of our birthday tradition for many, many years to come.  Little One will have a crown commissioned for her first birthday as well!
Goose Designs
Little One should be writing the review for Goose Designs, because she's a devoted customer.  Some of her favorite baby toys of her first seven months have come from Goose Designs, including a bell on a string, ring on a string, and these adorable, plush, natural fiber rattles.  We don't leave  home without at least one of these rattles stuffed in the diaper bag.  They're the perfect size for her little hands, and, by all accounts, feel great on her gums as she drools all over them.
Note Trunk
I love, love, love, return address labels.  I find them the perfect accessories for otherwise boring envelopes.  But I hate reaching the final label on the sheet and groaning as I remember I forgot to reorder new labels.  Enter Note Trunk's easy, attractive solution: return address stamps.  These hand cut stamps come in so many designs, I'm convinced there's one to fit each and every personality of the sender.  I will say that my stamp is making Christmas card sending a whole lot easier this year!
The Nesting Spot
Little One's monthly photo companion came to us via The Nesting Spot.  With a selection of unique and adorable sock animals (I'm loving the octopus she's currently featuring) and a variety of nursery artwork, this shop has thoughtful, memorable gifts.  Jocelyn's notes included with the stuffed animals make you feel like you're welcoming a beloved new member into your family.
Arks and Animals
Some of my favorite wooden toys for Little Friend and Little One have come from Arks and Animals.  Each toy has been lovingly hand crafted, simply made, and has just the right touch of personality.  We have a Stegasaurus and alligator floating around the house at all times.  I'm also a bit in love with this pull horse toy.  Wooden piggy banks and puzzles can also be found a great prices.  I'm not so secretly pining away for this amazing nativity set or the incomparable Noah's ark.

Tasha Miller Griffith
The most commented-on piece of clothing Little One owns is her cashmere upcycled hat from Tasha Miller Griffith.  At first a bit saggy on her newborn head, the hat was part of her coming home from the hospital outfit and now, as the weather turns cold once again, we don't leave home without it.  It's incredibly soft, and that wee little curl at the top just leaves me speechless with cuteness.  Who wouldn't love a hat this soft, adorable, and unique?!  (Pssst…they come in toddler and adult sizes, too!)
Albie Designs
I'm considering booking my vacations for the year around Albie Design's city prints.  I adore my Pittsburgh print, and since Seattle's my heart's second home, I'll take one of those, too.  The Paris print's a no-brainer.  But thanks to Albie Design's view of the world, I'm seriously considering traveling to St. Paul, MN, Austin, TX, and Los Angeles as well.  Surely there's an Albie Design city either lived in or loved by someone on your gift list.
Gene Ploss
Here's one of my favorite housewarming gifts for our favorite friends and loved ones: a custom designed family name print from Gene Ploss.  The names and colors can all be changed to suit your design whims, but the overall look is the same–a striking, personal, and memorable piece of custom art to hang on new (or old) walls.