It doesn't take much to remind me how much I love books: this week it was a dinner comprised of scrumptious Ina Garten dishes, a good glass of wine, some adult conversation with a group of young parents versed in the art of blocking out all kid sounds save for the specific siren call of our own littles in distress, and of course, the conversation starter, "What are you reading now?"
Reading is a solitary, magical delight.  Given any book, a set of well-used alphabet letters gets arranged in a boringly predictable black typeface on white page, and we're transported to an unseen world of human beings living, loving, perhaps dying against a swirling backdrop of time, color, nation, imagination.  We don't leave our fireside, or couch, or bed, or airplane seat, or beach blanket, or rocking chair to travel through eons, spaces, and souls.  Reading is the cheapest, most absorbing travel we can embark upon.  Reading is the cheapest, most absorbing journey to the impossible–stepping into another person's skin and walking around awhile.
As solitary the journey as we slip between the covers of a book, reading is also paradoxically a communal delight.  It's a handshake extended across a dining table to say, "Yes, I understand.  I felt that too when I read that book." It's a lifeline sent looping across dessert plates toward another person to say, "Yes, I'm likeminded.  Here's the next book to add to your reading list."  It's that moment in a high school English class when both teacher and students forget the prostituting threat of a grade and instead toe the line on some common ground and say, "I too wondered about that green light at the end of the dock.  I don't get it.  I can't stop thinking about it.  Tell me what you thought."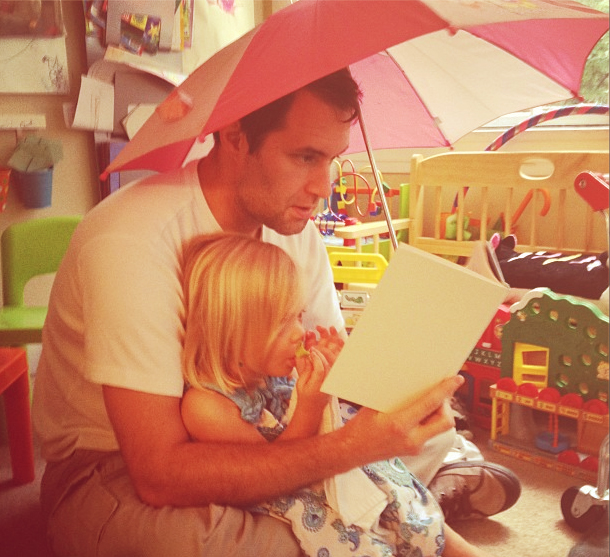 I'm resolved to read 52 books this year.  As a self-proclaimed avid reader, it's a low number for me (and if you're wondering what happens to people like me, people who love to read, write, talk, and breathe literature, we grow up and become English teachers, of course).  But in my current position of juggling full-time motherhood and a part-time job working from home, I have to intentionally and strategically carve reading time out of my day.  It doesn't happen every day.  In fact, far too often, I devote the minutes I could invest in literature to a thorough survey of the doings in Facebookville.  And while I'm now totally up to date on silly kitten pictures, Instagram shots of meals I'd love to eat, and various opinions on the outcome of football games, I'm not necessarily enriched like I would be after reading a decent novel.  Yet still, early Saturday mornings come to me, and quiet moments of nursing while I stare at the hologram of an ebook on my iPhone, and vacation reprieves at the beach, and in these gifts of moments, I can escape into the solitary magic of books.
So, I have to ask, "What are you reading now?"
I'll let that question and its answers knit us together in a way computer screens and social media and emails never can.  And come my next beach vacation, you can bet your recommendations will appear in a stack of books beside me on the beach.
Here's some book recommendations from the Paper Doll Tales neck of the woods: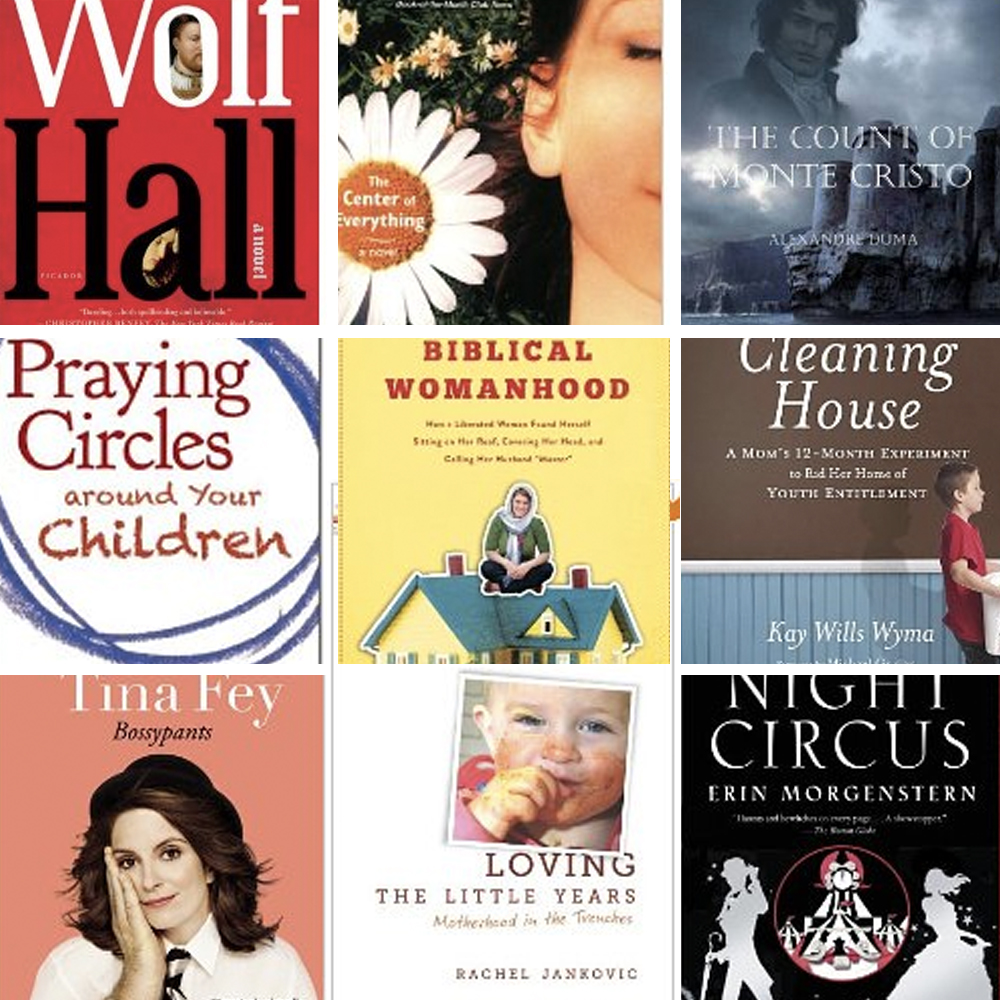 2013 Reading List
The Count of Monte Cristo by Alexandre Dumas
The Center of Everything by Laura Moriarty
Wolf Hall by Hilary Mantel
The Night Circus by Erin Morgenstern
Green Heart by Alice Hoffman
Cleaning House: A Mom's Twelve Month Experiment to Rid her Home of Youth Entitlement by Kay Willis Wyma
Bossypants by Tina Fay
A Year of Biblical Womanhood: How a Liberated Woman Found Herself Sitting on the Roof, Covering Her Head, and Calling Her Husband Master by Rachel Held Evans
Loving the Little Years: Motherhood in the Trenches by Rachel Jankovic
Praying Circles Around Your Children by Mark Batterson
And a few of our favorite books from 2012: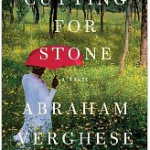 My favorite fiction read: Cutting for Stone by Abraham Verghese, which I talk about a bit here.
My favorite non-fiction reads (it's a tie): 7: An Experimental Mutiny Against Excess by Jen Hatmaker and Destiny of the Republic: A Tale of Madness, Medicine and the Murder of a President by Candice Millard
I asked Big Friend and Little Friend for some recommendations as well that I could pass on.  Little Friend was a bit concerned by the question.  "You mean," she questioned carefully before answering, "Do I have to give my favorite book to somebody else?"  When I assured her she did not, indeed, need to turn over her cherished property, she gave her answers readily enough.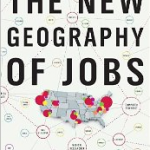 Big Friend's Favorite Book of 2012:  The New Geography of Jobs by Enrico Moretti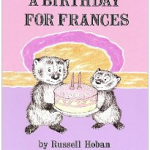 Little Friend's Favorite Books of 2013:  A Birthday for Frances by Russell Hoban and Fancy Nancy: Splendiferous Christmas by Jane O'Connor
I'd say Little One is the most indiscriminate reader of the family.   She'll willingly gnaw or drool-baptize any book that has the misfortune of entering her orbit.  So for little ones like Little One, I'd definitely recommend an Indestructibles book like Baby Faces by Amy Pixton.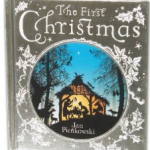 And finally, since we have carried on the tradition of buying a new Christmas book each year, I have to pass on our 2012 Family Christmas Book pick: The First Christmas: With Text from the King James Bible by Jan Pienkowski.  The illustrations are nothing short of enchanting and make me want to swoon anew over this special tale.
Your turn: "What are you reading now?"