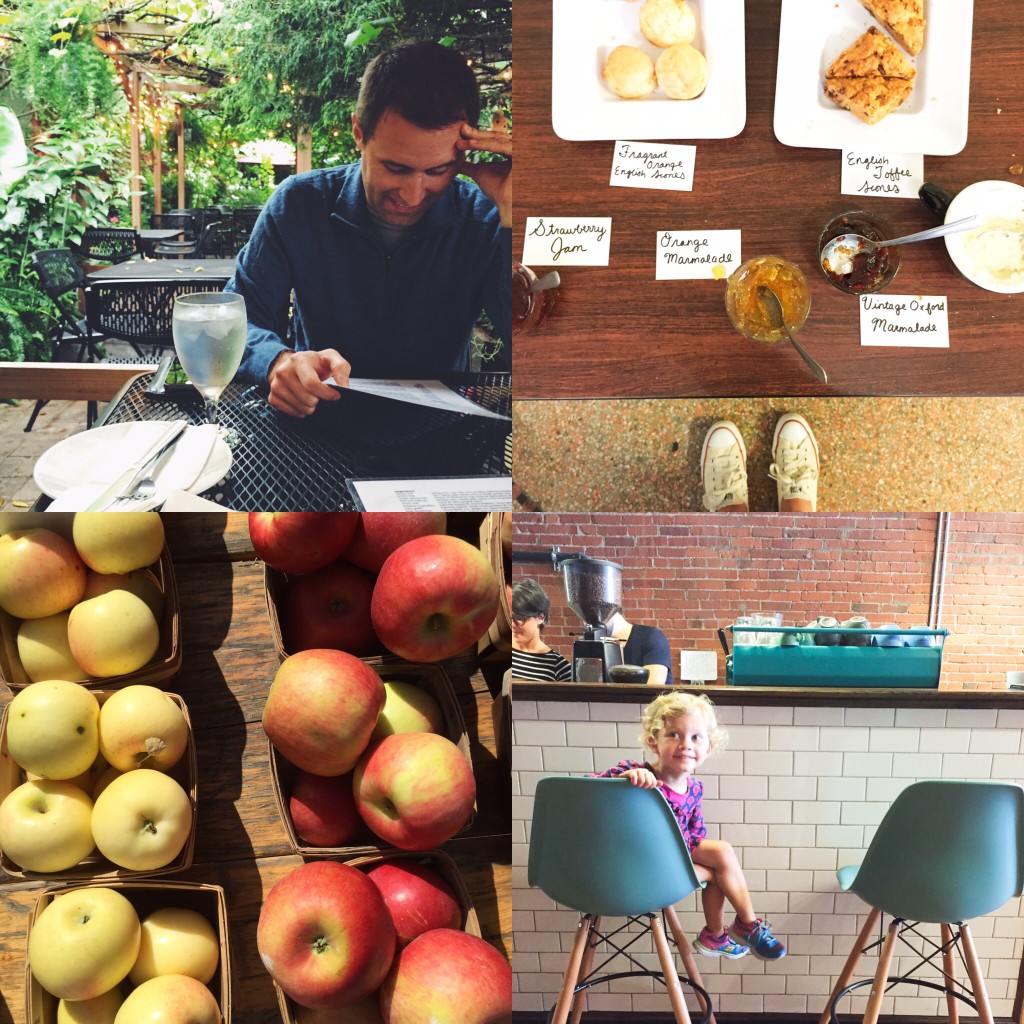 Al fresco dining at Pusadee's Garden | Teas and Scones at Anchor and Anvil | Farmer's market apples | Coffee date at 21st Street Coffee
September, you sneaky month you.  Other than Labor Day, you don't warrant much attention on the year's calendar of major holidays, you don't pop up in advertising for Valentine's love fests, summertime flings, or back to school sprees.  You don't bore like February.  You don't luxuriate like July.  You don't darken like November.  You, September, are the happy-go-lucky middle child that everybody loves, never creates a fuss, and goes mostly unnoticed, until we trip over you and remember what an absolutely precious thing you are.
September, you bring transitions between literal and metaphoric seasons;  you ease off from the sweat-wringing days of summer but you save enough warmth to push back the true chills and leaf-droppings of the weeks ahead.  You remind us what we loved best about our long summer days and why we love the vacuum created by school days.
You serve up crisp apples. Heirloom tomatoes.  Butternut squash.  Handfulls of basil.  Apple cider.  S'mores over campfires.  Crisp mornings.  Languid evenings.
Wal-Mart may dare to feature Santa commercials in your second week of being, but you, September, are stronger than all that fuss and rush.  You champion garden patio dining at excellent Thai restaurants.  You're all about tea and scones for a mid-morning snack.  Your name is synonymous with Fall Festivals.  You inspire us to haul out cozy sweaters for hugs.
We light candles in your honor, September, a reminder of the warmth we're leaving in summer and a forerunner to the full-blown fires that will warm our hearths in winter.  We thank God for giving us such a gorgeous, mellow slide from summer into October's fractious reign.  Why don't we crown you the best month of the year, September?  You're simply fabulous.