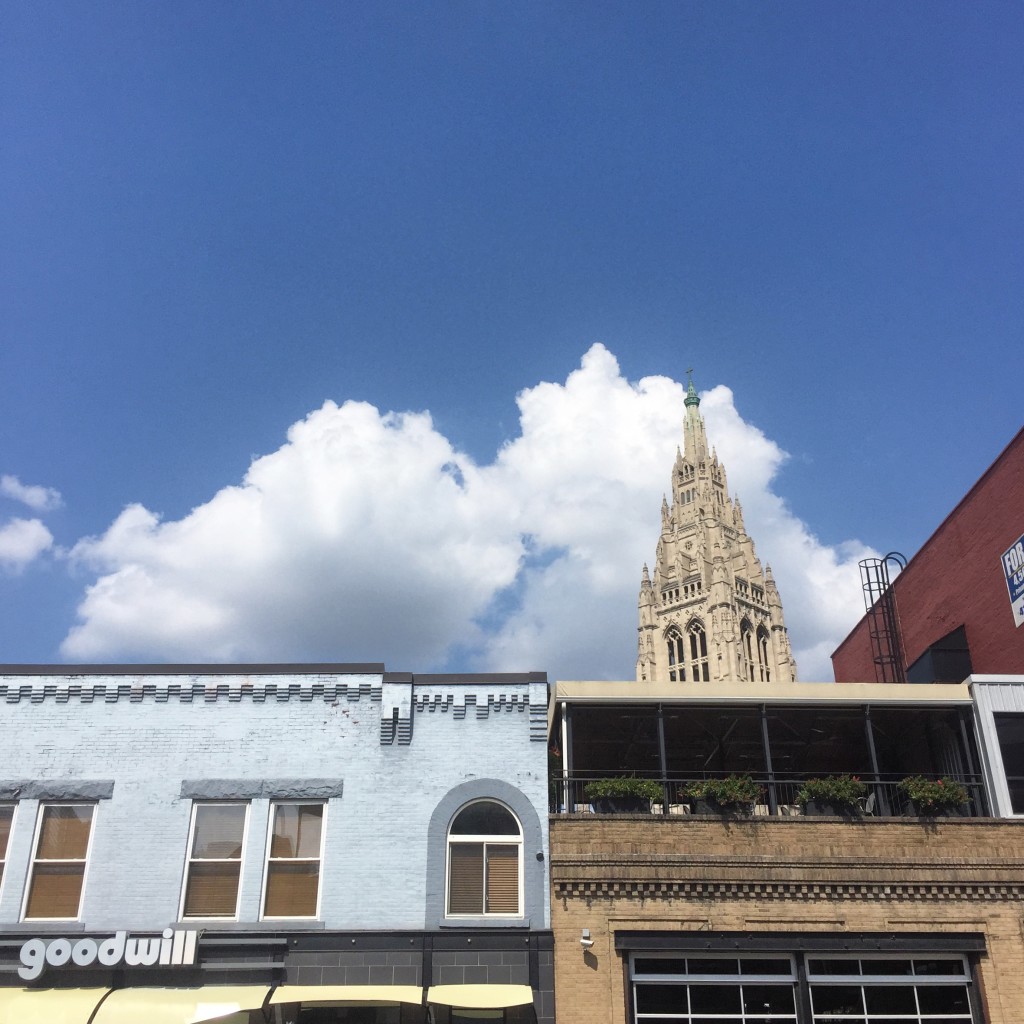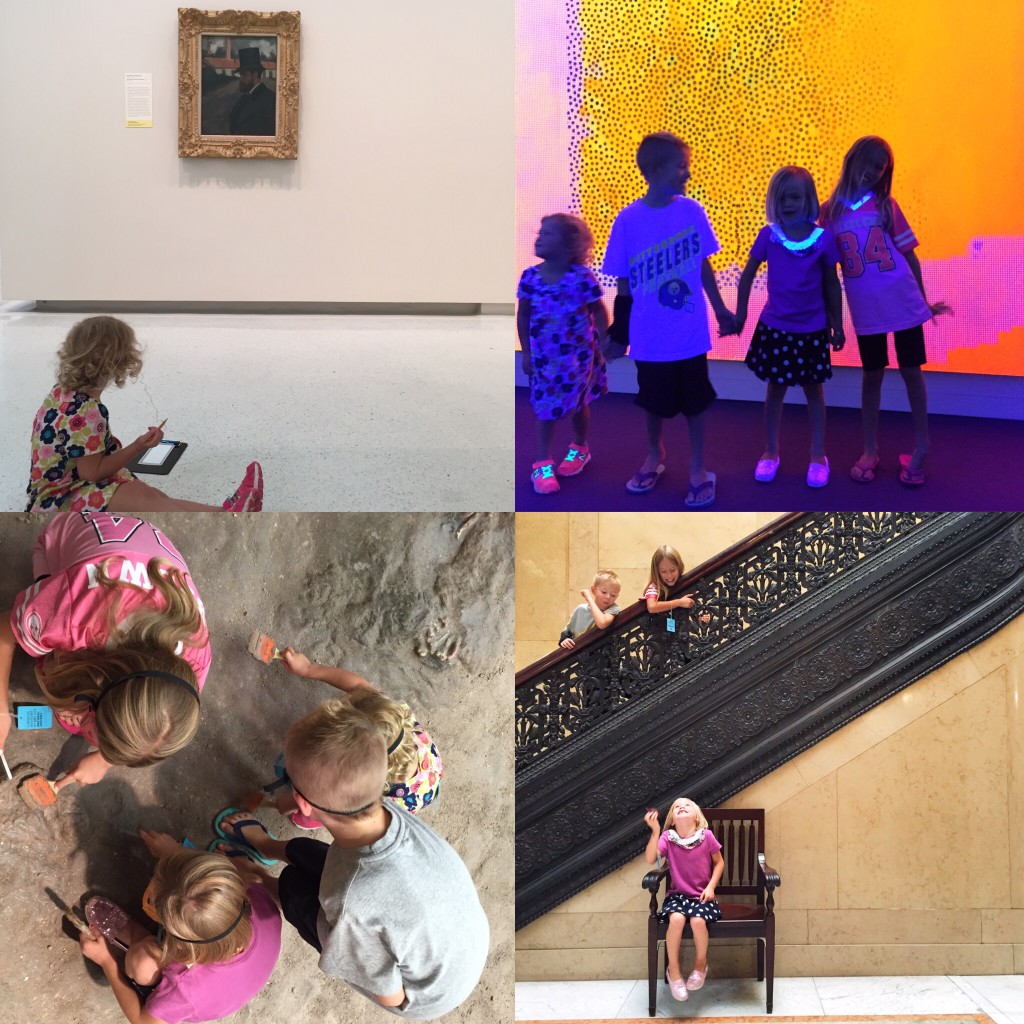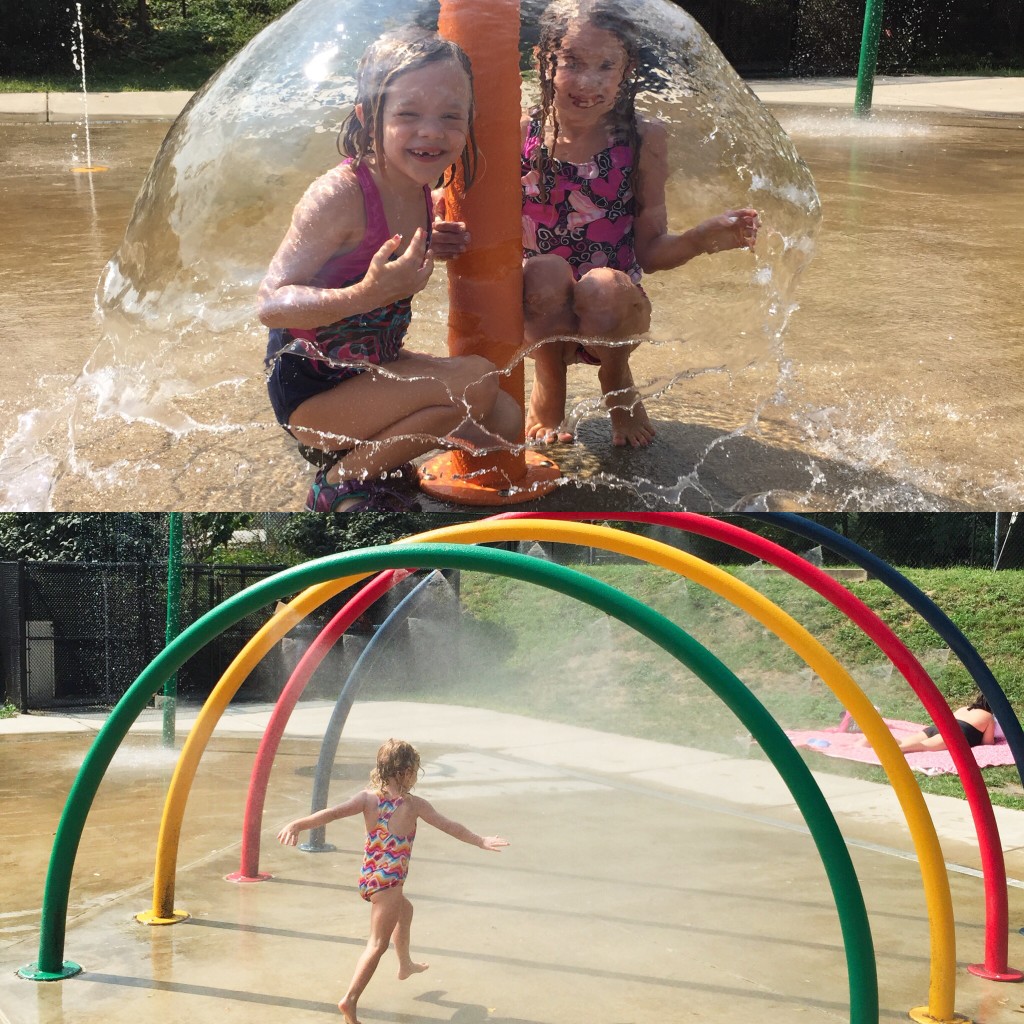 Pittsburgh at end of summer | Carnegie Museum of Art | Carnegie Museum of Natural History | Troy Hill Splash Park
Kids' hands cycled through my own like an animated carousel.  First one, then the other, then a third, and a fourth, and back to the first, quickly exchanged for the second, and around again.  One runny nose multiplied to two coughs and two runny noses.  Three quarters of a pizza were consumed by four bellies under age 10.  Two legendary masters of art were shamelessly copied. One water-sprinkled beach ball incited one whine-sprinkled sibling battle.  Four children frolicked through the weekend like a fractions lesson: 4/4, 3/4, 2/4, 1/4.
My sister and I watch our four children in awe of the bond that has grown between them since birth.  Spanning ages 9 to 3, the cousins are as close as siblings, yet have some biological antidote against sibling rivalry.  These children play like a pack of puppies, blindly devoted, in constant physical contact, and pulsing with mutually-inspired energy.  We spent hours exploring the twists and bends of Lozziwurm and nooks and crannies of the Carnegie Museums of Art and Natural History.  We dared the sun, humidity and sweat to try and ruin one last summer afternoon at Troy Hill Splash Park.  Tears were cried over large pizza slices when the weekend came to a close and the cousins had to go home.
The weekend held a good old fashioned church potluck, tables stretched under towering shade trees piled high with tupperware and serving spoons and plastic utensils and hot dogs and salads and baked beans and lemonade and ice water and desserts of every conceivable crumb.
The weekend held a lunch date at Paris 66 with croque monsieur and salade chevre and galettes and macarons.
The weekend ended in a friends' back yard with glasses of wine and grill char on peanut-honey marinated pork loin and purple plum torte and three children plus one adult bouncing to the clouds on a trampoline.
We are satiated with the people, heat, and taste of summer.  While the local weather forecast refuses to admit it yet, a few trees around here have flashed red and orange warning flags that fall is coming.  The drive thru coffee shop has informed me that "Pumpkin spice lattes are here!"  Labor Day sales have me seriously contemplating layers and flare jeans.  Labor Day marks some irreconcilable end and presages some long-anticipated beginning.  We hovered on this tipping point as long as we could before starting the slide down into the week ahead.
---
Unlike the much contested color white, purple plum torte has no restrictions pre- or post-Labor Day, so the next second you find yourself in the vicinity of 12 small plums, beg, borrow, or steal them and make this Purple Plum Torte immediately.  I will laugh at you if you imagine sharing a single slice.