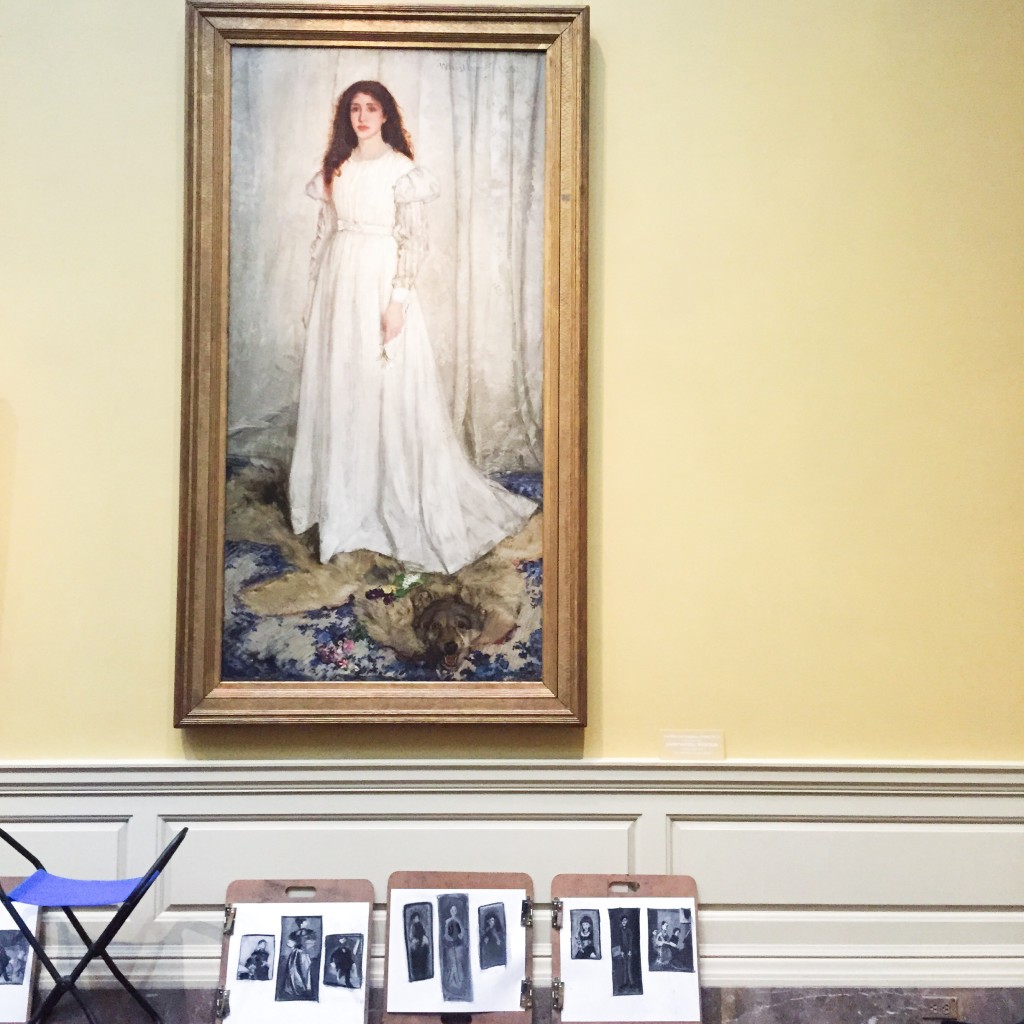 I took a crash course in drawing from the National Gallery of Art this weekend, crash being the operative word, as in "Crash and Burn."
At least, my output has the potential to be termed a crash and burn.
It depends on how you look at my output.
If you peer at it from this certain angle, cock your head, and lay a thoughtful finger along your jaw, and say "hmmmm" in a particular way, you may be able to find something of merit in my finished product.  (Bonus points if you happen to be wearing dark-framed glasses in this scenario.)
I was not an art major in college, although I admired those students who were.  I have not taken an art class since college, although I admire people who do.  I have not practiced sketching skills beyond requests to draw fairies, mermaids, bunnies, rainbows, and sharks.
But in my crash course in drawing at the National Gallery of Art, (one of their highly-acclaimed Drawing Salons open to the public, both educated and uneducated in fine arts), I attempted to copy the mastery of Whistler, Sargent, and Eakins.
I decided to look at my experience from this angle: my output (its value, mastery, or crash-and-burn-ness) had to be immaterial.  I just had to give myself permission to try and fail, or try and succeed just a little bit.  The output was inconsequential.
What counted was the experience.
So, as I picked up a stick of vine charcoal (had to Google that one), I let myself go in the moment.  Make this stroke.  And that.  And mess up that perspective but get this shading right.  Smudge the paper, smudge the border.  Creation, not perfection, was my aim.
We can all create.  We can all relish that moment.  We can all let ourselves off the hook–sometimes the smudges just don't matter.  Sometimes it's okay to crash and burn in the end because we've succeeded at enjoying every minute of the process.