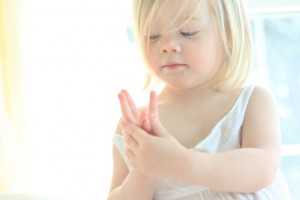 Little Friend, at 3 1/2, still wears diapers at night.  We're alright with that.  Little Friend is especially alright with it.  "Can I pee in my diaper?" she'll yell downstairs long after stories have been read, teeth brushed, and lights extinguished.  Oh, the freedom of relieving oneself in the comfort of one's bed without ever having to set foot on a cold bathroom floor.
But this morning, she assumed a perch on the throne, removed a dry nighttime diaper and announced, "I think my body is almost ready for underwear at night."  Then some thinking.  Then, "I think it will be ready in seven days.  No, maybe 16."  Another pause.  Then, "Well…I think Jesus has a plan for me, so maybe I will wait until heaven.  There will be a swing there, and Jesus will cook me some manna."
I sat at her feet, her loyal bathroom subject, listening to squirts of diarrhea and an earnest dialogue that had me biting my cheek to keep from laughing, and I couldn't be more glad that my back had been turned, literally and figuratively, on the mountain of laundry sprawled on the living room carpet and the plague of dirty dishes left from yesterday's kitchen experiments with roasted strawberry coconut milk ice cream and butternut squash gratin.
As much as I succumb to judging my success as a human being by the yardstick of how perfect my home/schedule/life/self is, it only takes a moment of reflection over diarrhea and manna to set things straight: first things first.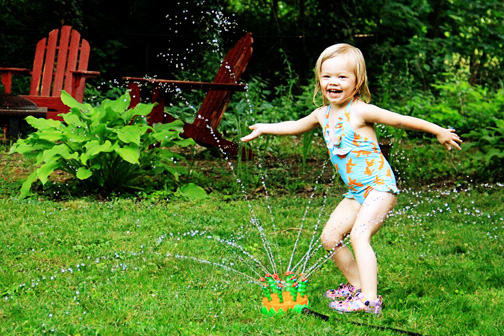 Little Friend is a first thing.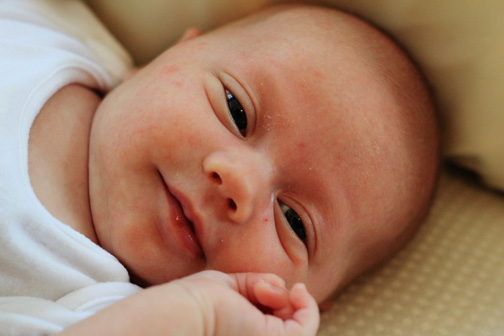 Little One is a first thing.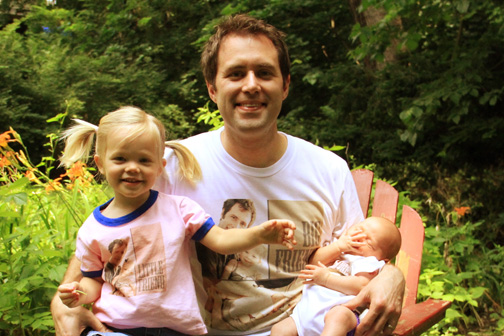 Big Friend is a first thing.
And I truly believe that because I'm a better mama when I've carved out some sleep/reading/pedicure time for myself, I'm a first thing, too.
That leaves dishes, laundry, and all those Pinterest projects lined up to achieve the perfect home huffing to cross the finish line at a distant second place.  That is, at least when I remember to keep first things first.
Writing keeps me honest.
This precious time to sit, type, reflect as I listen to Little Friend give a little chortle in her sleep, lulled by the sway and creak of her swing, well, this writing time is essential to cut through the urgency of the immediate tasks.  I'm nabbing these minutes from the clutches of the dishes lurking in the kitchen and the laundry hunkering down in the living room.  Those beasts must be tamed, but not just yet. Not before the first things get their comeuppance.
Paper Doll Tales is a blog about putting first things first.  About living in the now moment instead of the oh-no-what's-coming-next-moment.  It's a blog about motherhood and parenthood and that urgent little voice whispering behind a cluttered mind that these are the best days of our life.
I don't want to miss a single important, first thing.
Nope, not one single squirt.