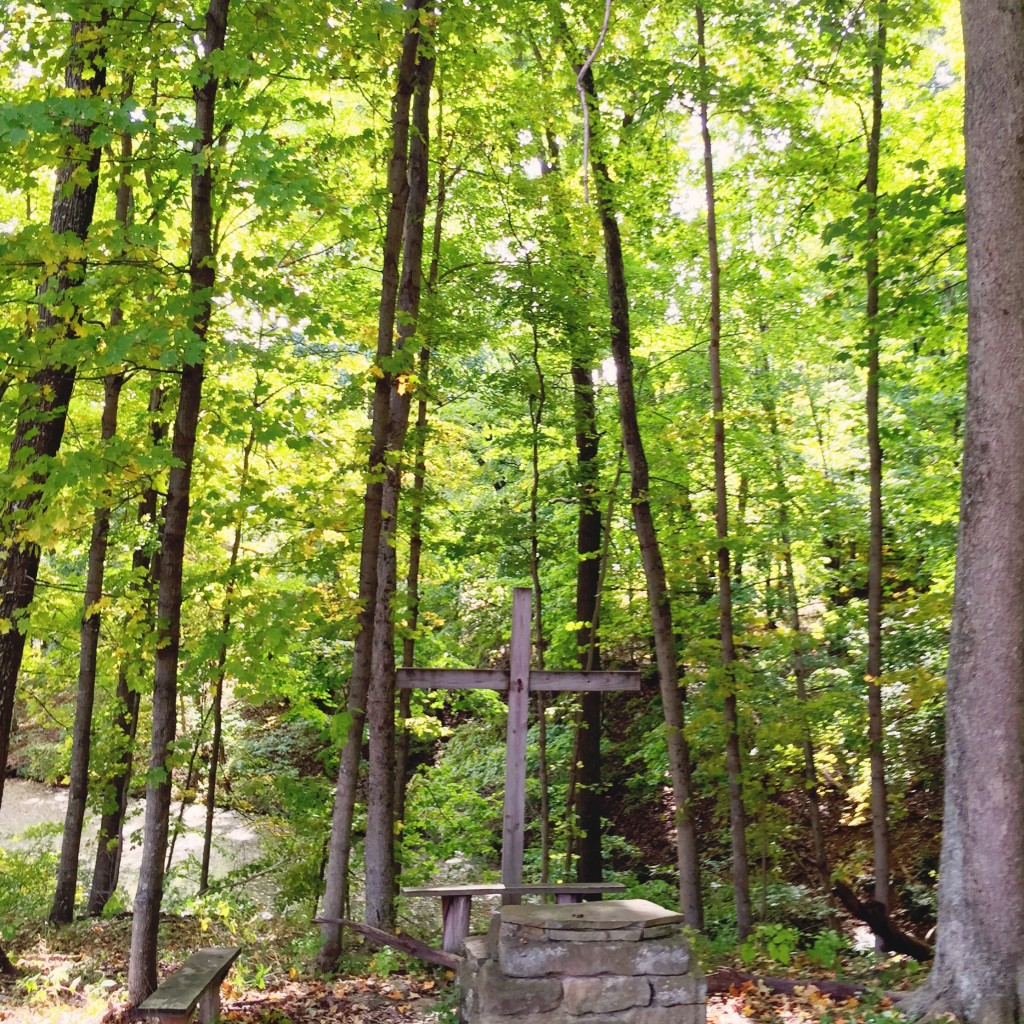 I know two things about chipmunks.  One, they allegedly store (squirrel away?, a verb, compliments of their cousin rodents) acorns for winter.  Two, I do not know if the chipmunks around my house manage to store acorns because our cat ritualistically catches, decapitates, and consumes the heads they would otherwise be using to sniff out and carry the acorn stores.  But that gruesome story will wait for another day.
Green is the acorn of my winter.  Despite the balmy, sunny days Pittsburgh has been tricking me with lately, I feel in my bones the stark bareness of winter bearing down on me.  I'm preparing my heart and mind to welcome the blank, white canvas of the coming six months, to ruthlessly seek out and purposefully enjoy the beauty unique to winter.
But isn't green so much easier to love?
I'm relishing the canopies of leaves that still greenfully dance in pseudo-summer breezes.  I'm savoring the mellow drips of sunlight that melt on green fields just barely going to seed.  I'm grazing on the green salad of grass stubbornly peeking out from the blankets of leaves trying their darnedest to tuck that color to bed for a season or two.
I'm squirreling away my green acorns as quickly as I can.  Quickly, before that white cat winter comes along to decapitate me.
---
Day 16 of 31 days.  For the month of October, I'm joining in on 31 Days of 5 Minute Free Writes.  Following the rules to write an unedited response to a prompt in 5 minutes, I'm grateful for the challenge of Write 31 Days.