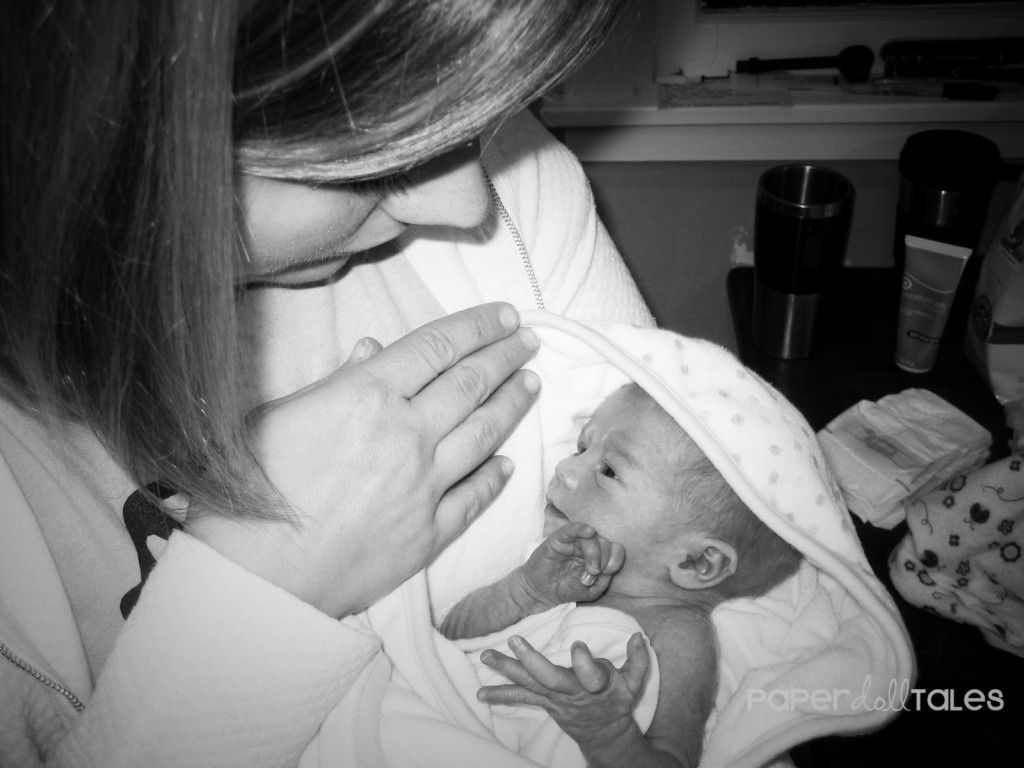 She came home weighing 3 pounds 15 ounces.  I was sure wrestling a onesie on her would leave bruises or detached limbs.  I could cup my hand around her skull.  I've owned dolls bigger than her.  When I carried that 3 pound 15 ounce baby through my front door for the first time, I looked at her–so small, so real, and so unexpected–and wondered, "Now what do I do with her?"
I still wonder, "Now what do I do with her?"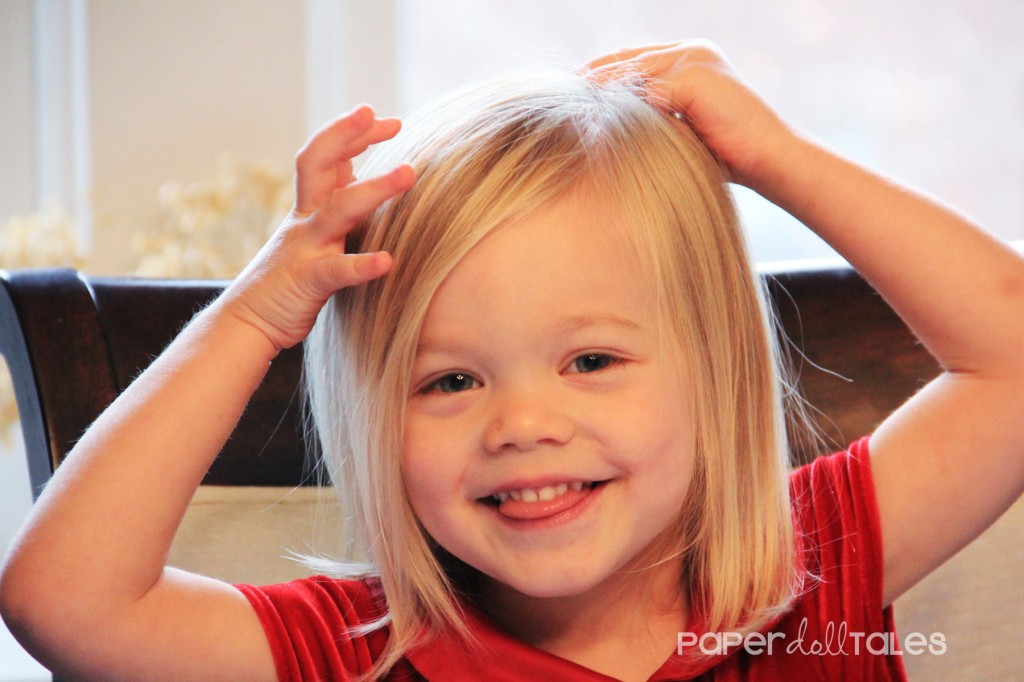 Yesterday she announced she wants to be a nurse when she grows up.  Then a few hours later, after opening a gift of a ukulele, she decided to be a "music maker" when she grows up.  Of course, she still pronounces music "mucus", which makes for a lot of choked back laughs for me.  "Mucus maker" and "mucus box" are the current favorites.  She composed some tunes for us on her ukulele.  "Here's a new tune I made," she began.  It went like this:
"This is the tune I made.  This is the tune I made.  This is the tune I made."
It had a great chorus: "This is the tune I made"
Along with a simple but effective bridge: "This is the tune I made."
And a flashy, surprise ending: "Glory to God in the highest."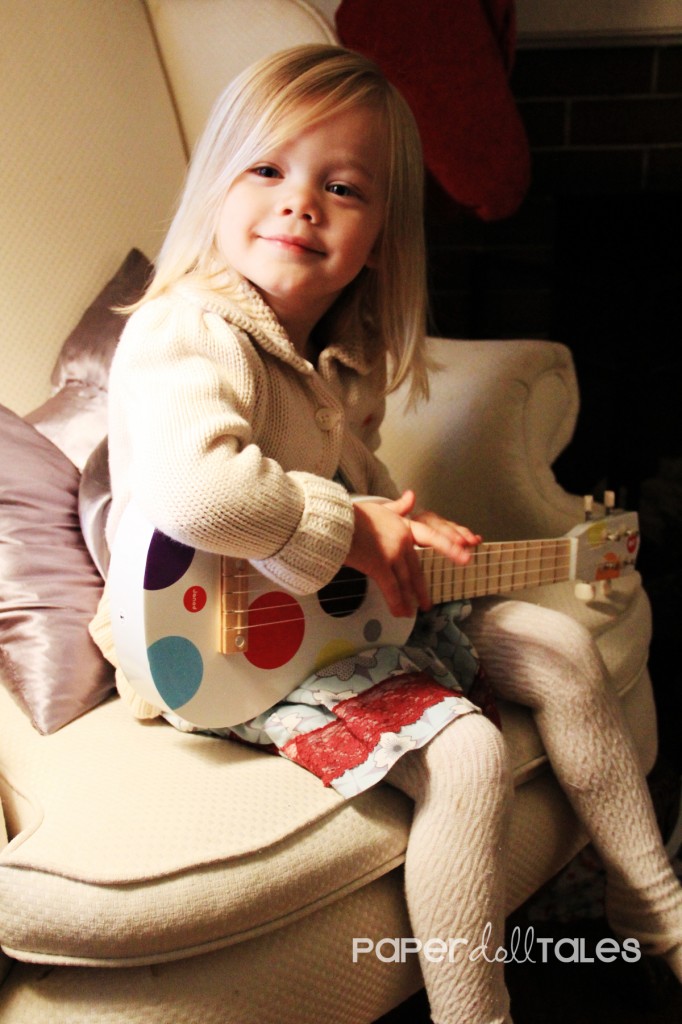 As she launches into her fourth year of small, real, unexpectedness, Little Friend has been loving making mucus.  She's been loving showing off her dance moves, an uncoordinated series of twirls and leaps and awkward sashays.  She's been loving pretending she's Ariel and Cinderella and Wendy and Rapunzel.   She's been loving the game "Can you say this?" followed by the hardest words I can think of–she's already conquered supercalifragilisticexpialidocious, so I'm kinda running out of challenges.  She's been loving visits from a pair of raccoon and bear puppets, named Lucy and Little Bear, respectively.  She's been loving days where we stay home all day, immersed in pretend games and dance offs.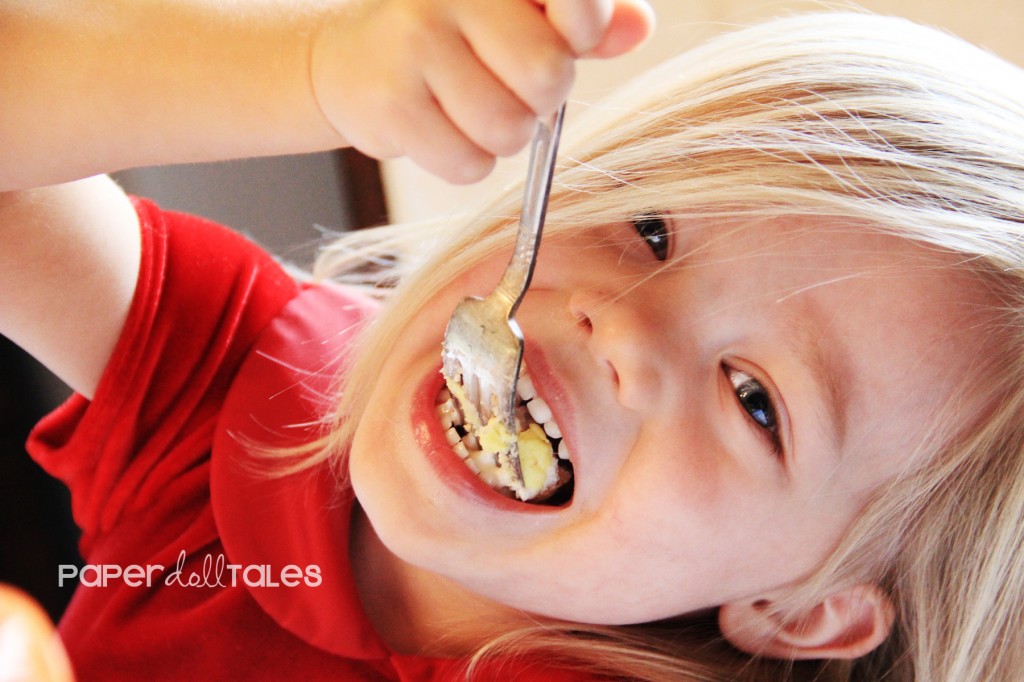 At four years old, Little Friend is very much her own person.  She organizes my tupperware drawer unprompted.  She scolds Big Friend for leaving out messes of newspapers and shoes.  She has a menagerie of small stuffed animals in her bed and knows when I move one, just one, to the toy bin.  She insists she doesn't know how to brush her own teeth, put on her socks, or squirt soap when it's time to wash her hands.  She demands a stack of books at bedtime, and there she lays, book propped open on her knees, thumb in her mouth while holding a favorite washcloth to rub on her nose, and turns pages until she drifts off to sleep.  She uses up her allotted TV time each morning before we even make it out the door for the day's activities, relishing episodes of Busytown or Curious George or Pinky Dinky Doo or Kipper or Super Why.   She whips off her pants or tights the second she walks into the privacy of her own home.  She draws indecipherable pictures of the nativity scene, but Joseph is missing because "he had to go to the food store to get the family some food."
In some ways, she's still my 3 lb 15 ounce Little Friend.  She still has the same baby pug nose.  The dandelion downy hair.  The thumb in the mouth.
In other ways, I see glimpses of the amazing girl and young woman and mother she is to become.  Now, what do I do with all that?!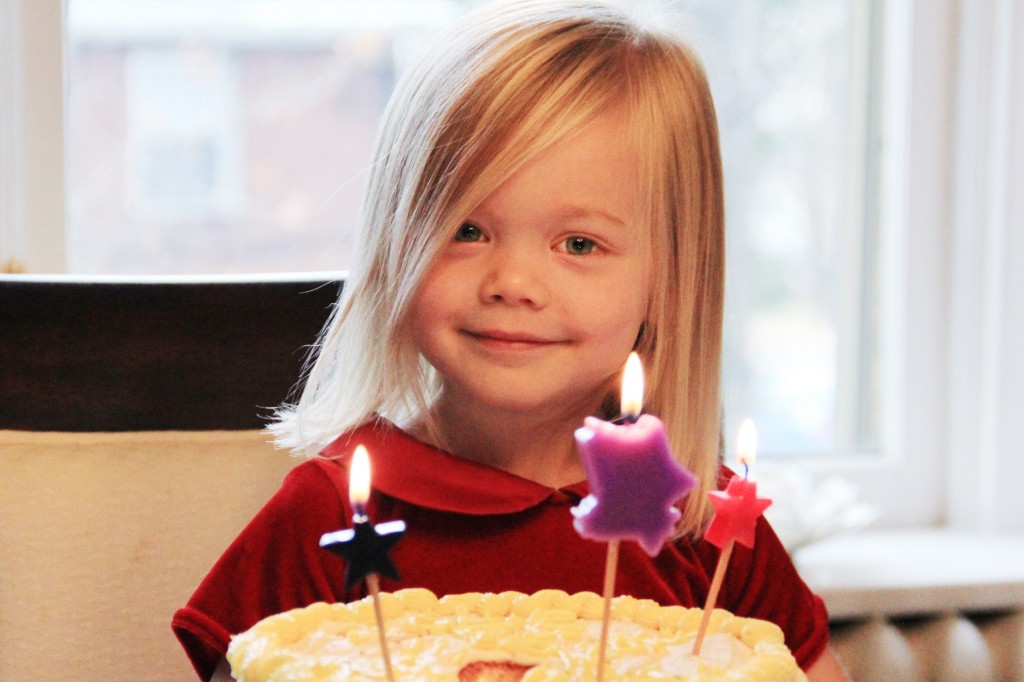 Looking back is hard.  I mourn losing the Little Friend who was three and two and one and newborn.  Looking forward is hard, too.  I worry about the mother-daughter rifts that crimp and crack at ten and twelve and fourteen and eighteen.  And some days, looking right at today, well, that's hard too.  It's a bit of a juggling act to mother a little girl who is sometimes baby and sometimes young woman.  Who sometimes needs me to squirt soap in her hands at the sink and sometimes plans to be a nurse when she grows up, which will happen, like, tomorrow.
Four is a hard age because it is foretelling and magical and independent and dependent and nostalgic all wrapped into one crinkled-paper-bow-askew present.  It's an age I get to spend the next year unwrapping with the help of two little hands with chipped nail polish and knuckles I remember kissing when they were smaller than my pinkie.  Four is a gift that I've never before experienced and get to spend 365 days being surprised, awed, frustrated, humbled, amazed, and challenged by.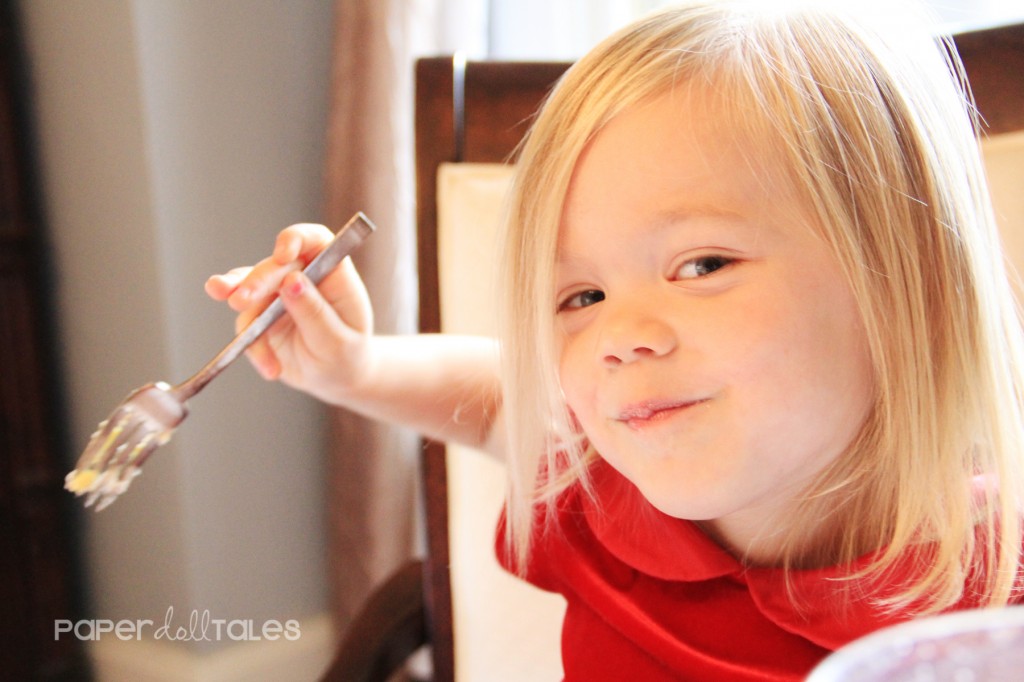 Here's a tune I made up today, looking at Little Friend who is now one day into her fourth year: "This is the baby I made.  Glory to God in the Highest."
Happy Fourth Birthday, Little Friend.  Now what do I do with you?!
Love,
Mama