One day you meet Mr. Wonderful.  He may be scowling as he brushes past you on his way out of the college cafeteria, but your heart pitter patters with some joyous skips just the same.  He undergoes the 15-point dating inspection check list and passes with unexpectedly flying colors.  You find yourself ruminating with wonder that someone that perfect really does exist.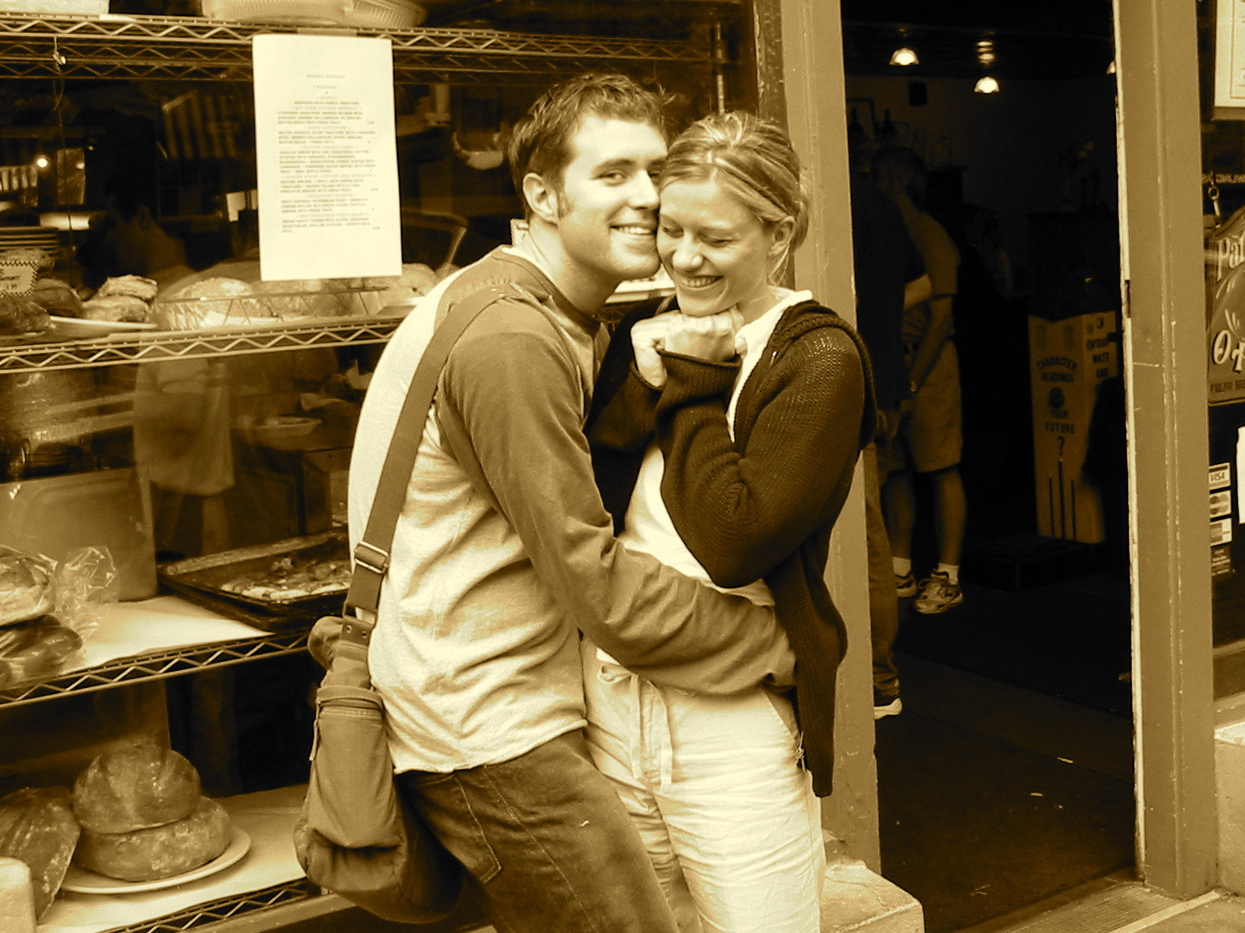 Because he drinks Earl Grey tea.
Because he reads Michael Ondaatje's poetry to you in the midst of a five-hour conversation.
Because he drives a sporty red car to the local 7-11 to treat you to a Big Gulp slushy.
Because he's memorized every Duke basketball players key stats, including their college majors.
Because he directs one-act plays with a scowl, and a cup of tea, and a confidence that tugs magnetically on every organ in your body.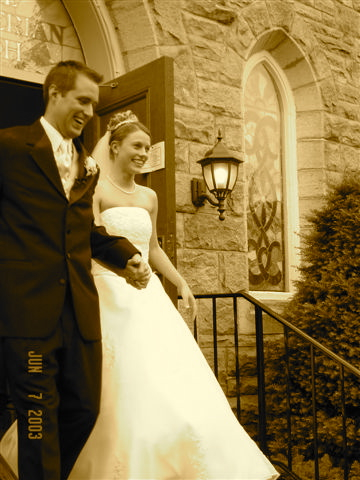 This love that begins as surprising fireworks ignites a consuming, long-burning bonfire between you.  You negotiate the steps to the altar.  You combine closets and pantries and magazine subscriptions at a common address.  You work out the nitty gritty (like the fact that while he loves Earl Grey tea you discover that you really don't care one lick for the stuff) and accommodate this whole person you've harnessed beside you to pull through life.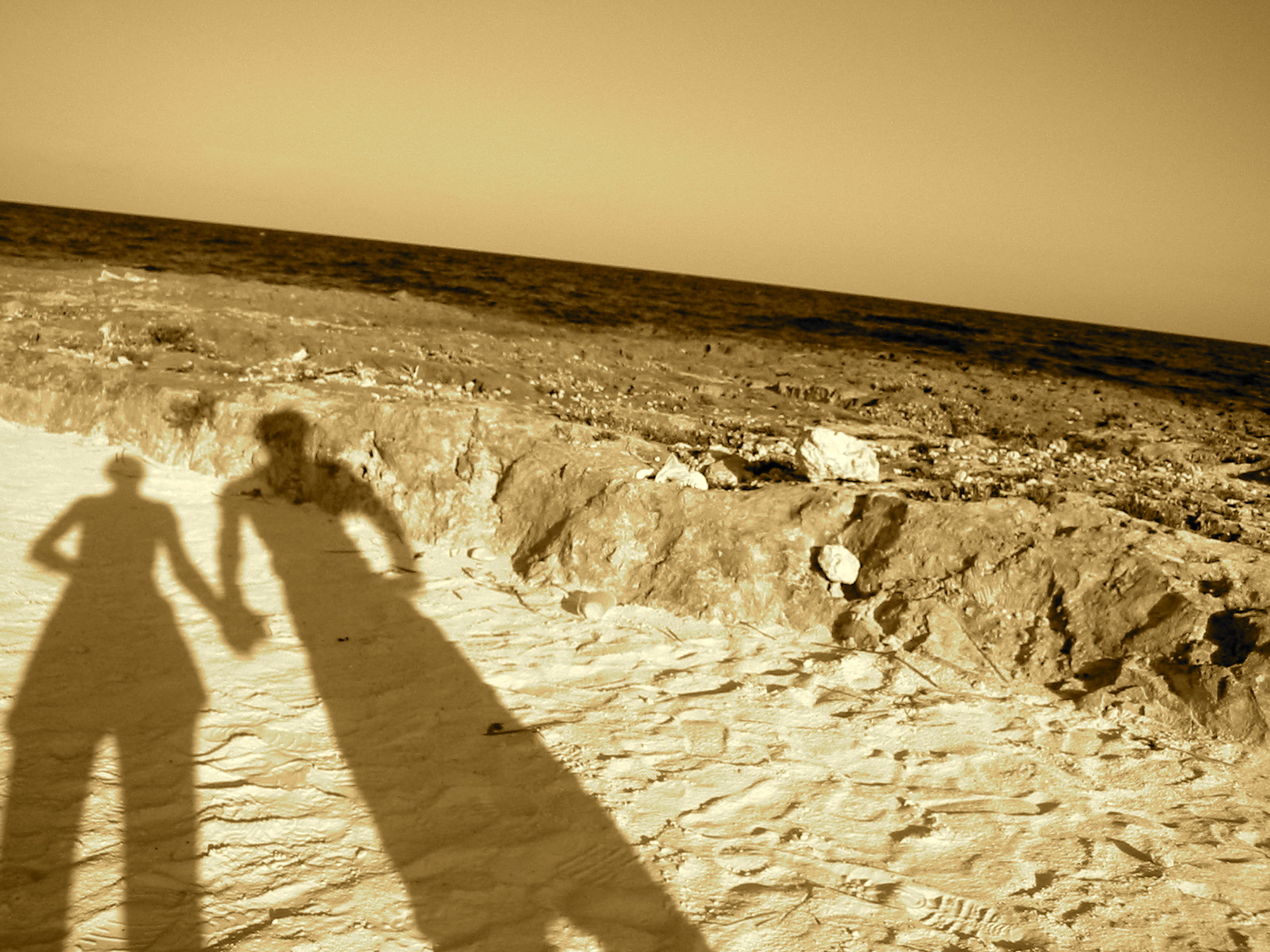 Loving your husband is a head and heart summit.
Loving your kids is different.
Loving your kids is an instantaneous restructuring of DNA.  The "I love you" and "I forgive you" are as hard to separate from one another as a stamp mistakenly placed in the wrong corner of an envelope.  You just love them effortlessly.
So that's when the love triangle begins: You love your husband.  You love your kids.  Your husband loves your kids.  Ergo…
Your love for him spelunks to new depths unimagined on the day you pledged "for better or worse."
You still get annoyed when he leaves his dirty clothes on the bathroom floor.  You still get perplexed that despite his highbrow taste in tea, he couldn't give one lick of preference between a microbrew and a can of Coors Light.  You still love that he pulls your feet into his lap for a foot massage at the end of a long day.  There's still the negotiation of love between you.
But then you see this: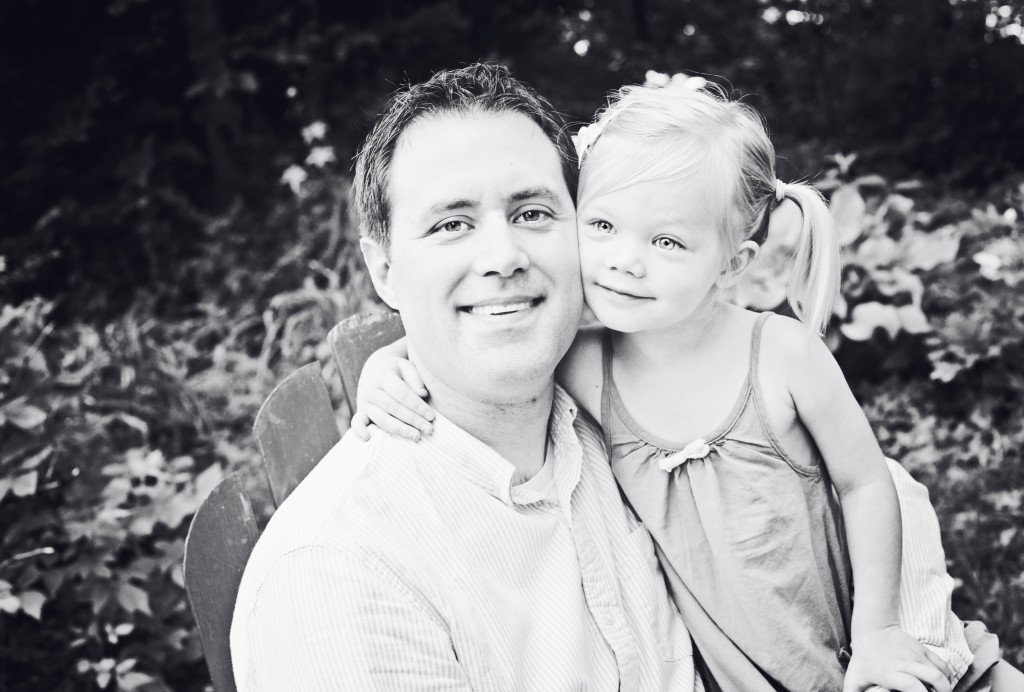 Your heart goes pitter patter with some joyous skips, and you couldn't, just couldn't, love him more.
You love him with a fierce pride over how good of a dad he is.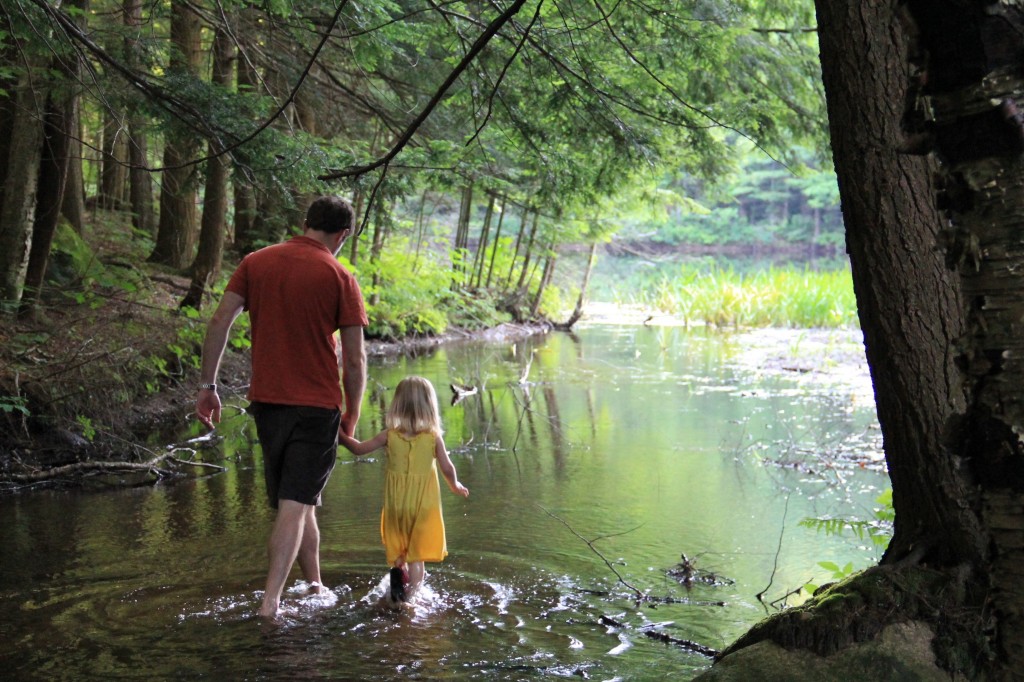 Because he drags himself out of bed when he hears "Daddy, daddy, daddy" breaking amidst sobs in the dark of night.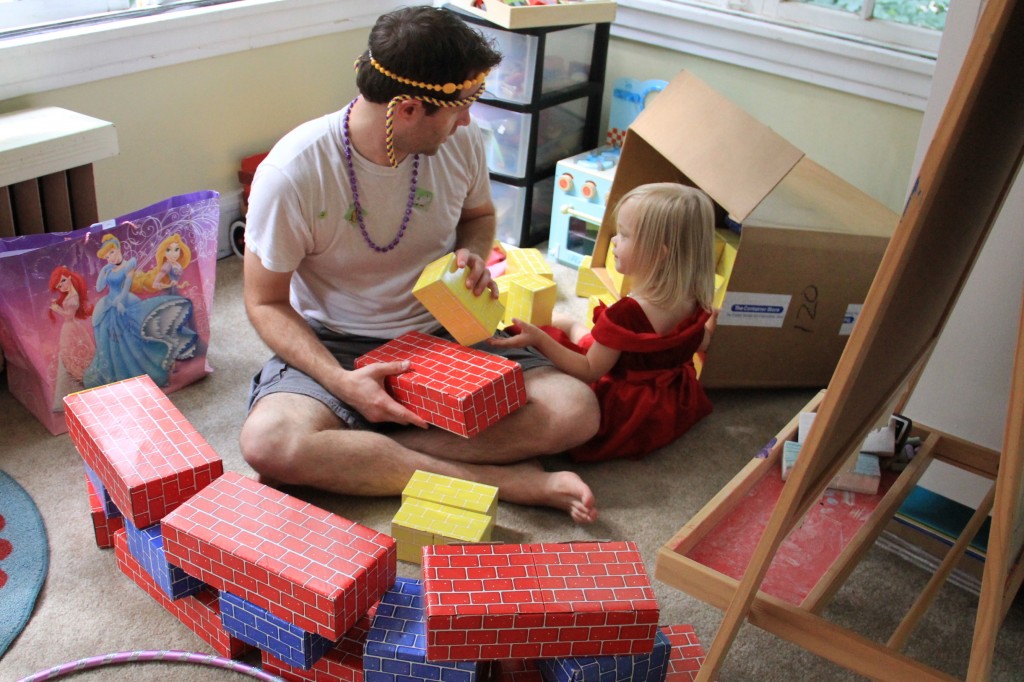 Because he builds Mermaid Kingdoms while wearing crowns of jewels.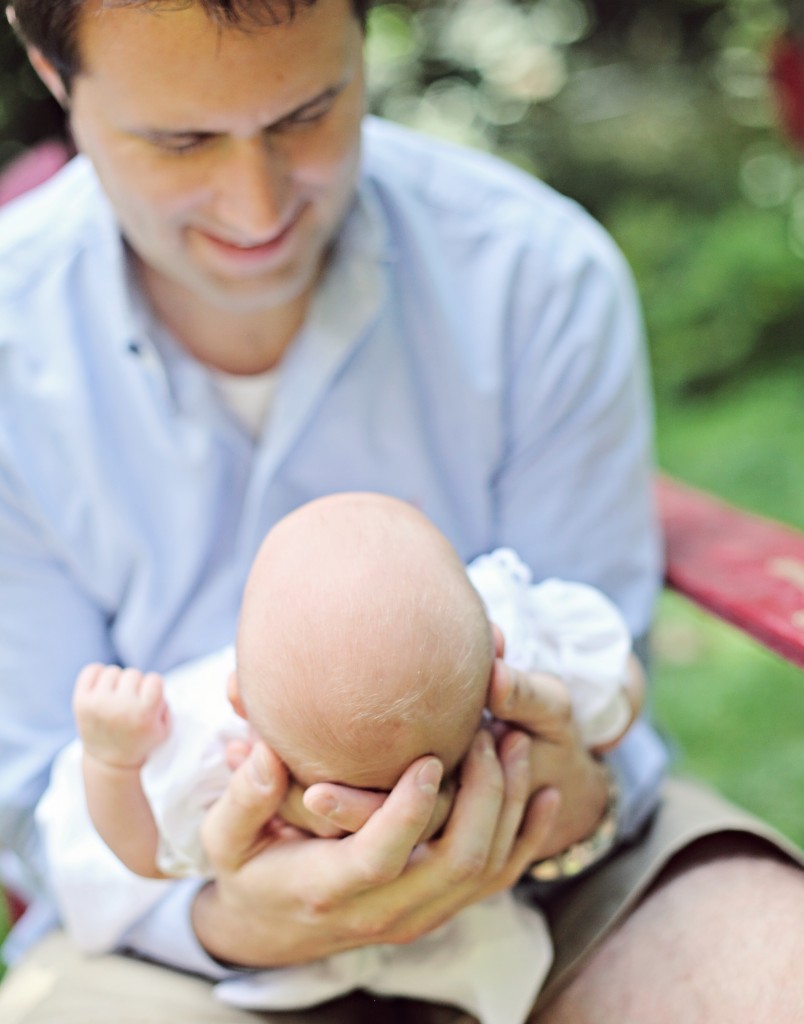 Because he draws a baby's eyes to him the second she hears his voice.
Because he's the father (and king, merman, rocker, diaper-changer, and Peter Pan) to your children.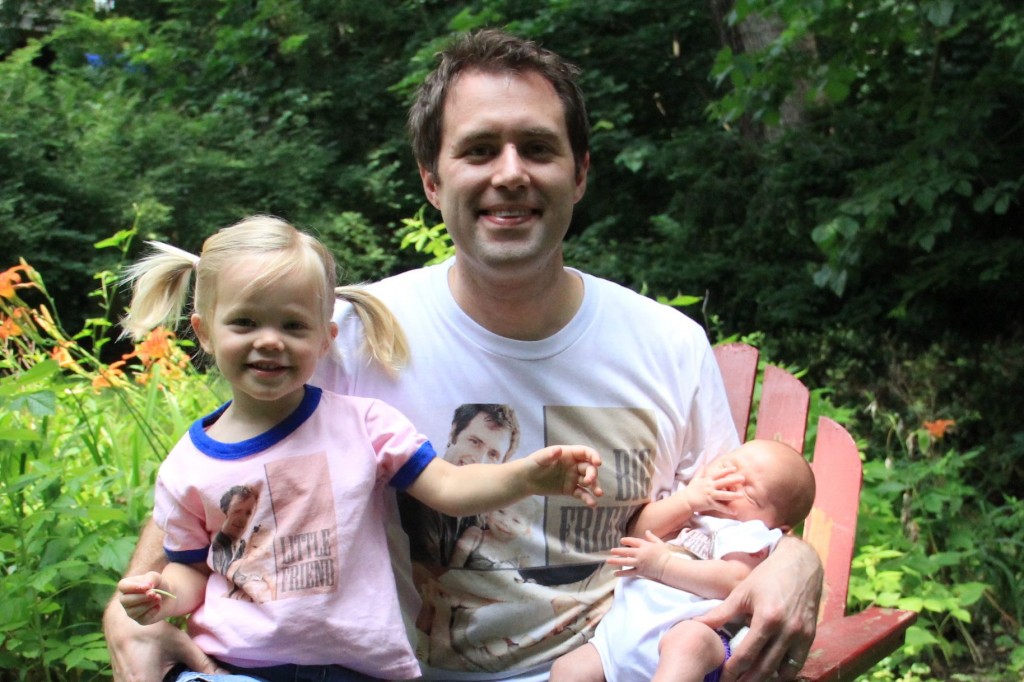 Happy Belated Father's Day, Big Friend.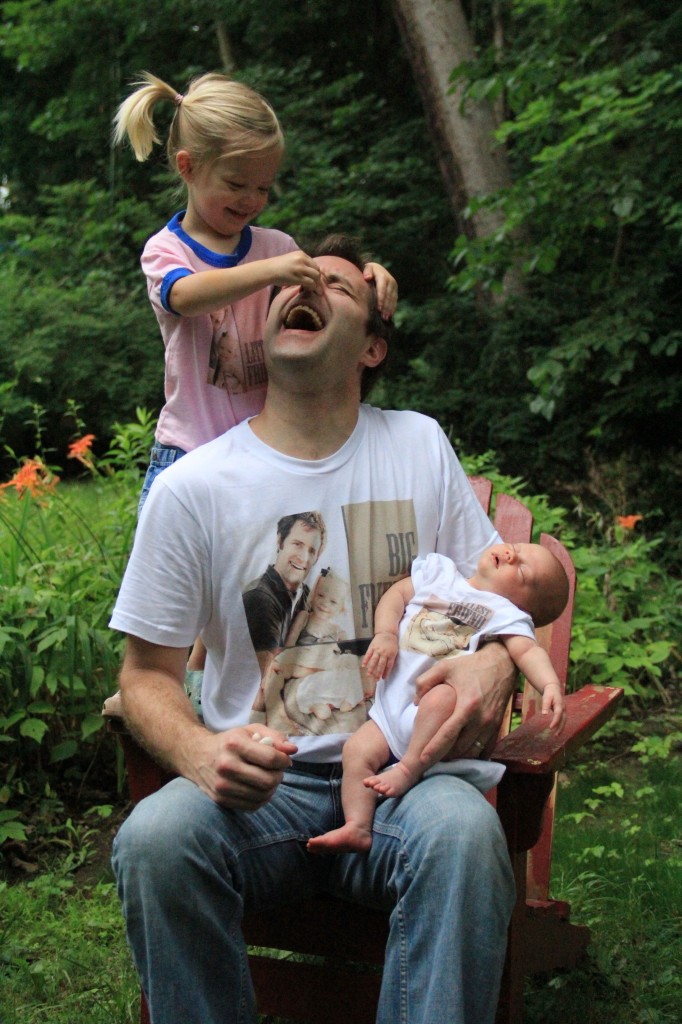 With lifetime love,
Mama