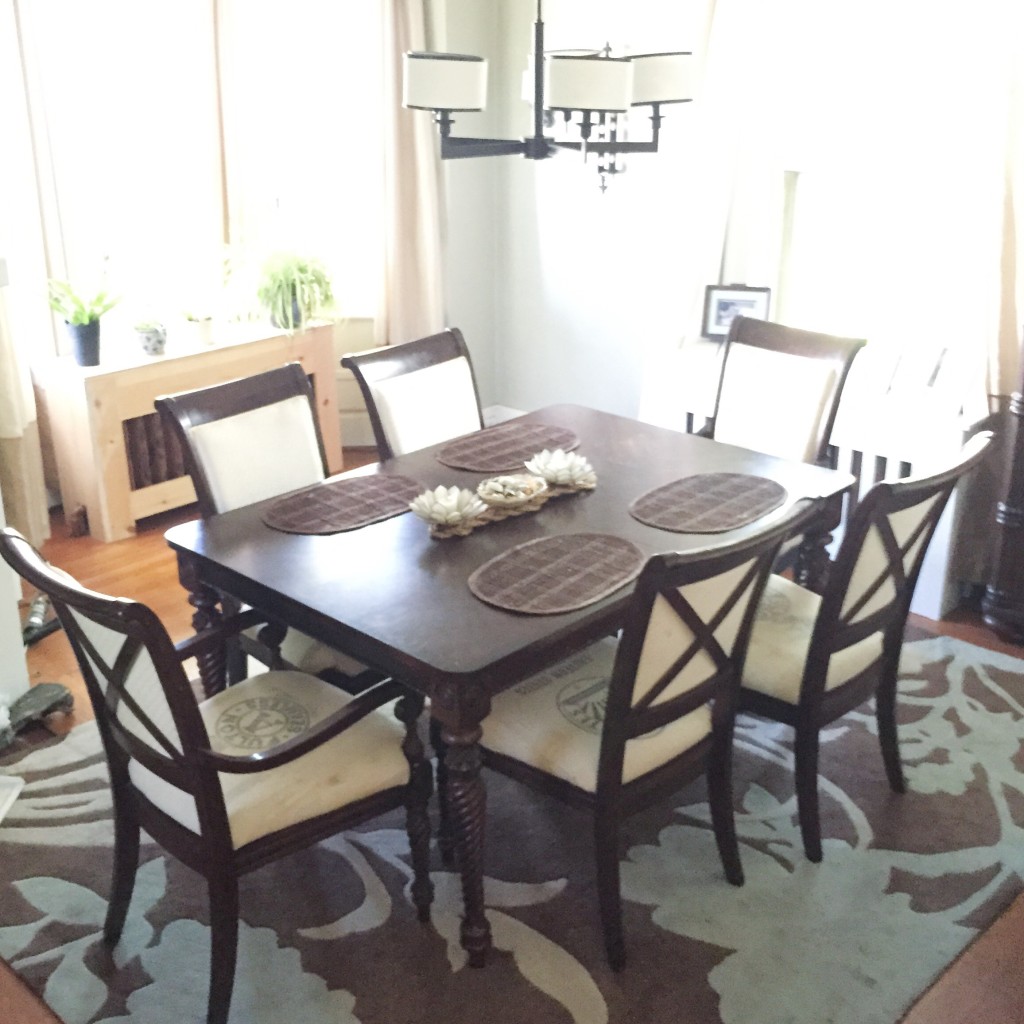 October 5 | Home
I want to say home is where my family is.
But that's not going to earn me full credit.
It's a partially correct answer.
Home certainly is where the two blond heads bob over dinner plates, where four blue eyes twinkle with mischief, where pink and purple sparkly clothes are always in the dirty laundry and never hanging in the closet.
But there are empty seats at our dining room table.
Home, for me, overflows the definition of my immediate family.  I feel more at home when we have pulled up extra chairs, dragged the kids' table and chairs out to squeeze alongside the grownups.  When we have lit candles on the outdoor table and lingered over scraped bowls and smashed mosquitoes and absentmindedly registered kid-shrieks from the play set in the yard.
Home means changing the sheets on the guest bed as a regular rotation.  It means opening wide the front door and arms for hugs.  It means adding brown heads and red heads and gray heads to bob over the dinner plates.  It means sending out emails and texts and phone calls in hopes of running out of silverware.
I want to say home is where my family is, but that's not quiet enough.  My family makes me want more.
Home is where my family expands to include you.
---
Day 5 of 31 days.  For the month of October, I'm joining in on 31 Days of 5 Minute Free Writes and embracing the chance to notice and appreciate and set free the moments in life that bring joy in the midst of chaos.  Following the rules to write an unedited response to a prompt in 5 minutes, the insights and gratitude I gain in that short time will lift my soul skyward for the day.  Join me in reading!  Grateful for the challenge of Write 31 Days.