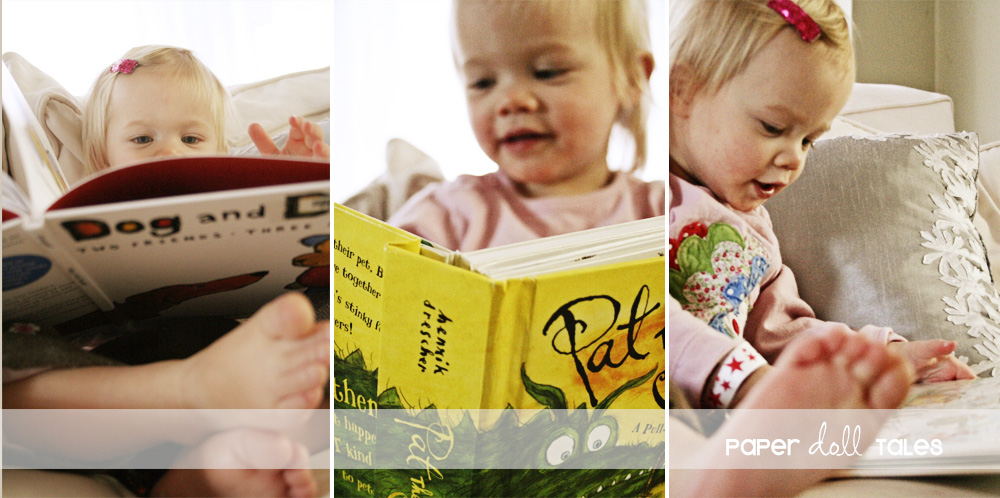 Reading is to the soul what aerobic activity is to the heart.  Good for us.  Something worth making time for in our busy lives.  I'm happiest when lost in the world caught between a book's covers. Some favorites I've shared:
Best Children's Book You've Never Read
A good book does to me what I do to a lump of bread dough: a good book punches me, kneads me, reshapes me, then leaves me with some peace and quiet to let me rise into what I was created to be.  When I taught American Literature to students with eyes sparkling with promise, my end of year parting gift included a reading list of the books that have mattered most to me.  These are the bread dough books in my life. 
Young Adult Literature Worth Revisiting as an Adult
Chronicles of Narnia ~ C.S. Lewis
Peter Pan ~ J.M. Barrie
The Giver ~ Lois Lowry
The Hobbit and The Lord of the Rings Trilogy  ~ J.R.R. Tolkein
The Little Prince ~ Antoine St. Exupery
The Neverending Story ~ Michael Ende
The Phantom Tollbooth ~ Norton Juster
The Princess Bride ~ William Goldman
Great Summer Reads
Beach Music ~ Pat Conroy
God of Small Things ~ Arundhati Roy
High Fidelity ~ Nick Hornby
Interpreter of Maladies ~ Jhumpa Lahiri
Reading Lolita in Tehran ~ Azar Nafisi
Secret Life of Bees ~ Sue Monk Kidd
The Accidental Tourist ~ Anne Tyler
The Way the Crow Flies ~ Anne-Marie MacDonald
Things They Carried ~ Tim O'Brien
Wicked ~ Jeffrey Maguire
Extremely Loud and Incredibly Close ~ Jonathan Safran Foer
The Story of Edgar Sawtelle ~ David Wroblewski
Must Read before College
1984 ~ George Orwell
A Room with a View ~ E.M. Forster
Brave New World ~ Aldous Huxley
Count of Monte Cristo ~ Alexandre Dumas
Death in Midsummer (short story) ~ Yukio Mishima
On the Road ~ Jack Kerouac
One Flew Over the Cukoo's Nest ~ Ken Keysey
Passage to India ~ E.M. Forester
Slaughterhouse Five ~ Kurt Vonnegut
The Stranger ~ Albert Camus
Till We Have Faces  ~ C.S. Lewis
Wise Blood ~ Flannery O'Connor
Memorable Books in my Life
100 Years of Solitude ~ Gabriel Garcia Marquez
Anna Karenina ~ Leo Tolstoy
Crossing to Safety ~ Wallace Stegner
Invisible Man ~  Ralph Ellison
Kite Runner ~ Khaled Hosseini
Prayer for Owen Meany ~ John Irving
Remains of the Day ~ Kazuo Ishiguro
Snow Falling on Cedars ~ David Guterson
The English Patient ~ Michael Ondjaate
The Handmaid's Tale ~ Margaret Atwood
The House on Mango Street ~ Sandra Cisneros
The Life of Pi ~ Yann Martel
Under the Tuscan Sun ~ Frances Mayes
White Noise ~ Don DeLillo
Yellow Raft on Blue Water ~ Michael Dorris
My Favorite Author – A.S. Byatt
Possession
The Djinn in the Nightengale's Eye and Other Short Stories
Little Black Book of Stories
Angels and Insects
Non-Fiction & Memoir
Into the Wild ~ Jon Krakauer
My Losing Season ~ Pat Conroy
Naked ~ David Sedaris
October Sky ~ Homer Hickam
The Perfect Mile ~ Neal Bascomb
The Tipping Point ~ Malcolm Gladwell
Four Seasons in Rome ~ Anthony Doerr
Gift from the Sea ~ Anne Morrow Lindbergh
Family Matters
Organized Simplicity ~ Tsh Oxenreider
Boundaries ~ Henry Cloud and John Townsend
Parenting with Love and Logic ~ Foster Cline and Jim Fay
Raising an Emotionally Intelligent Child ~ John Gottman, Joan Declaire and Daniel Goleman
Simplicity Parenting ~ Kim John Payne
Steady Days ~ Jamie C. Martin
Good Night Sleep Tight ~ Kim West
No Cry Sleep Solution ~ Elizabeth Pantley
Slow Death by Rubber Duck ~ Rick Smith
Clean House, Clean Planet ~ Karen Logan
Food for Thought
Real Food ~ Nina Planck
Nourishing Traditions ~ Sally Fallon
Animal, Vegetable, Miracle ~ Barbara Kingsolver
Super Baby Food ~ Ruth Yaron
Under the Tuscan Sun ~ Frances Mayes
The New Basics Cookbook ~ Julee Rosso
365: No Repeats ~ Rachael Ray
The Country Cooking of France ~ Anne Willan
Books to Inspire Faith
My Utmost for His Highest ~ Oswald Chambers
Jesus Calling ~ Sarah Young
When Life and Beliefs Collide ~ Carolyn Custis James
Common Prayer: A Liturgy for Ordinary Radicals ~ Shane Claiborne
Ragamuffin Gospel ~ Brennan Manning
The Jesus Storybook Bible ~ Sally Lloyd Jones
Read Aloud Bible Stories Vol. 1-4 ~ Ella K. Lindvall