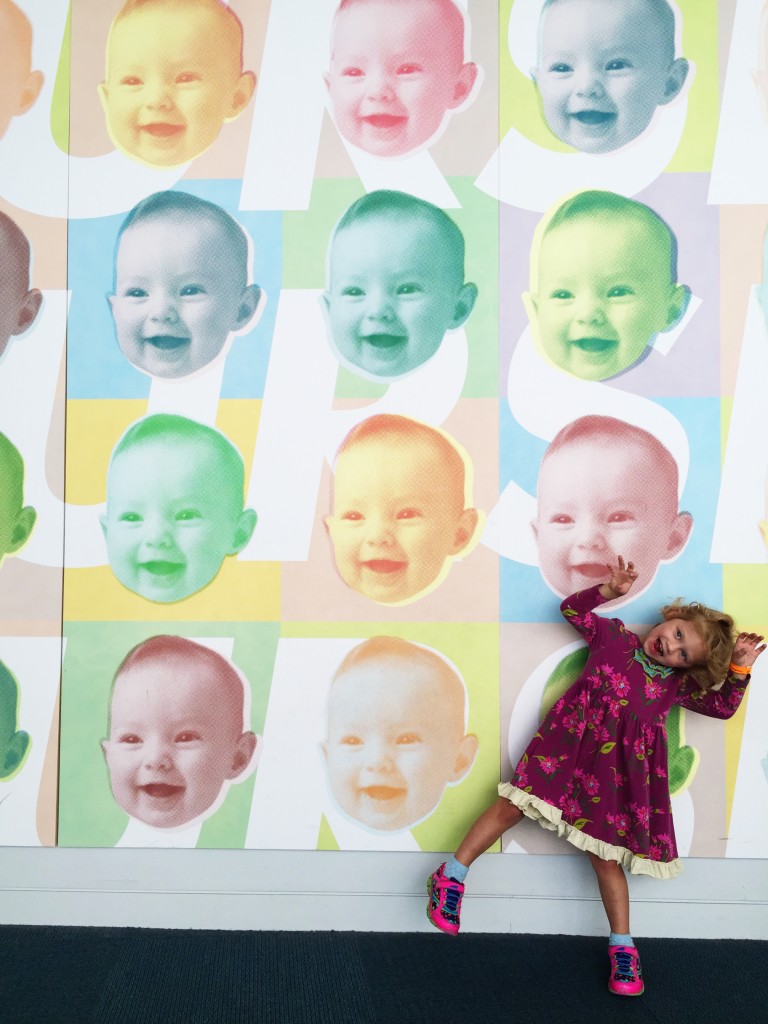 "Hey.  Mama.  What kind of face am I making?"
I look over to see eyes frozen wide and mouth gaping in a petrified grin.  It's her excited face reserved for "when I want you to be sure to notice that I'm excited."  I know this quirk of hers by heart.
I can identify my children by the particular shapes and colors of their eyes.  I can tell you something about their lips.  The shape of their teeth.  The distinct differences between their noses.  Everyone who has ever met them can tell you the difference between their hair styles.
My eyes notice and catalogue much that defines my individual children.  My ears do too, especially when it comes to their laughs.
One girl was graced with a laugh that could only be the love child of a fairy and a unicorn.  If she were over 21, I'd say her laughter is champagne.  Instead, should I go with sparkling cider?  She is effervescent, and anyone hearing her laugh feels all warm and giggly too.  If a laugh could glitter, hers does.
One girl was graced with a laugh that is all belly and bellow and glee.  She's a fine, deep, aged Scottish whiskey.  Except that she's also under 21, so let's go with hot chocolate.  With whipped cream.  AND marshmallows.  She is wily and impish and big-hearted, and anyone hearing her laugh will immediately think of holding hands, hatching mischief, and chortling.  If a laugh could wink, hers does.
As individual as fingerprints, my daughters' laughs leave smudges on my heart-windows.
---
Day 15 of 31 days.  For the month of October, I'm joining in on 31 Days of 5 Minute Free Writes.  Following the rules to write an unedited response to a prompt in 5 minutes, I'm grateful for the challenge of Write 31 Days.