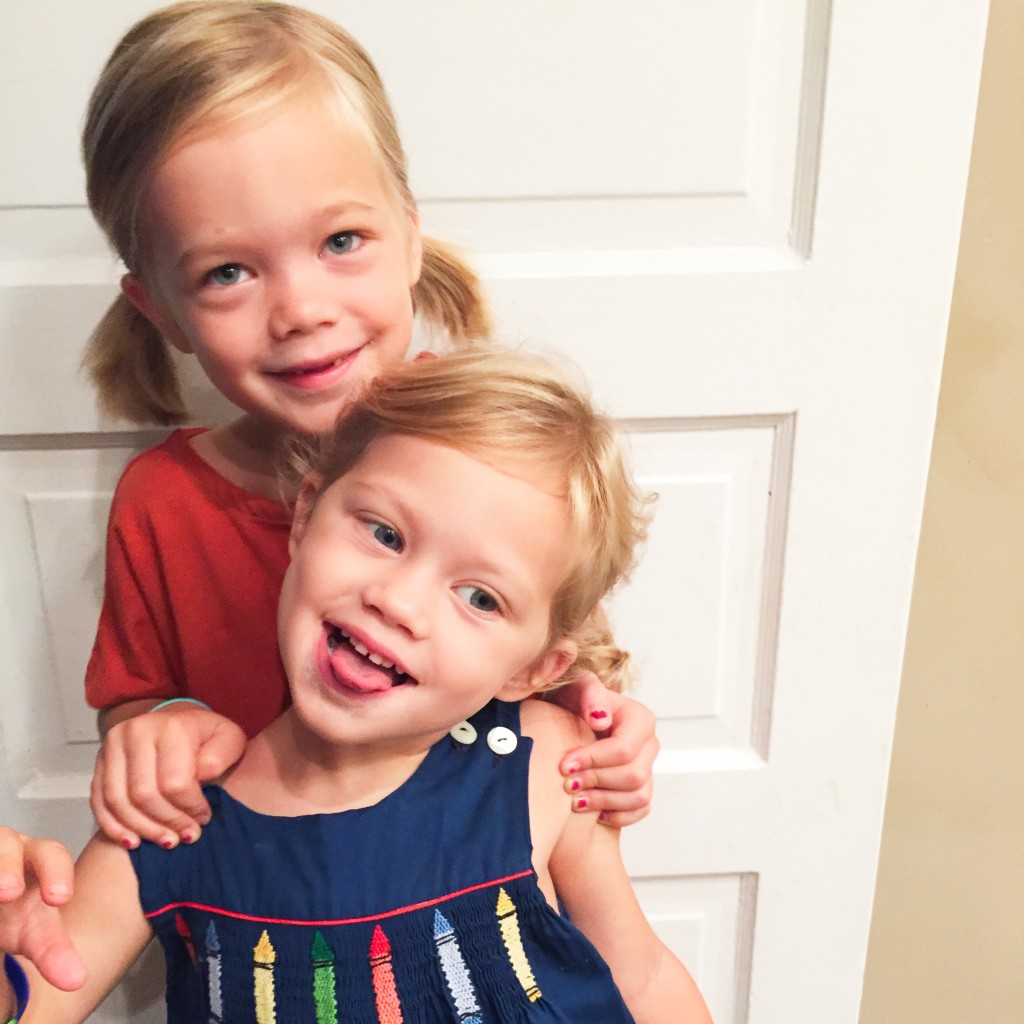 My children are funhouse mirror versions of one another.  Same, but different.  But same enough to make the differences seem distorted and unexpected.  From four months old, both girls have sucked their thumbs.  Same.  But one prefers her right thumb.  The other, her left.  Different.
With just two children of the same gender in our family, the comparisons are unavoidable both by close family members all the way through strangers like the check out lady at Target.
"Oh!  Look at their eyes.  You can tell they're sisters, can't ya?"
"Oh!  But she got the curls, didn't she?"
"Oh!  Do they both suck their thumbs?  How darling!"
She hands over these observations along with my receipt, and we wander away, shuttling our shopping-cart funhouse mirror show toward the next stranger who cares to notice our Same-Same-Different-Same family.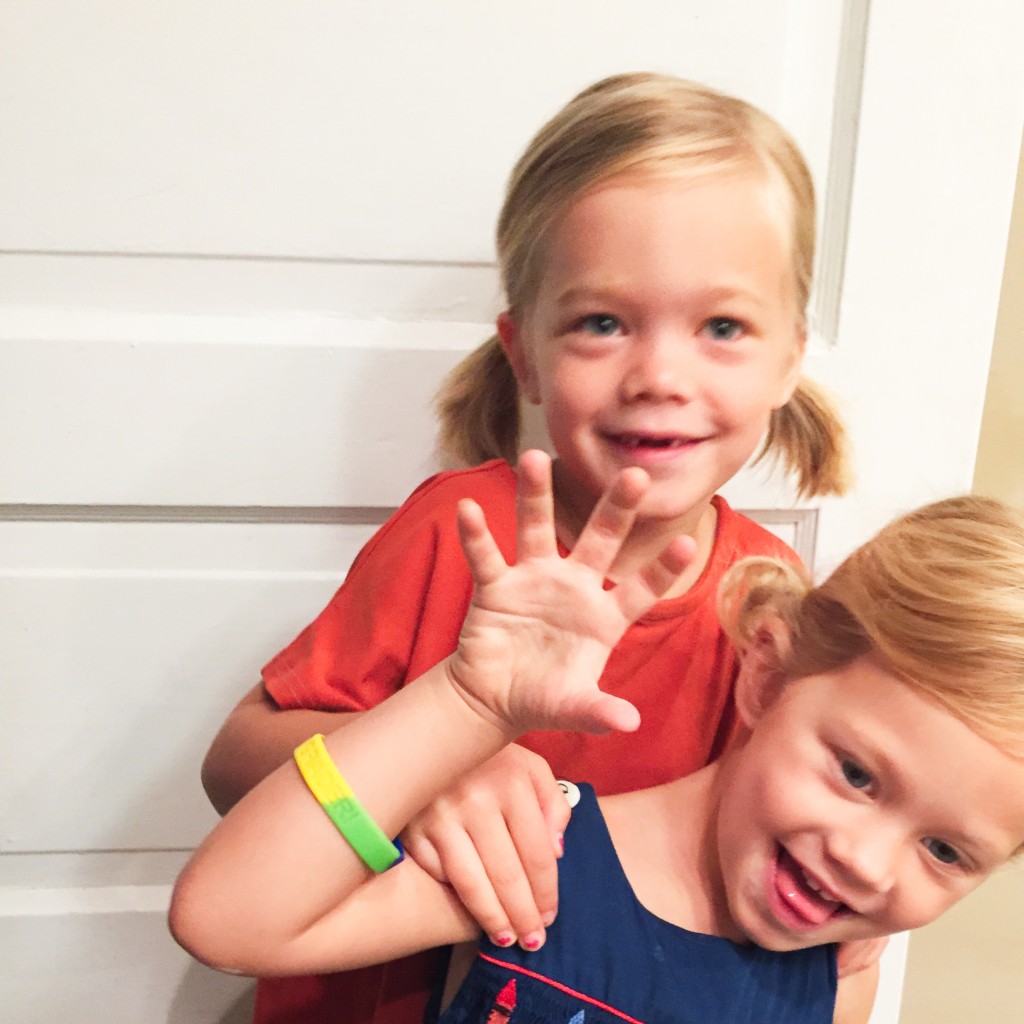 No sibling escapes comparison to their brother or sister.  It's an inevitable part of family jockeying rights, defining ourselves as who we are and who we are not.  Siblings just happen to have the lifelong job of holding up a funhouse mirror to our carefully crafted concept of self.  Our siblings are like us, sometimes identical to us, and yet twisted and distorted in ways that surprise our brains into a hiccup each time we catch a glimpse.
My girls both exhibit a golden thread of kindness running through their characters.  They have a compassion that makes them reach out of their own selves into the hurt or joy of another.  Yet, one thrives off of the humming energy of crowds while the other reenergizes in solitary patches of sunlight with her favorite things spread mutely around her.
Already I hear the complaints starting: "Little C is COPYING me!!!  Stop that!"  The copying complaint is as inevitable as the "unfair" complaint and the "loves her more" complaint.  COPYING points an accusatory finger at being the same.  Same is not a bad thing.  Copying is often a wonderful thing.  Yet, it's also natural to want our own personal breathing space.  We want to step away from the funhouse mirror and see ourselves as unique, distinct, un-repeatable.
What they don't yet realize is that while they are indeed distinct, precious, and irreplaceable, part of what makes them each so special is the way that they rub off against one another.  Their very relationship as siblings gives them a glitter coating that is as impossible to scrub off as the bottle of glitter spilled by Nobody on the homework table.
I wade into these sibling battles of copying-fair-favorites with every mama weapon blazing: these children WILL see the beauty in being the same.  In knowing by instinct who and what the other is because I am the same.  They WILL tie the other's heart to her own with those threads of kindness.  They WILL respect the mirror the other holds.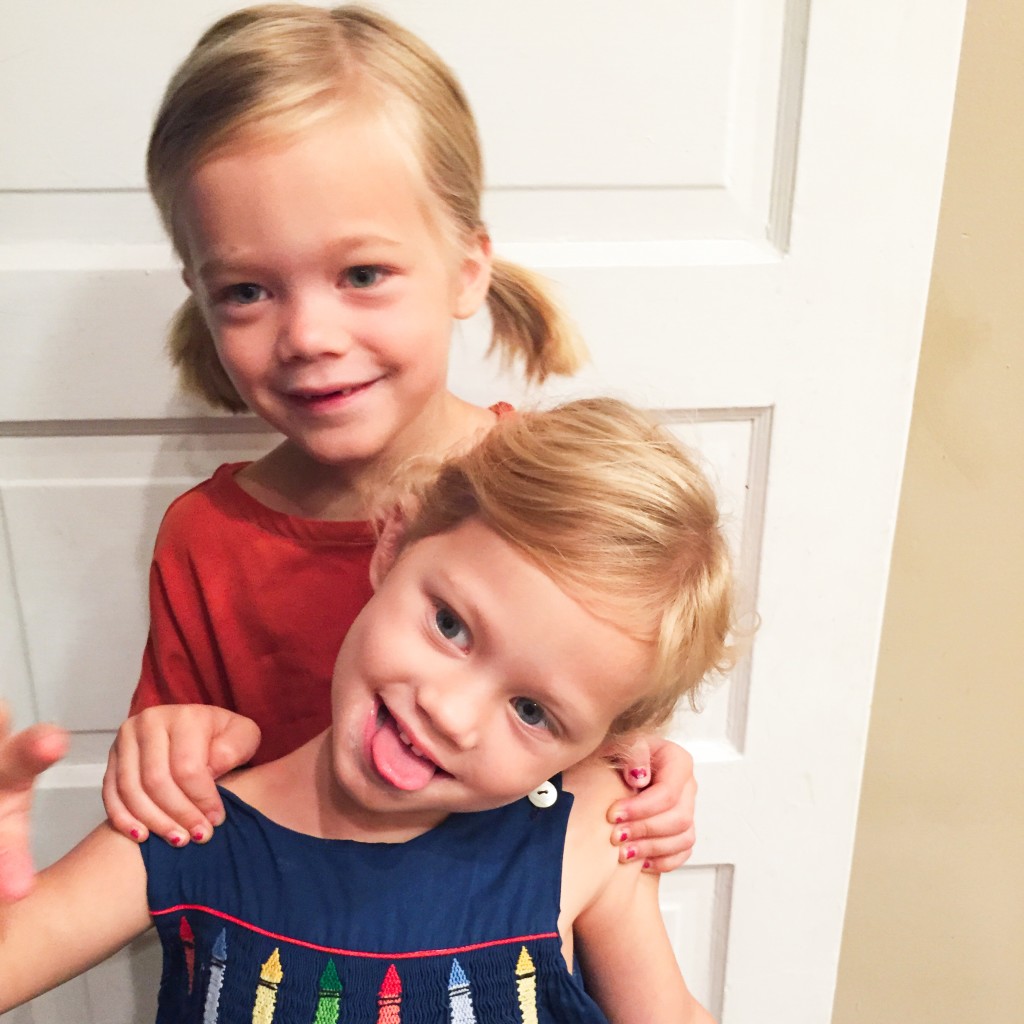 But when the fights start over who is borrowing whose PERFECT PAIR OF JEANS, you'll find me rocking myself in a corner of the fun house.  Some battles just can't be won.
---
This post is inspired by and shared with the community of writers at Five Minute Fridays.