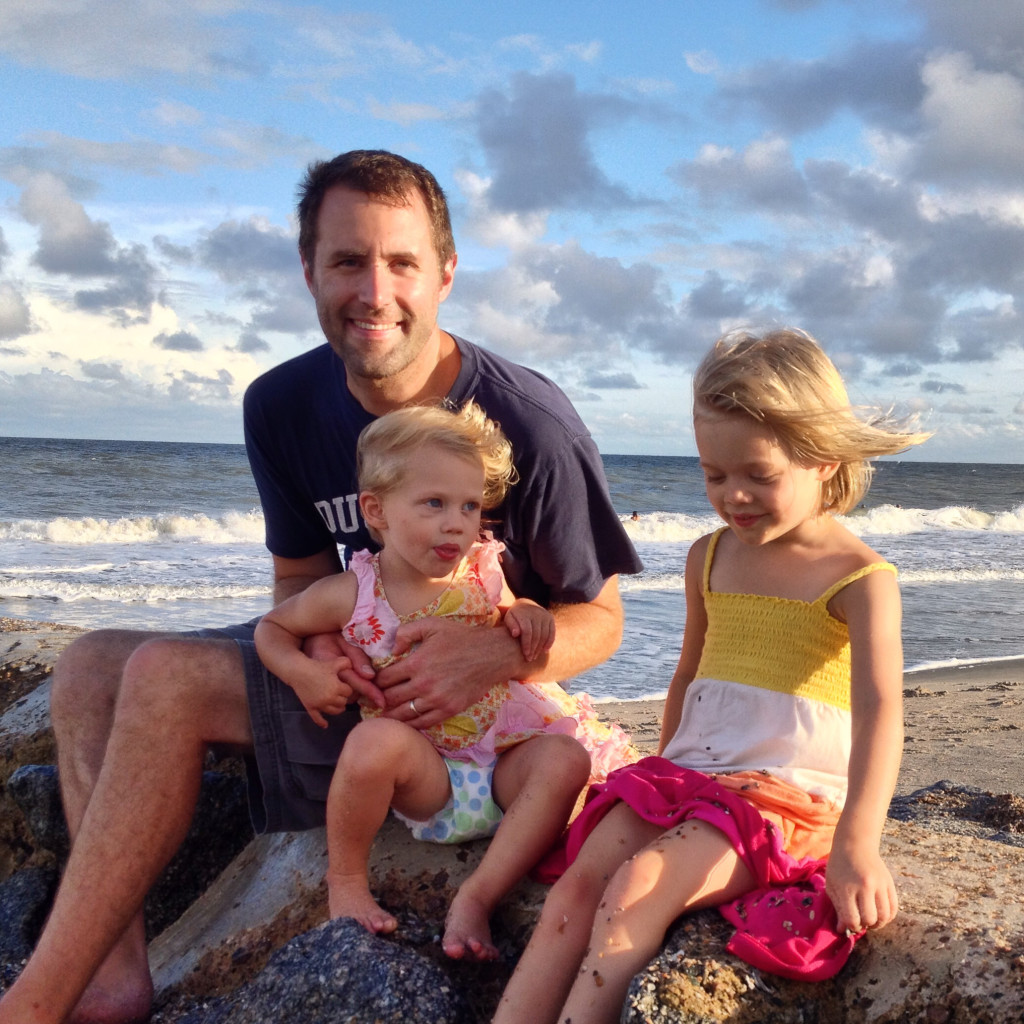 He's the designated spider-killer, steak-griller, water-bottle-in-the-middle-of-the-night-filler.
His tickles elicit the deepest belly laughs, his waffles warrant licked-clean plates, and his arrival home at the end of the day draws children like metal shavings to a magnet.  Ziiiiiiiip, and they are there, de-pantsing him and bruising the family jewels in the process of wriggling, joyous, puppy-wrestling greeting.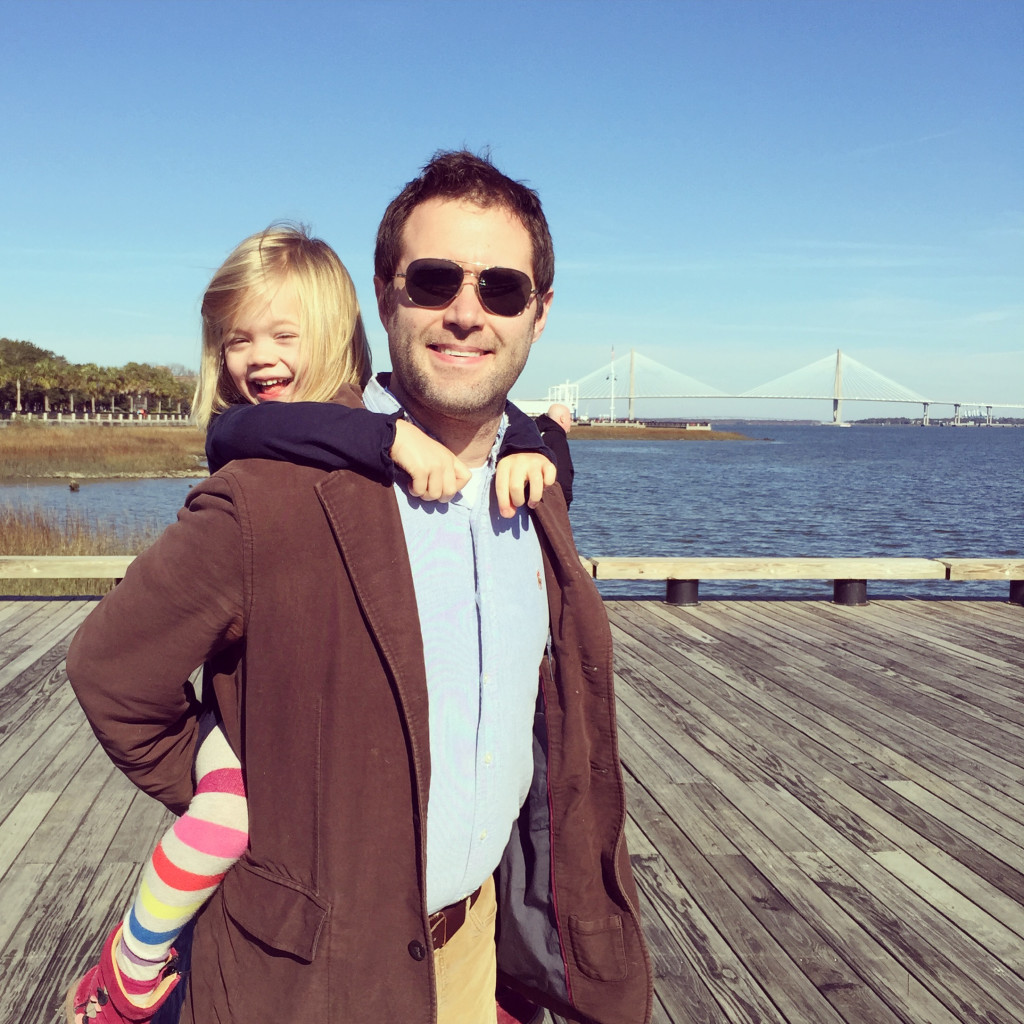 I'm not a believer in A World's Greatest Dad.  That's a competition of perfection that carries a crushing weight of expectations.  Instead, I cheer on the World's Best Dads.  I champion the men who are choosing to live it out in the integrity of who they were uniquely gifted to be right in the midst of the joys and tensions of the family that is uniquely theirs.
If you are lucky enough to have on of the Best Dads in your midst, you know him by how perfectly suited he is to raise and guide your children.  He is the man who can read them a bedtime story and you fall a little more in love with him, even at the end of the day as you ease into sweat pants and consider collapsing into bed without washing your face.  He is the man who can read your face within seconds of walking in the door, and he immediately shepherds the pack of puppies to some other room for a tickle fight for awhile.  He is the man, the only man, whose arms cradle in just an exact way his baby–your baby–to enchant her to sleep.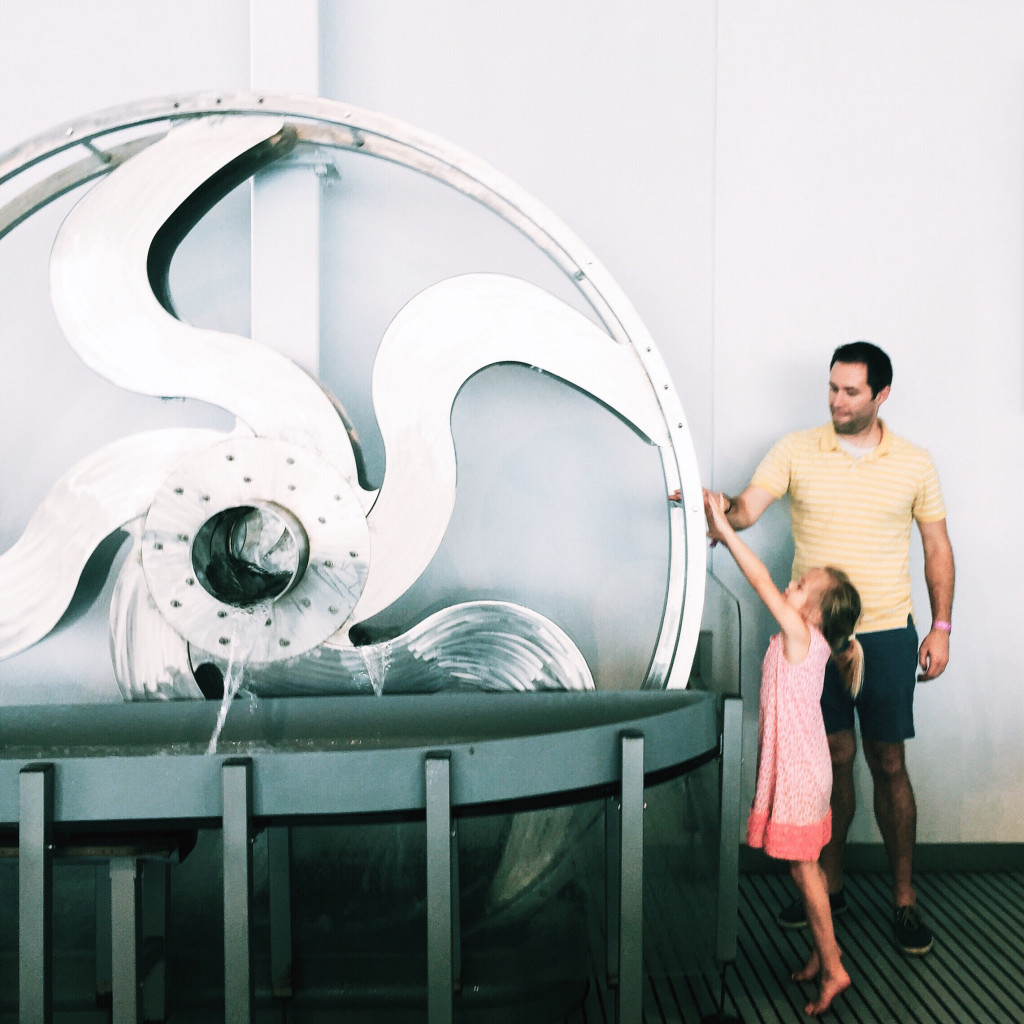 We have a Best Dad here.  My girls don't yet have the perspective to fully articulate what he brings to them.  Miss I explains, the best thing about my dad is "He luves me." And his favorite thing to do is "plae with me."  Then again, maybe she gets more than I realize because she shares, my dad always says "Im tired."
Being a Best Dad is an exhausting, demanding, self-sacrificial role.  The Best Dads show up.  Over and over and over.  When they want to and when they don't want to.  In the middle of the day to the swim classes and gymnastics shows.  At the end of the day when everyone is cranky and whining and needs an extra ounce of counsel and boundaries.  In the middle of the night when the thunderstorms rumble and water bottles run dry and the baby needs another diaper change.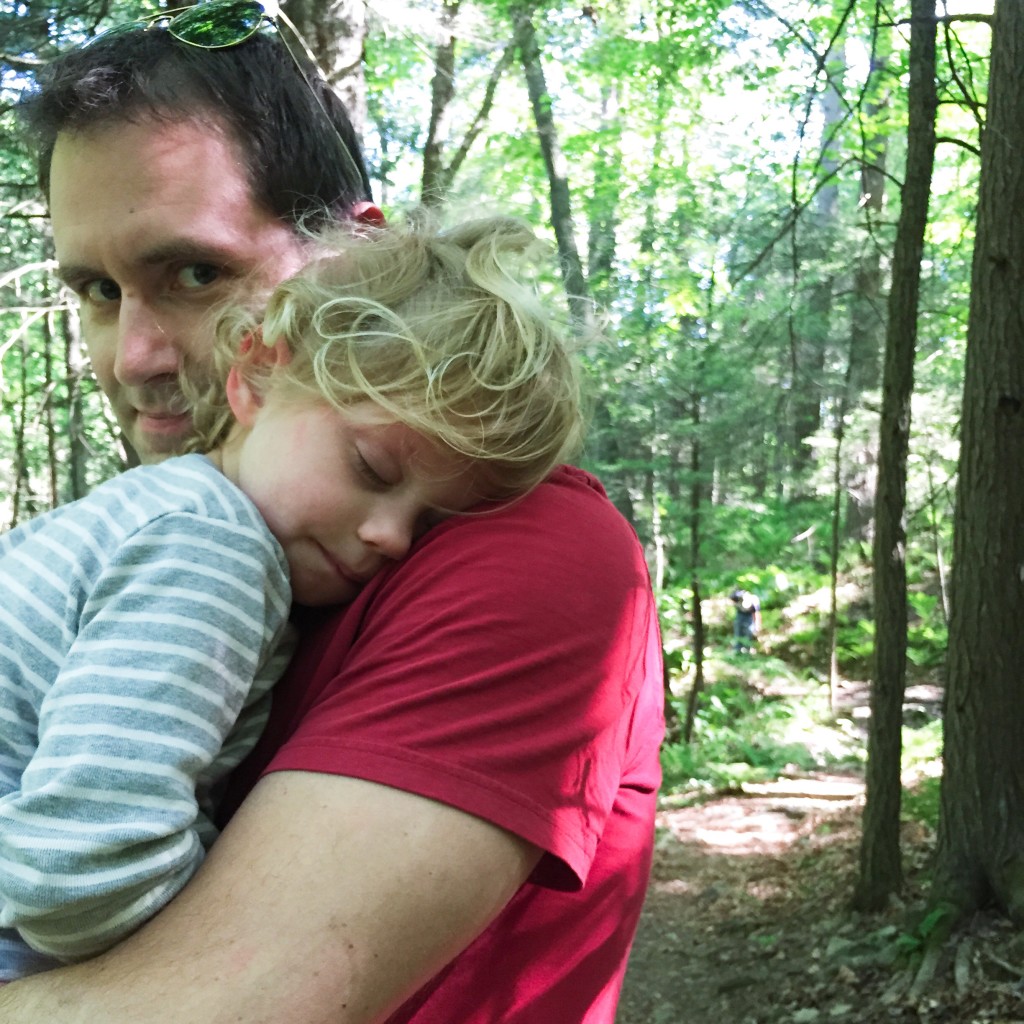 Our Best Dad finds himself surrounded by a foreign sea of estrogen, yet he sails calmly on, shocked yet tolerant of our ping-pong emotions.  He talks.  He soothes.  He rolls his eyes in bemusement.  He shows up for the hard conversations.  He shows up for the hard emotions.
Our Best Dad trumps everyone in Trivial Pursuit.  Our Best Dad rushes into oceans at January to explain the concept of "The Polar Bear Plunge" to two sets of disbelieving blue eyes.  Our Best Dad encourages little hands on hammers and screwdrivers and drills.  Our Best Dad understands that ideal dates with little girls involve spaghetti and hot chocolate.  Our Best Dad talks in funny voices.  Our Best Dad teaches impressive soccer tricks.  Our Best Dad wires up a potato to explain electricity.  Our Best Dad remembers how to play.  Our Best Dad inspires and boosts me toward being a Best Mama.
We luve our Best Dad.
He brings to us more than we can give back to him today.  So I think we'll make sure he gets time off to enjoy what every Best Dad secretly craves: an uninterrupted bathroom break.
Happy Father's Day, Big Friend!