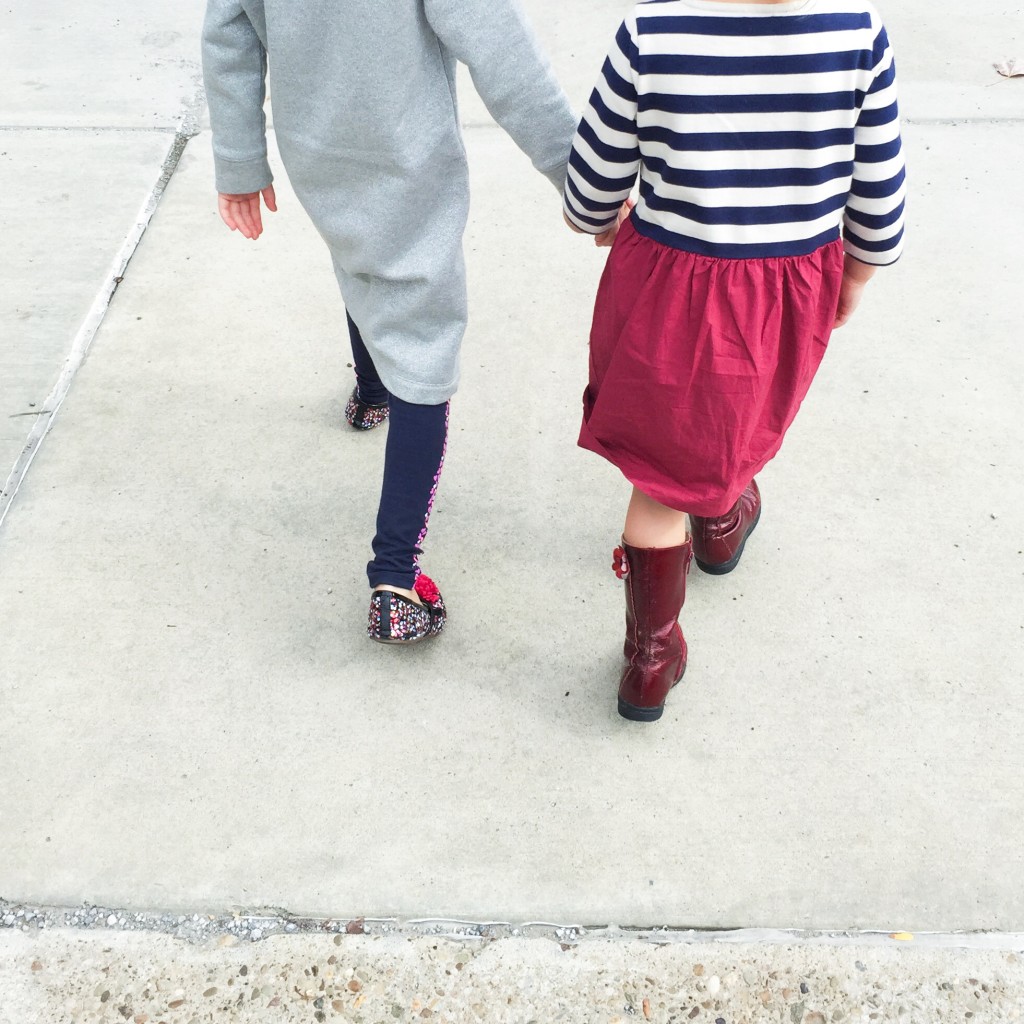 I stared at the blank screen for a good five minutes before setting the timer for 5 minutes of writing.  On the blank screen in my head, all sorts of thoughts about trust flitted in and then quickly scurried their scared little tails out.
Am I the most untrusting person that I can't conjure up a single thought on trust that's not immediately dismissed as saccharine or cliche or sarcastic?
Eek.
There seems to be plenty of memories queuing up in the wings to audition for the spotlight in today's prompt.  Moments of my own trust, my children's, my friend's (or lack anywhere thereof) to capture on the page.  But scurry on, anxious memories.  Scurry on.
Because this very exercise of putting fingers to keyboard and pounding out tentative letters willy-nilly is its own lesson in trust.
I'm untrusting when I have to trust.  I'm nervous and anxious and utterly convinced that if I could just get a glimpse at what I'm supposed to do next–just lift the corner of the veil the teensiest bit–I could relax and do a bang up job of getting there.  Kind of like EB craning her neck in the most obvious of cheating ways to see if she has spelled "egg" correctly on her spelling test.  (She has not.  "Agg"  With one g backward.  Bless.)
So me and the blank screen this morning battled over my desire to have the perfectly composed thought about trust ready to scurry across the keyboard.  Instead, I battled it out, one blind line at a time.
And now we have this, an exercise in trust.  Trust that doing what we need to do (in this case, fulfill my dedication to writing 5 minutes a day, every day, no excuse including untrusting lack of inspiration, for the month of October) will get done if we just get going.
And now we have this, the reminder of a little six year old who has put off studying for her spelling test all week and come practice test time, she is nervous, peeking, cheating, and ultimately, stumped by Egg.  The little cheater still got it wrong on the test at school.
But I trust she'll do better next time.