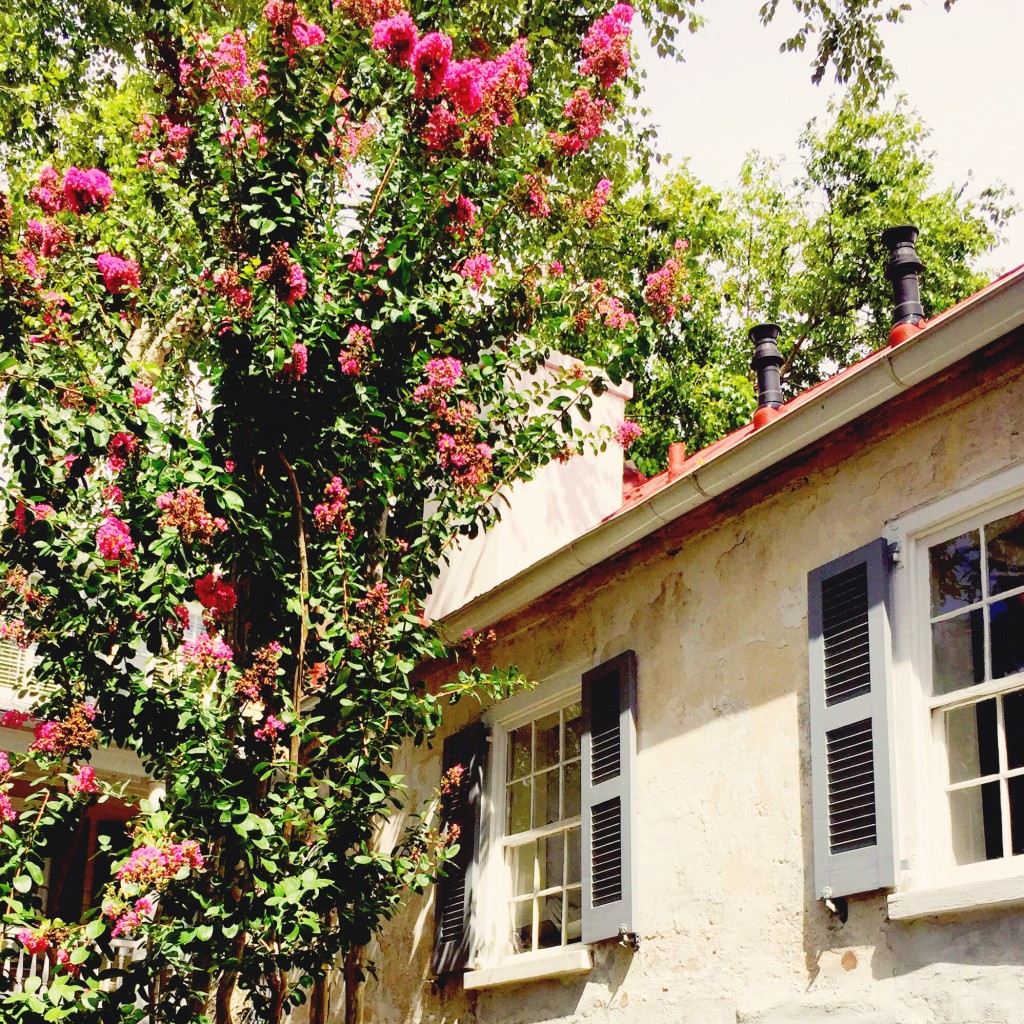 Dewy-eyed newlyweds, we stood in our posh honeymoon resort and swore (I think there may have been pinky swears involved, we were young enough) to take honeymoon-inspired trips every five years of marriage.  We made it to Provence at the 5 year mark.  Then children arrived on the scene, and, well, ten years rolled around and kept right on rolling.  So by the twelfth anniversary, we felt a tad beholden to our pinky-swearing former selves, and resolved to celebrate the landmark twelfth anniversary with a bit of a bang.
We considered Paris.  Scotland.  St. Lucia.  Iceland.  New Zealand appealed for a daydream or two.  In the end, we settled on Charleston, South Carolina and couldn't have picked a more romantic city.
The recipe for a romantic Charleston getaway requires only three simple ingredients:
1.  An intimate, swoon-worthy hotel
2. An elegant, history-saturated, walkable city
3. A roster of on-point restaurants
An Intimate, Swoon-Worthy Hotel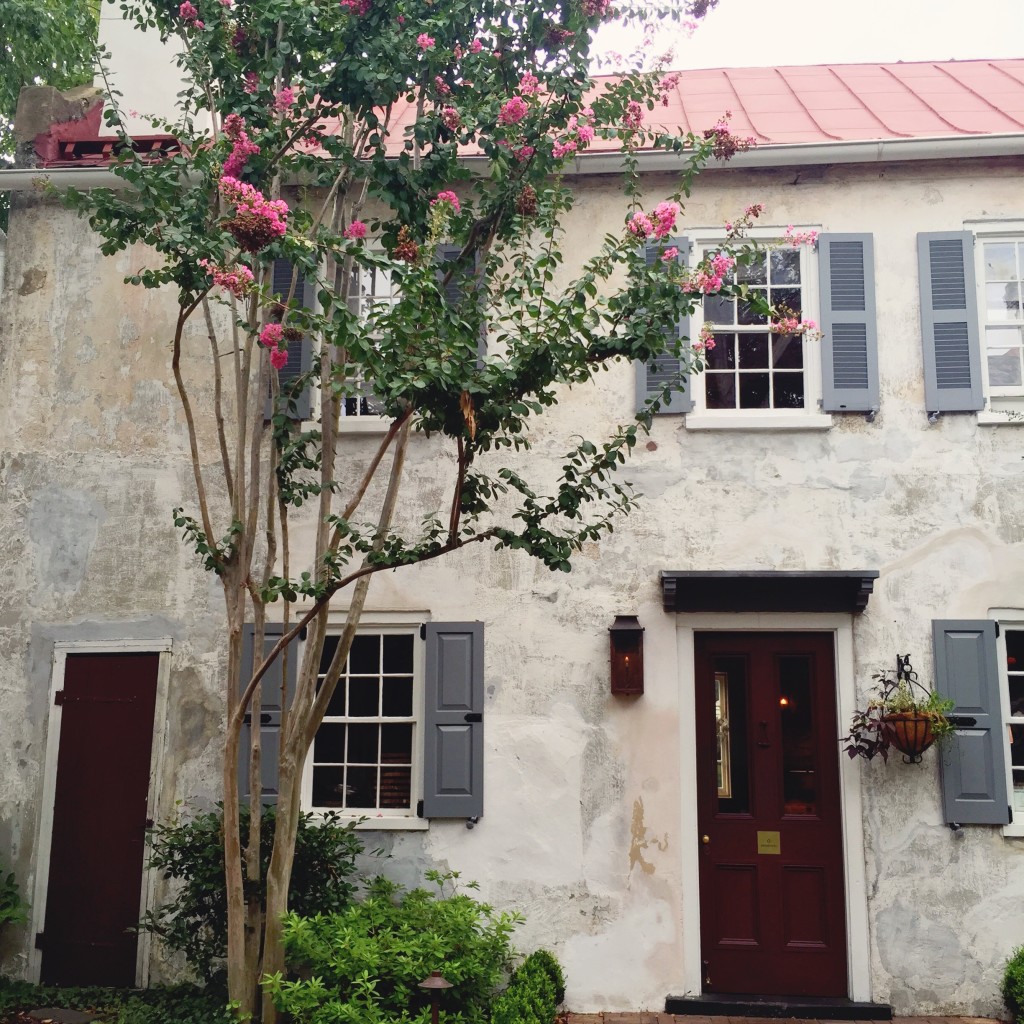 It's rare, as a tourist and outsider, to be invited beyond Charleston's pastel facades to the halls and piazzas of the great Southern homes.  Zero George Street extends that unique invitation as a boutique hotel comprised of three homes, a landscaped terrace, and two carriage houses dating back to 1804.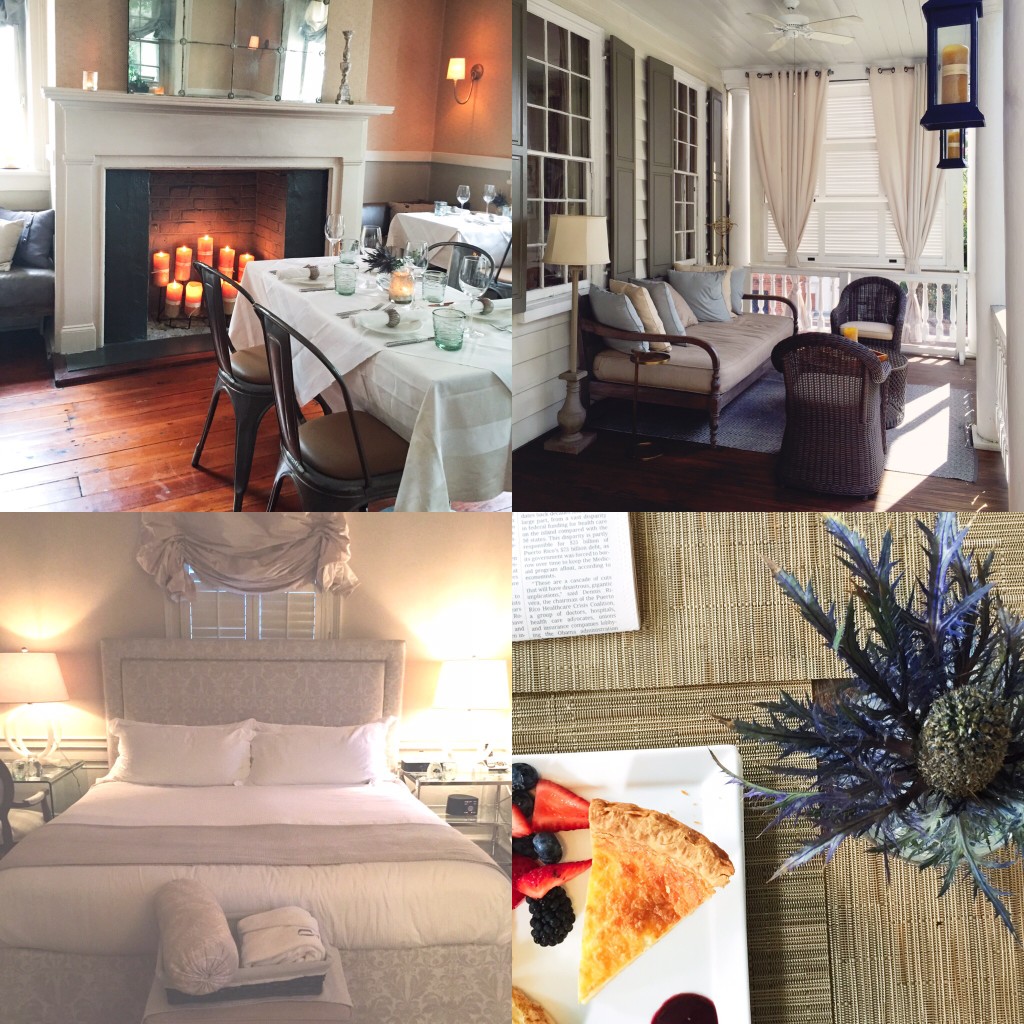 In its attention to exquisite detail, Zero George is perfection.  Frette linens, Malin + Goetz amenities, sparkling wine offered upon arrival, mint green bikes available for guest use, room service snacks that include marcona almonds and house-made hummus sprinkled with just the right amount of disruptive pepper.  Tastefully appointed sitting rooms and piazzas are a Restoration Hardware lookbook come to life.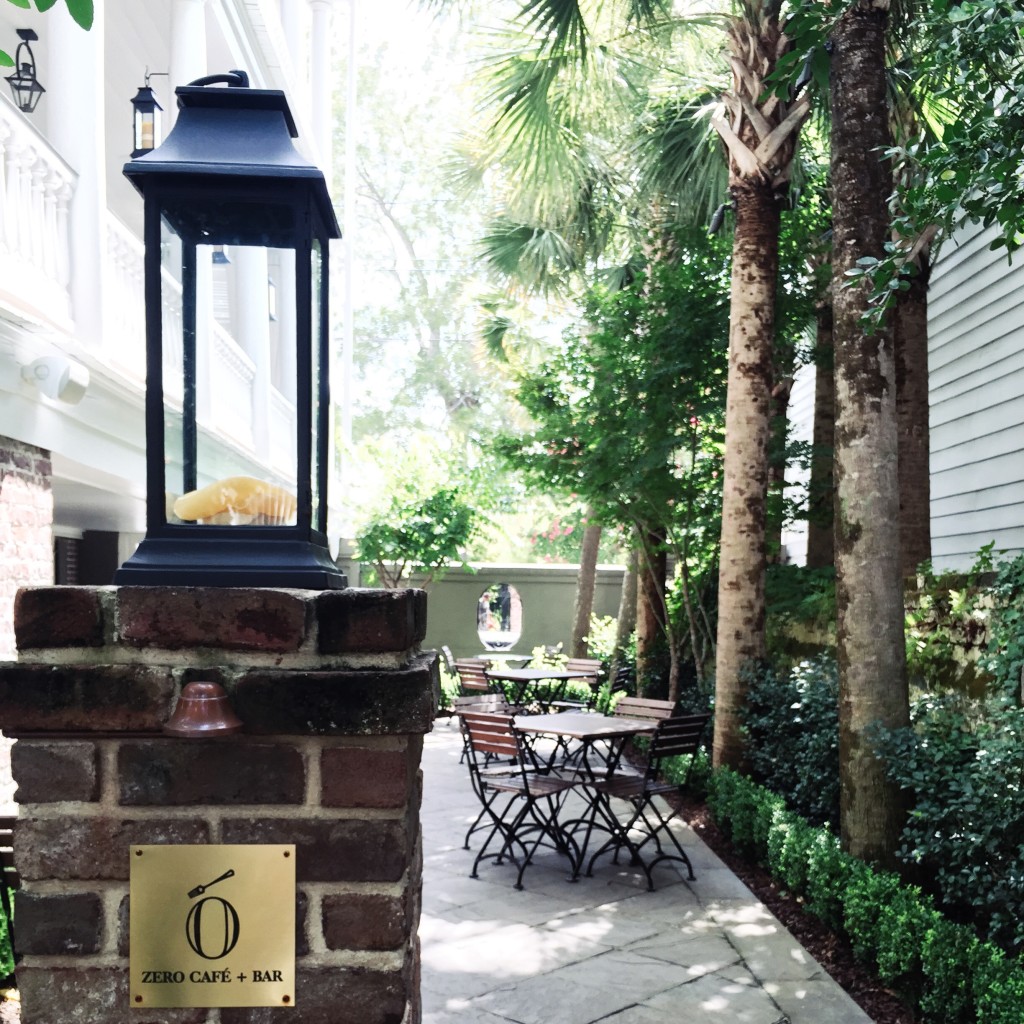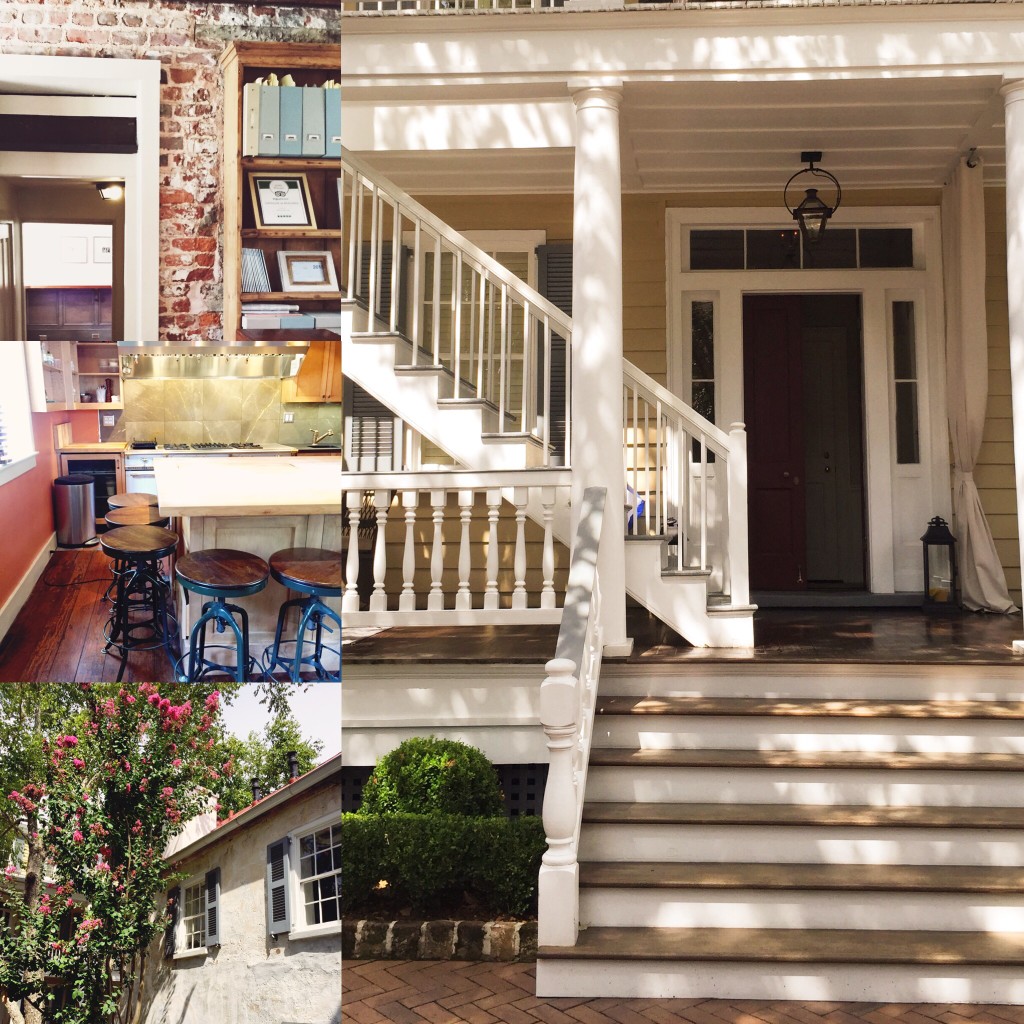 Zero George is light and air and linen and white and candle and shade and fountain and whispers of history. Zero George Street is elevated above other top-tier, discerning boutique inns by its comfortable seat with the past.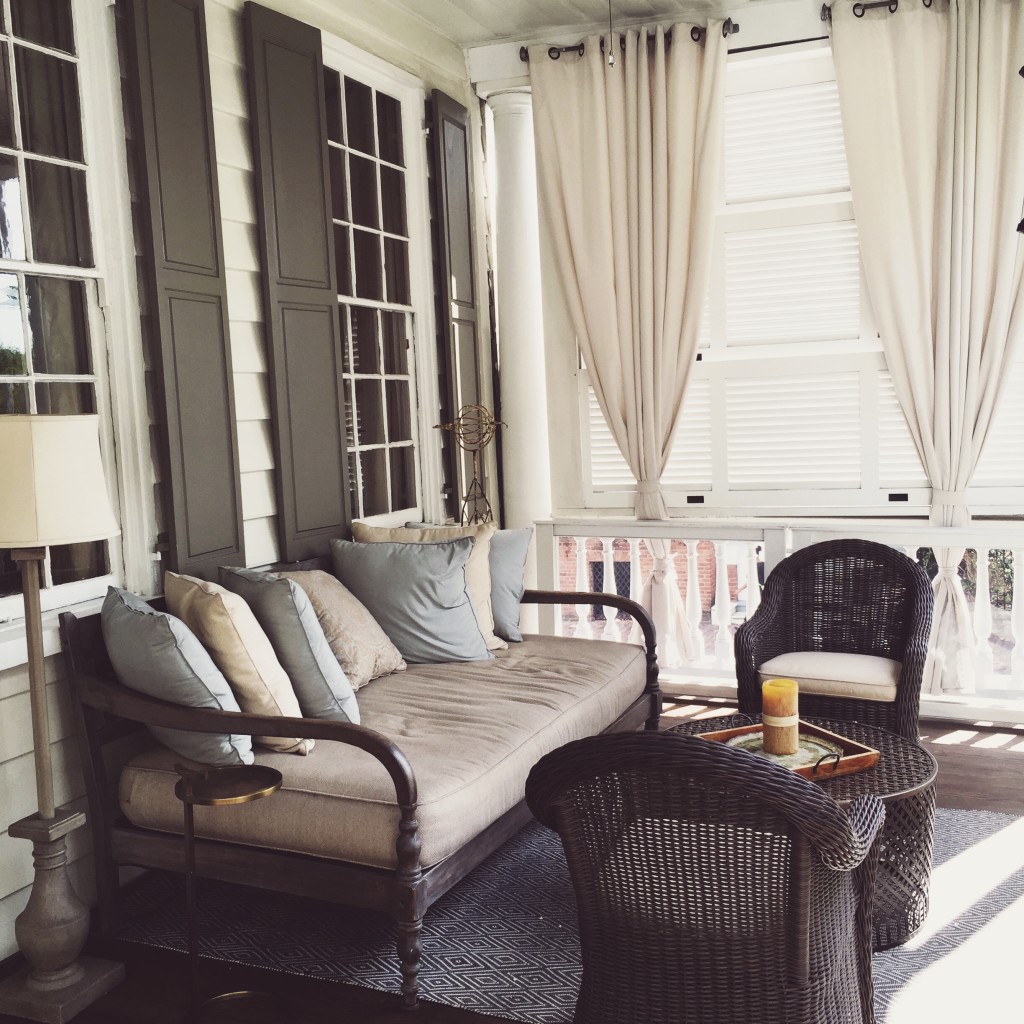 We kept our afternoon plans fluid on our first day so that rather than rushing around to see all the things, we would pause, nap, read, think, and soak in the relaxation of the Zero George atmosphere.  I propped my feet up on the sofa table gracing the private piazza off our room.  The piazza curtains breathed in.  Hiccuped.  Breathed out.  I swiped a crostini through the pepper crust on the hummus.  I considered the view of the Cooper River, a cruise boat parked along several blocks of riverfront.  The sleek angles of the South Carolina Aquarium.  The two-hundred-year-old bricks crowning the chimney of the neighboring roof.
When the Zero George Street homes were built, before tourists like me were invited inside to try on the unfamiliar outfit of history and elegance, the sounds of traffic drifting up from busy East Bay Street included iron wheels and horses, not racing engines and rubber tires.  Hands that were not paid for the labor had likely crafted and laid the bricks on those decorative chimneys opposite.  This house had seen, lived, created history.  And here I sit, my feet lounging on a wicker table, borrowing the experience for a weekend.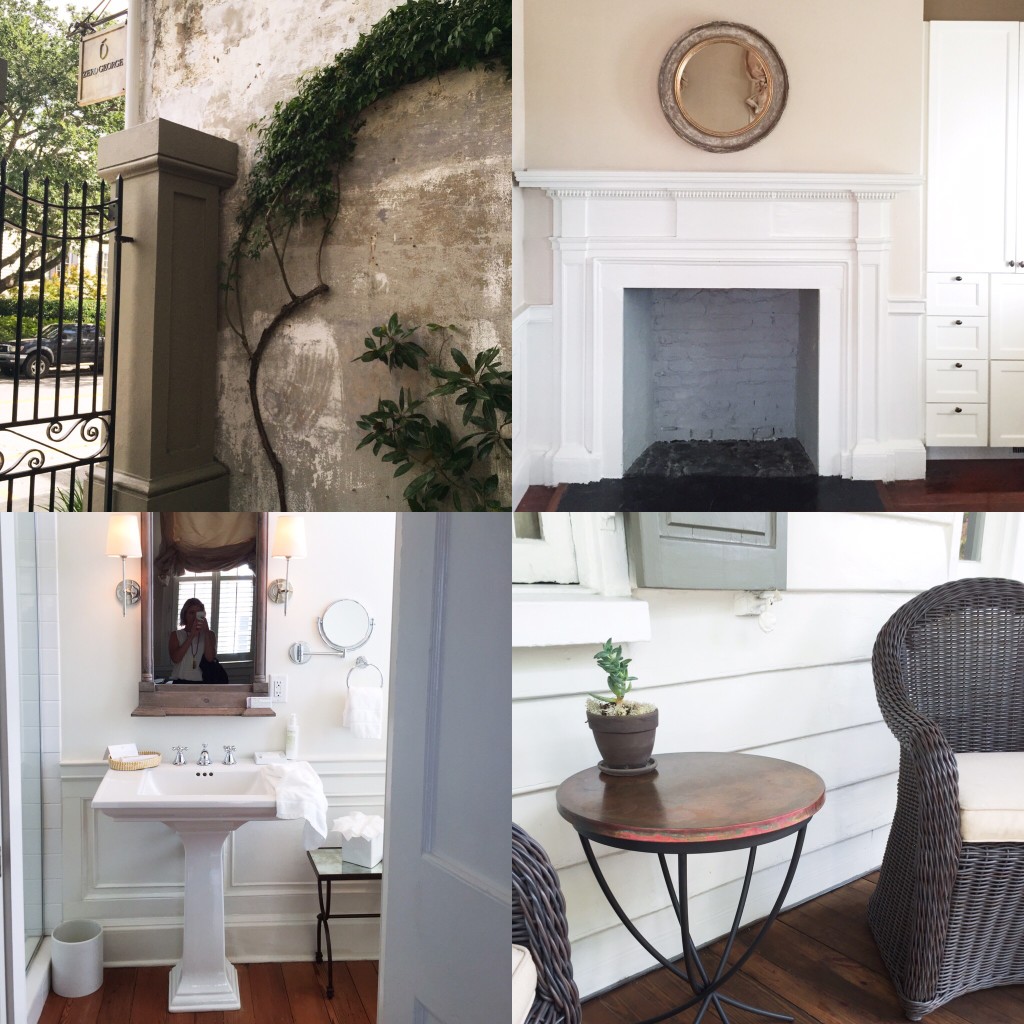 Romance should strike more deeply than roses and chocolates.  Romance should connect us to one another: who we are now, who we once were, who we can someday become.  Zero George Street encourages a deep, meaningful, enduring sort of romance.  A shared history.  With one another.  With a location.  With considerate comfort.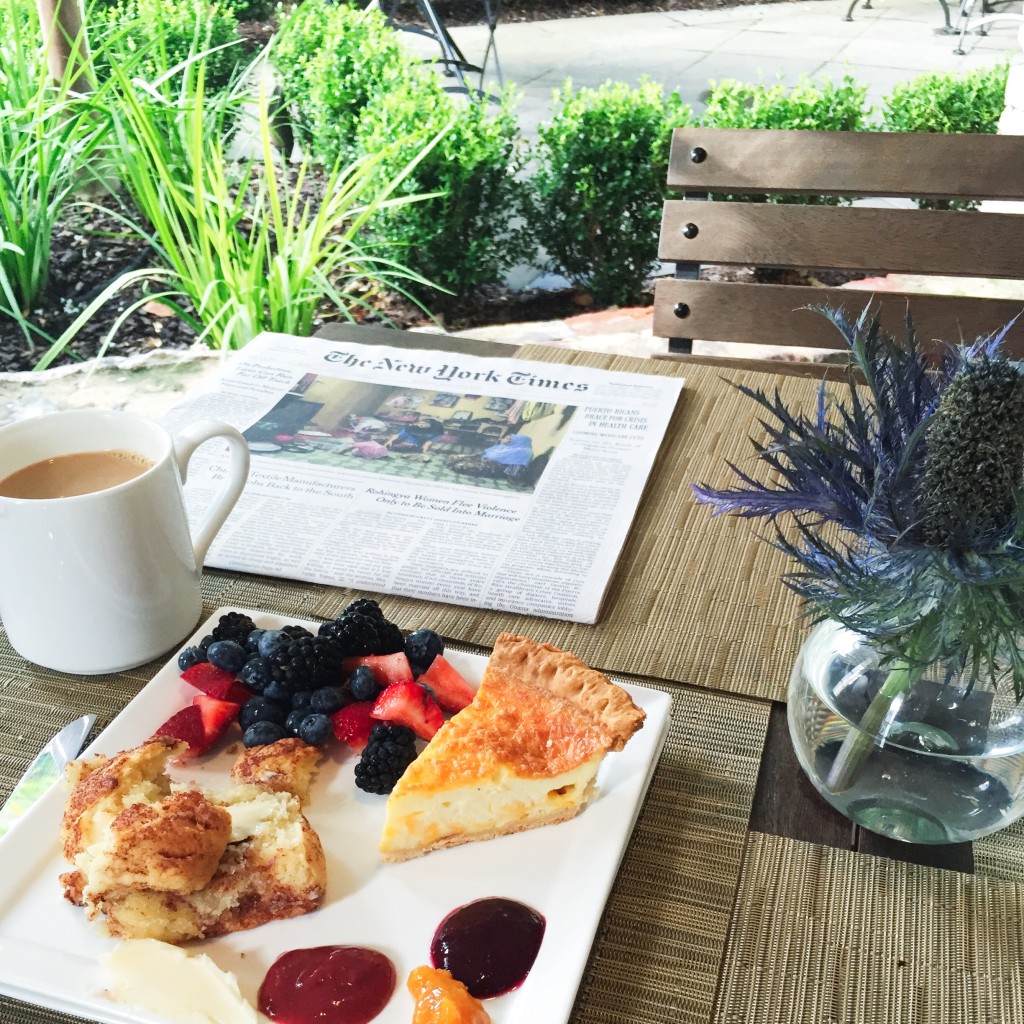 Zero George Street is located in such a convenient location that it brings most of Charleston's most desirable sights, restaurants, and shopping within walking or biking distance.  Perfect for the second ingredient of a romantic getaway.
An Elegant, History-Saturated Walkable City
The best parts of Charleston make you feel like you're trespassing on a secret garden and then beckon you in for closer inspection.  The narrow walled Philadelphia Alley for a stroll, the secretive courtyard of homewares gallery The Commons, the rabbit-hole-esque pathway back to Curiosity where trendy antiques await.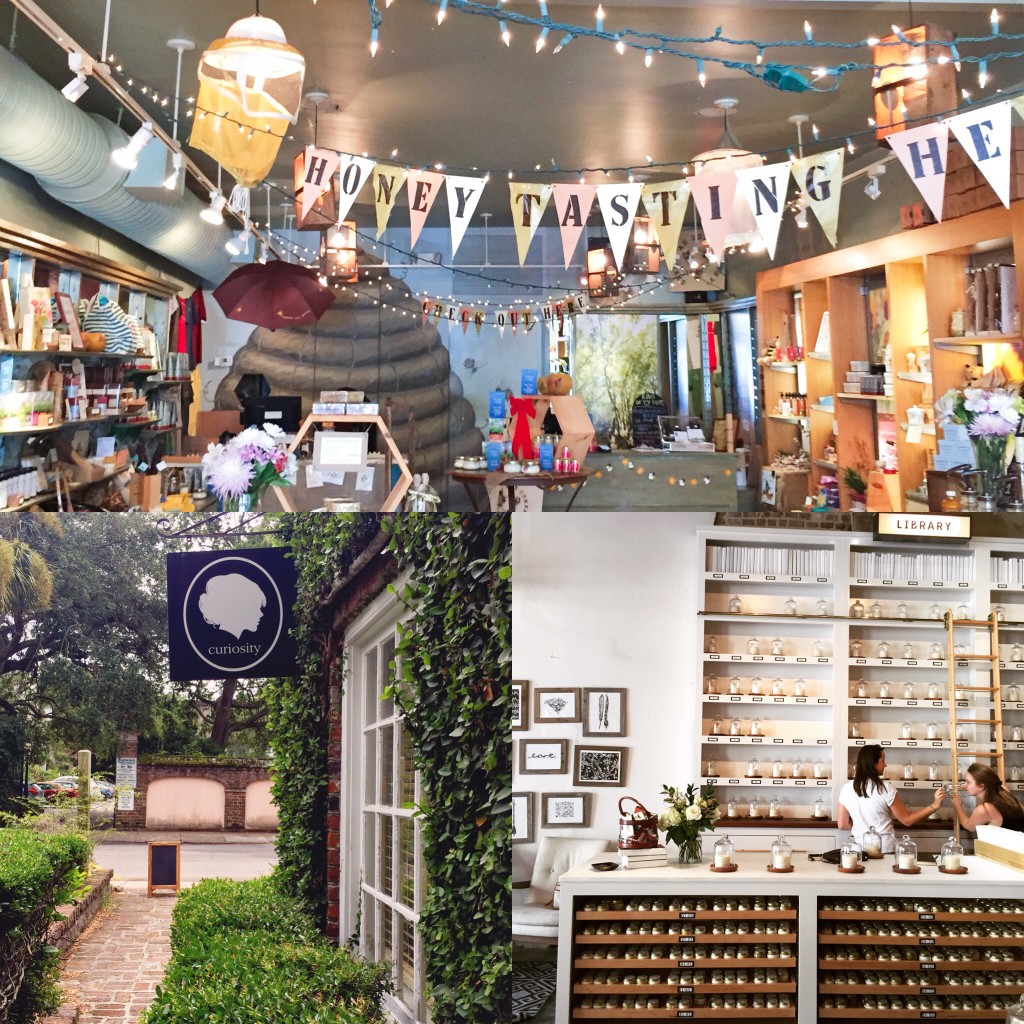 The best boutiques of Charleston stretch along King Street or the easily walkable (or bike able) side streets poking off from King.  Savannah Bee with honey tastings, smooth honey roasted coffee, honey lip balm, and honey moisturizer.  Candlefish with a stunning showcase of small batch craft candles and gifts.  Croghan's Jewel Box jewelry store with its discreet doorbell entry.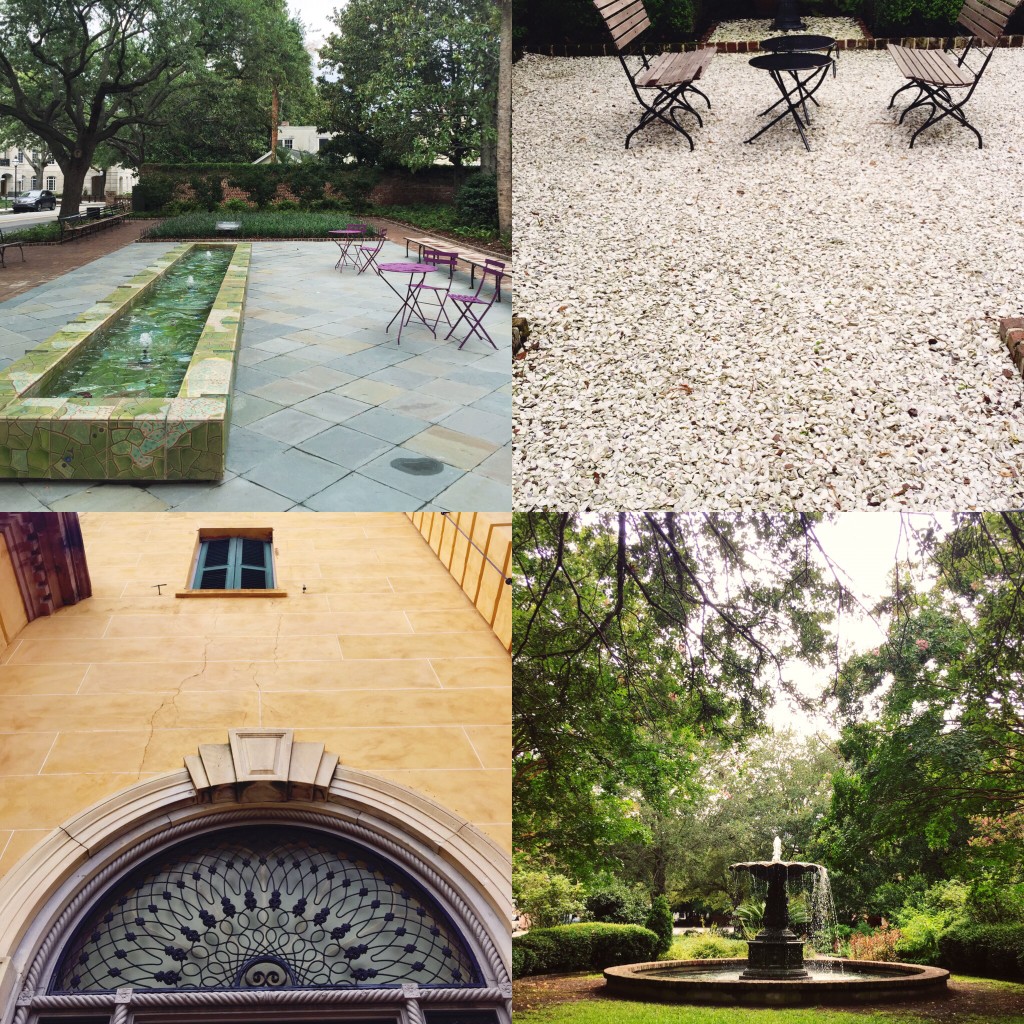 The best-kept secrets of Charleston cozy right up to the neighboring showcase homes and walled gardens.  Relax, squeeze hands, and breathe deep the marshy, river drenched air in Theodora Park and Chapel Street Park.  Invade the hushed reading room of The Charleston Library Society.  Nudge through graves, camellias, and weeds in the Unitarian Church Graveyard.  Brush shoulders with two-hundred-year-old ghosts in the hauntingly stark Aiken-Rhett House Museum.
A Roster of On-Point Restaurants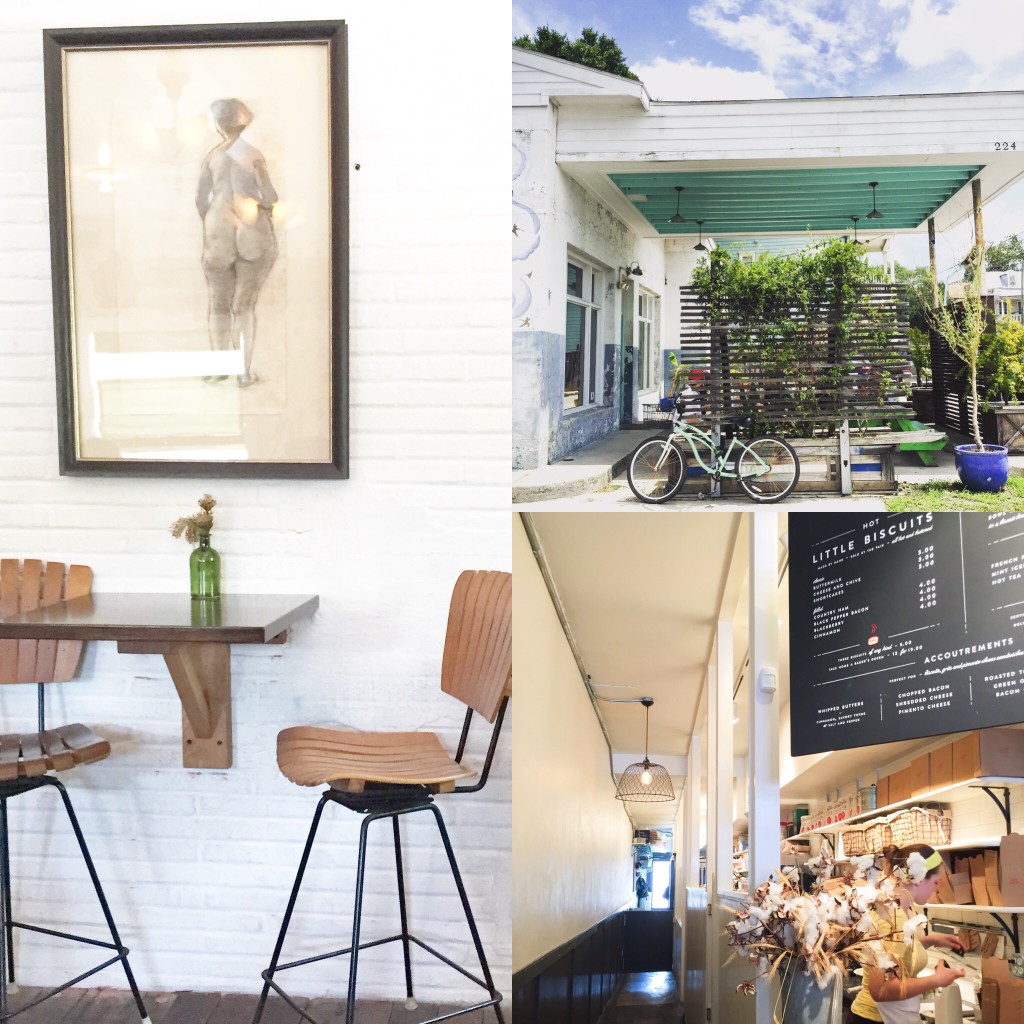 St. Alban with delicious and delightfully creative twists on breakfast (that granola!  that banana bread!  that eggs benedict!).  Wild Flour Pastry with its Sunday patron line stretching out the door, quickly emptied trays of caramelized pecan sticky buns, and the best frosted cinnamon rolls I've ever introduced to my taste buds.  Callie's Hot Little Biscuit tucked in what could be generously called a hallway yet popping out the new standard of excellence in the biscuit world at large, at least if you take the word of everyone lined down the street who assures you one after the other, "Oh, it's SOOOO worth the wait."  Xiao Bao Biscuit with its hipster clientele, anytime-of-day-no-judgement cocktail list, and whatever alchemy they've conjured with humble cabbage and unassuming chicken to make explosive and weak-kneed flavor (order the menu favorites Okonomiyaki and Som Tum and you're welcome).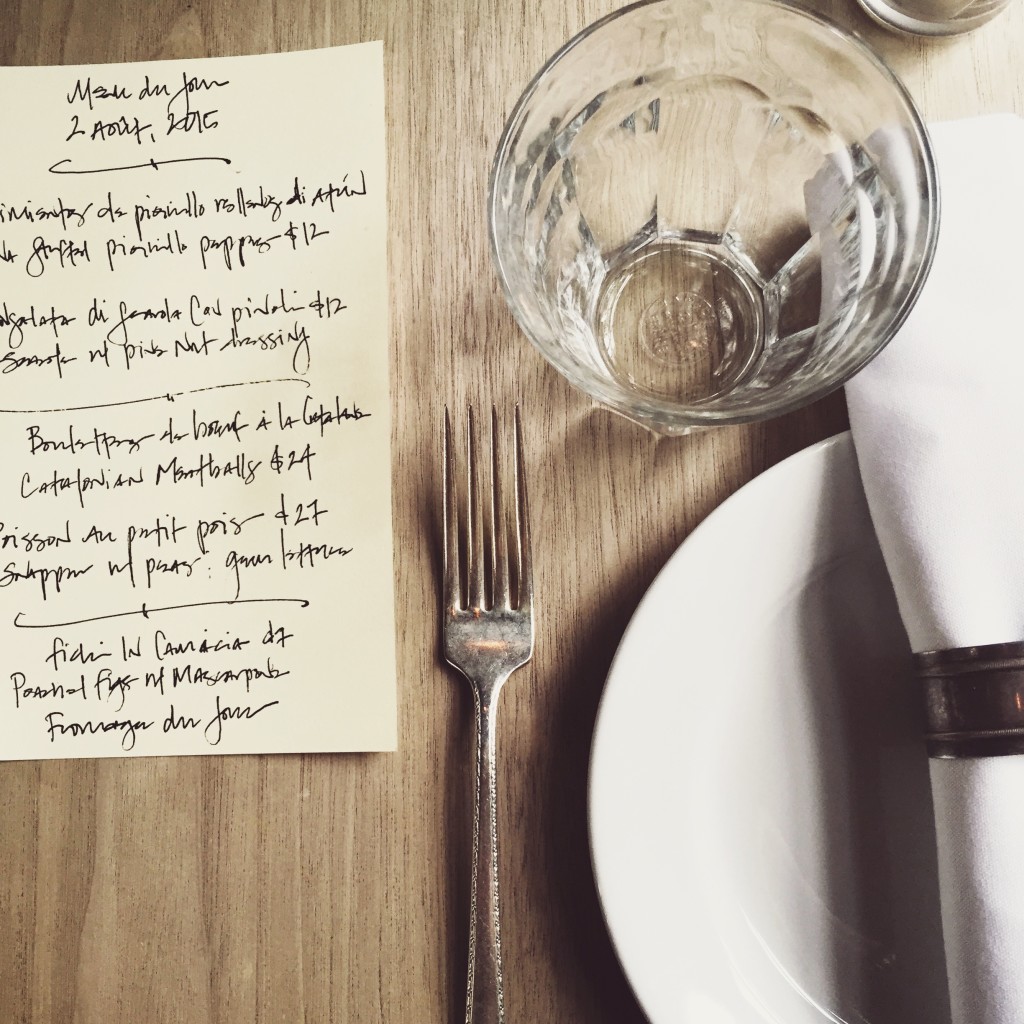 It's fair to say I've been obsessive in my research of Charleston restaurants.  Selecting just one fine dining option out of the many promised greats would be nearly impossible, but I fell in love from afar with Chez Nous.
To say that Chez Nous is the epitome of home cooking elevates home cooking to the stratosphere of culinary triumph.  To we children of the 80s and 90s, home cooking unfortunately connotes the canned casserole that we grew up knowing as comfort food.  Chez Nous mirrors the kind of home cooking our great-grandmothers performed as every day acts of service, beauty, nourishment, and provision.  Simple, well-sourced ingredients, prepared with thoughtfulness, time, and appreciation for the belly at the receiving end.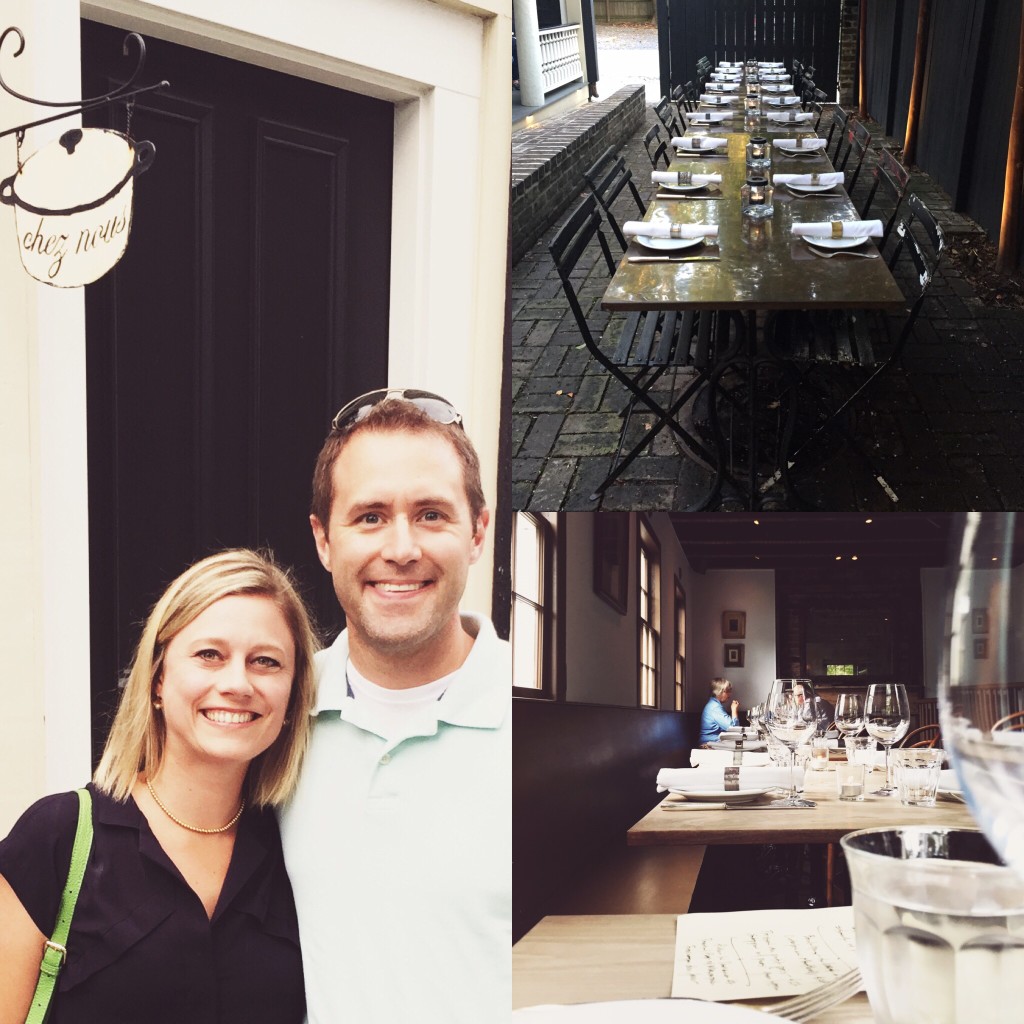 The Chez Nous menu changes daily and offers six options: two appetizers, two main plates, two desserts.  My carefully strategized plan of attack was simple: order the whole menu.  We sent every plate back to the kitchen as clean as the moment it emerged from the dishwasher.  Every sip of broth, every crisp of fish skin, every seed of fig reached its highest potential.  The simple, muted decor at Chez Nous seemed to push the food even further into the spotlight.  The Billy Holiday soundtrack serenading the meal took a backseat too.  Sorry, Billy.  You were outperformed by a bowl of Catalonian meatballs.
Romantic Charleston Getaway Quick Guide
Stay:
Eat:
Shop:
See:
Unitarian Graveyard
Theodora Park (instagram @theodoraparksc)
Chapel Street Park
Philadelphia Alley
---
Start your Charleston trip planning with a two-day itinerary, or, don't take my word for it, consult Sweet Peach's Charleston Sweet Spots (I wholeheartedly second her picks!).  For those of you who know and love Charleston, isn't this print from 42 Pressed just everything?!