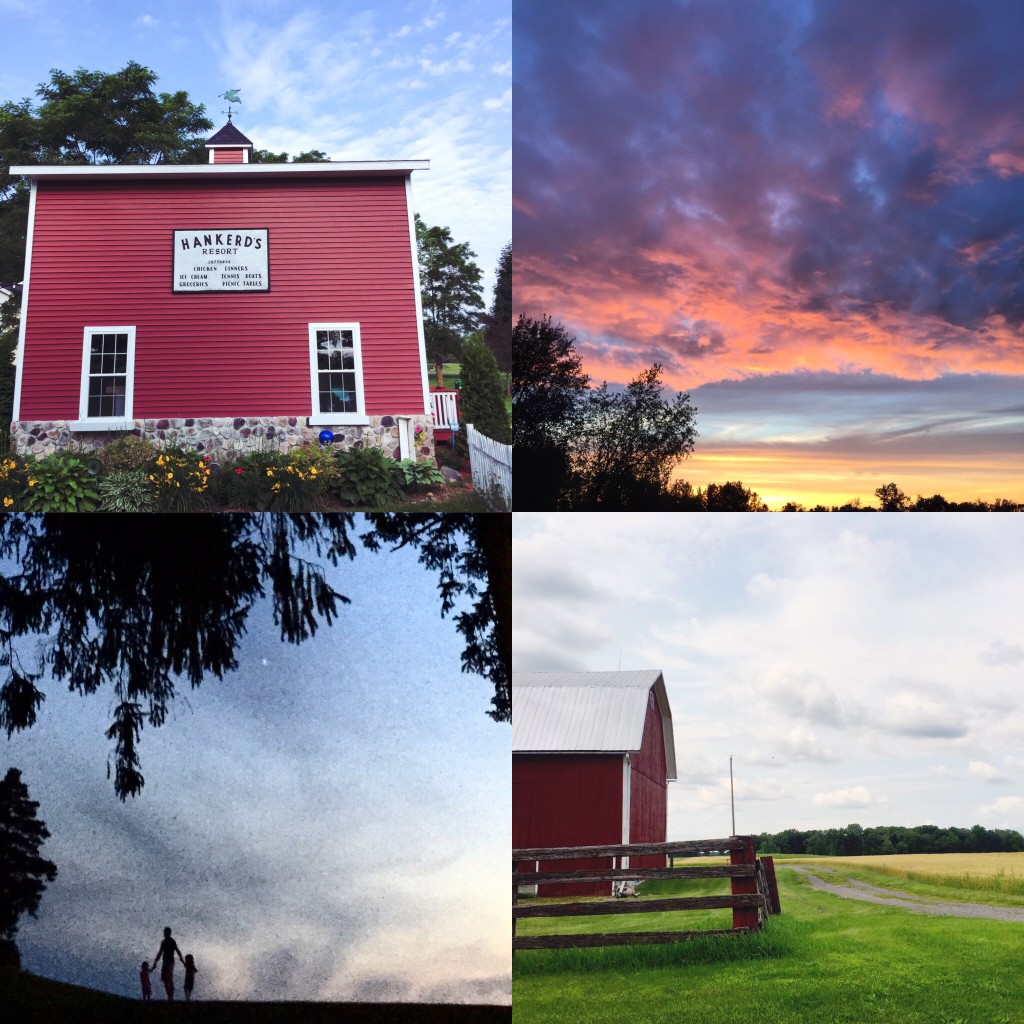 Hankerd Inn | Michigan Sunset | Cascade Falls Park, Jackson, MI | Michigan countryside
You know how some summer weekends manage to pack in enough of that sunrise-mosquito bites-good food-good company-flowers-roadtrip-ice cream-sunset stuff to create a Summer Weekend?  Well, we had a Summer Weekend this past weekend.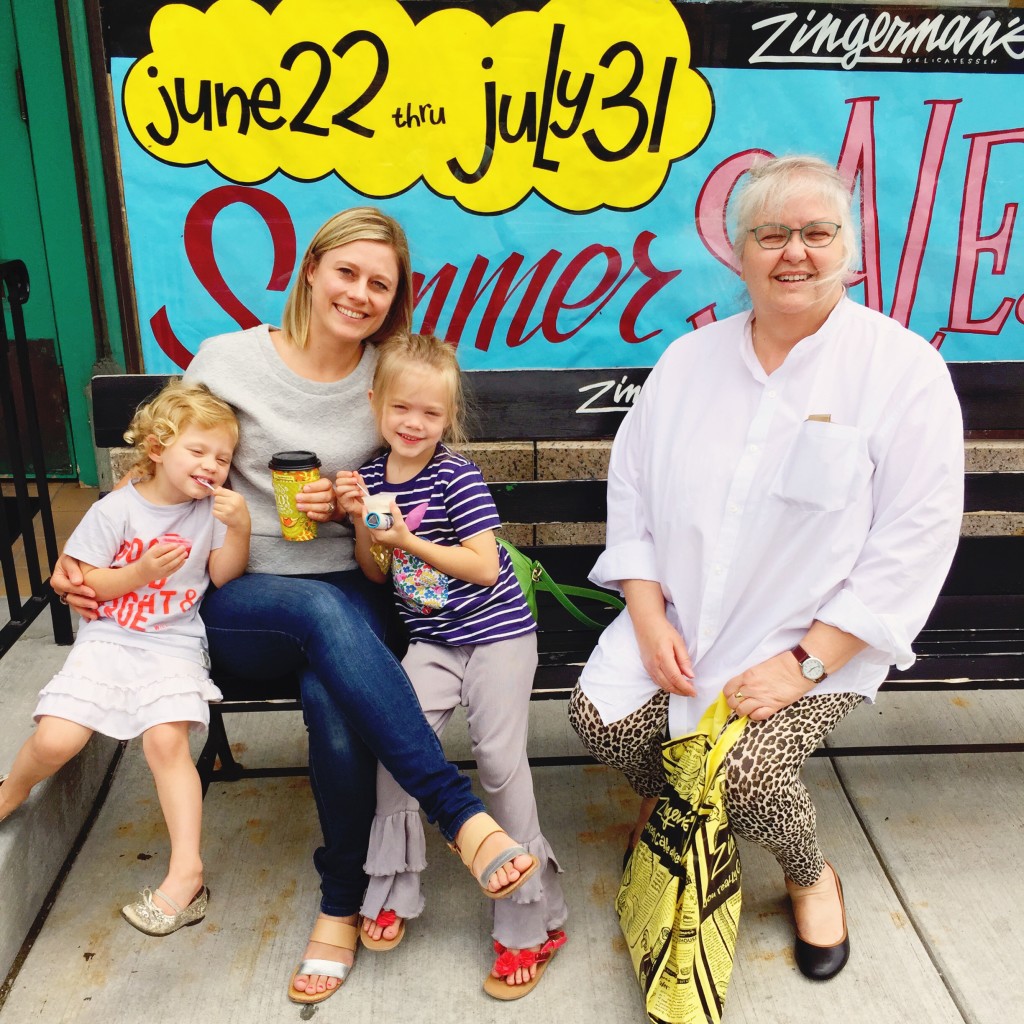 Some of the capital S, capital W magic is due entirely to sharing the weekend with my Aunt Patty, one of those rare souls who makes everyone around her happy just because she sweats sunshine and laughter.  She hosted us in Michigan as we relaxed in her hometown of Jackson and day-tripped to Saugatuck and Ann Arbor.
Michigan has been popping up on the blogs I read and Instagram accounts I follow in that "Oh my goodness, have I mentioned Michigan, ahhhhhhhhhh" kind of way.  And I'm here to say, "Have you experienced Michigan in summer, aaaaahhhhhhh!?"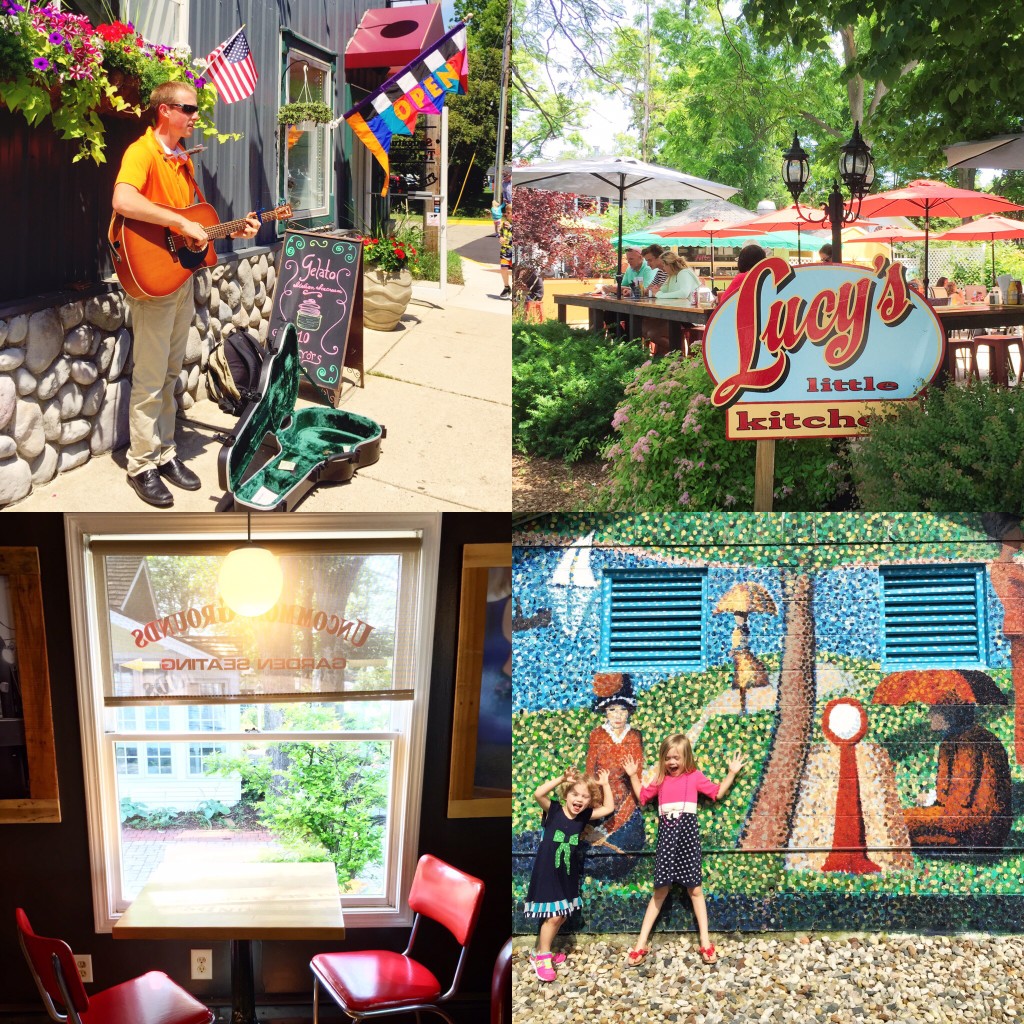 Street strummer in Saugatuck | Lucy's Little Kitchen | Uncommon Coffee Roasters | Rockin' that wall outside the public loo
While we watched rain pelt sideways on Saturday, clearing up just in time for a mellow sunset at 9:30 pm, Sunday proved to be the perfect 70s and sunny day for a road trip to Saugatuck: a lobster rolls at Lucy's Little Kitchen, gallery browsing at Armstrong DeGraaf International Fine Art, milkshake slurping at Charlie's Round the Corner Ice Cream, jewelry browsing at Good-Goods, iced-coffee sipping at Uncommon Coffee Roasters, and ferry riding at the Saugatuck Chain Ferry.  We watched yachts and sailboats (of the Sailboat variety) mosey their way into harbor from Lake Michigan.  We imagined ourselves sunning our fabulous selves on their decks.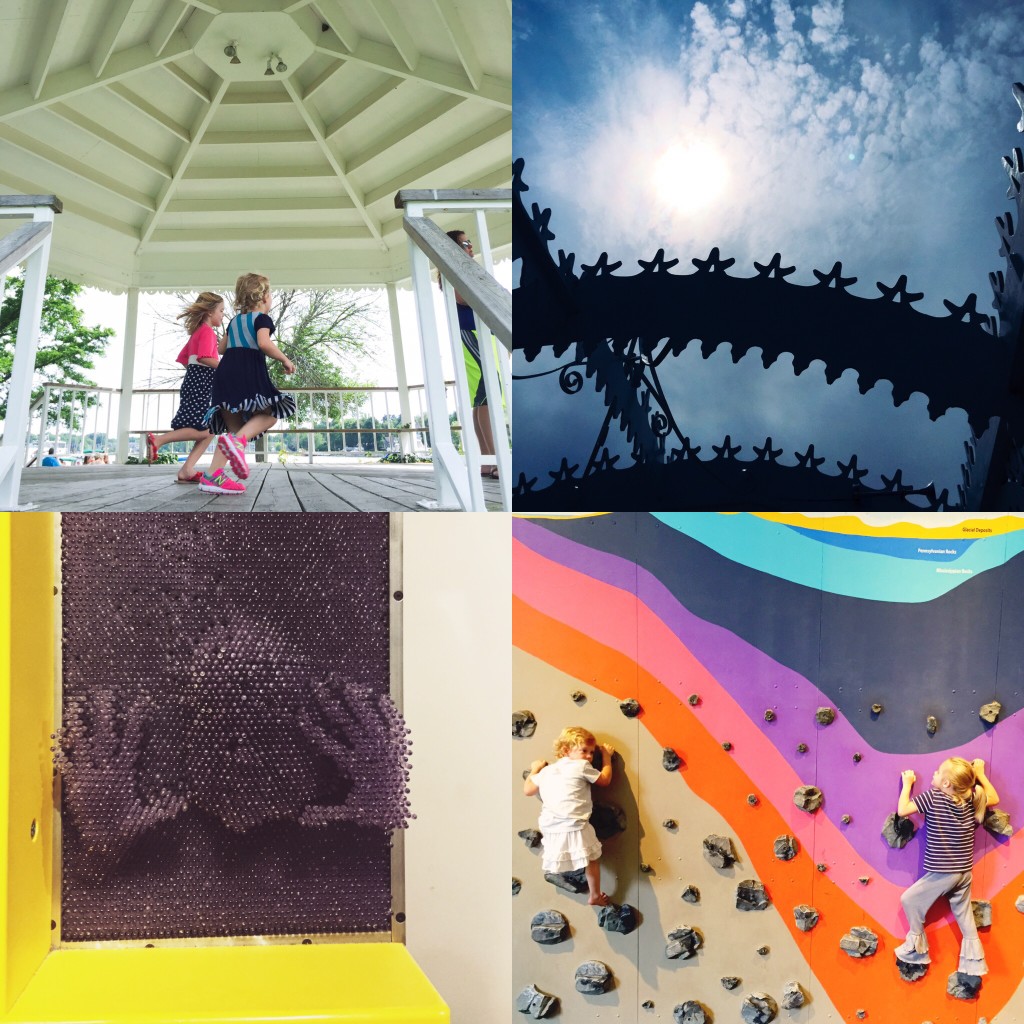 Wicks Park Gazebo, Saugatuck | Victorian Chain Ferry, Saugatuck | Ann Arbor's Hands-On Museum | Rocking that wall, too, at Hands-On Museum
We looped in Monday as a non-official weekend day, extending our vacation to include Ann Arbor's Hands-On Museum and Kerrytown neighborhood.  We sampled Bim Bam Bop (with extra glasses of water for those of us who were a bit too liberal with the chili sauce).  We browsed for treasures at 16 Hands, Found, and Hollander's.  We left Ann Arbor clutching a large loaf of Italian bread and tiny cups of gelato from Zingerman's Deli. Not yet vanquished by the day, we stopped at Grand Traverse Pie Company on the way out of town and just HAD to sample seven different kinds of pie.  And a chocolate peanut butter cupcake.  And a cinnamon roll.  With extra cream cheese frosting.  But that's all.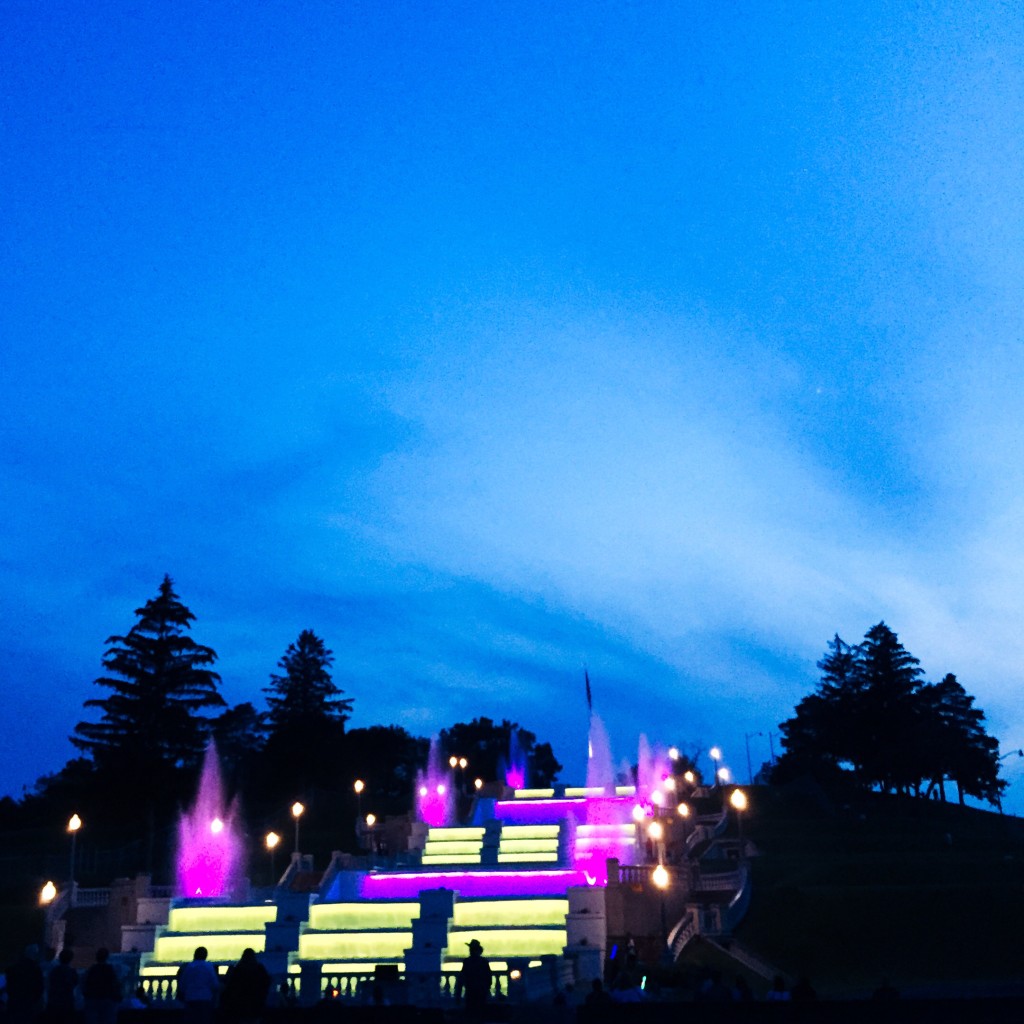 With the treat of an extra-late night–children bright-eyed and chatty hours past bedtime–watching the waterfall light show at Jackson's Cascade Falls Park and making a swing through the drive-thru to get chocolate malteds and coney dogs, we figured we'd done an adequate job at enjoying a Summer Weekend.