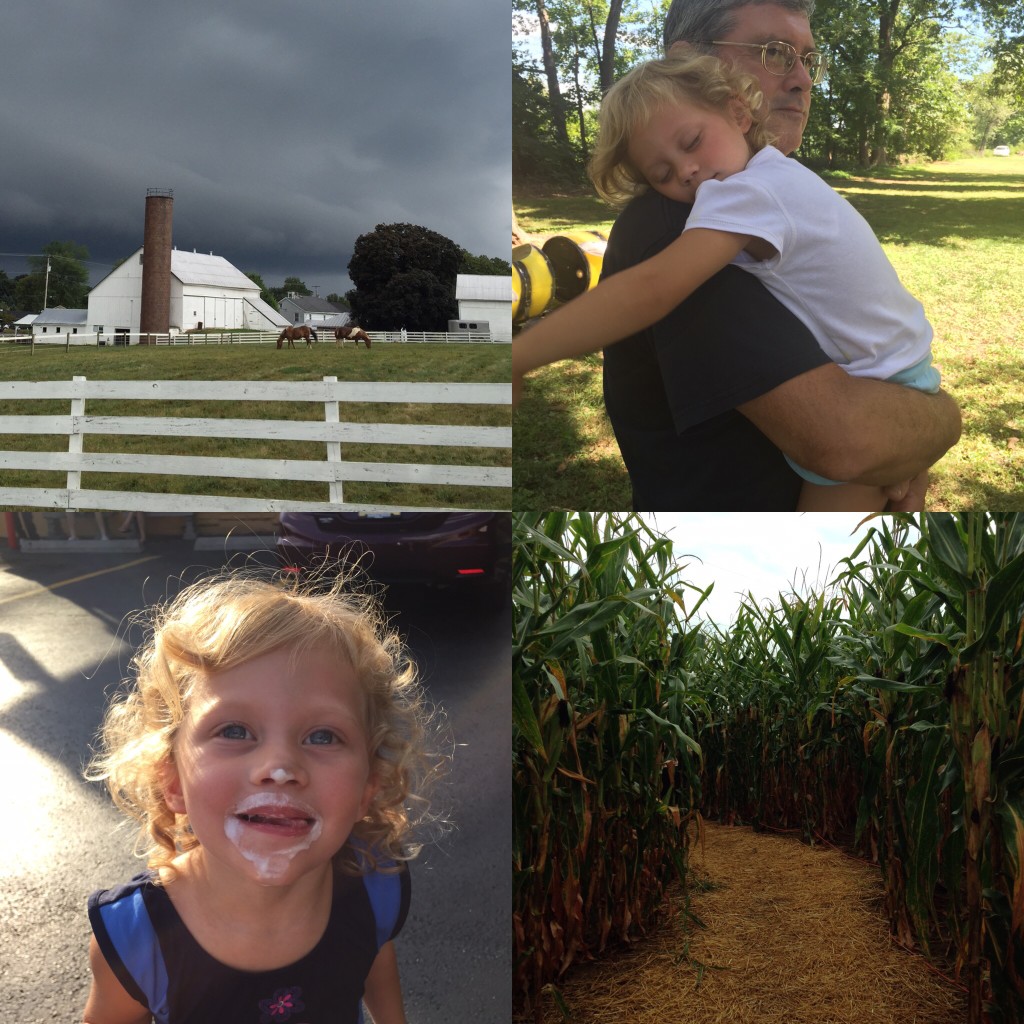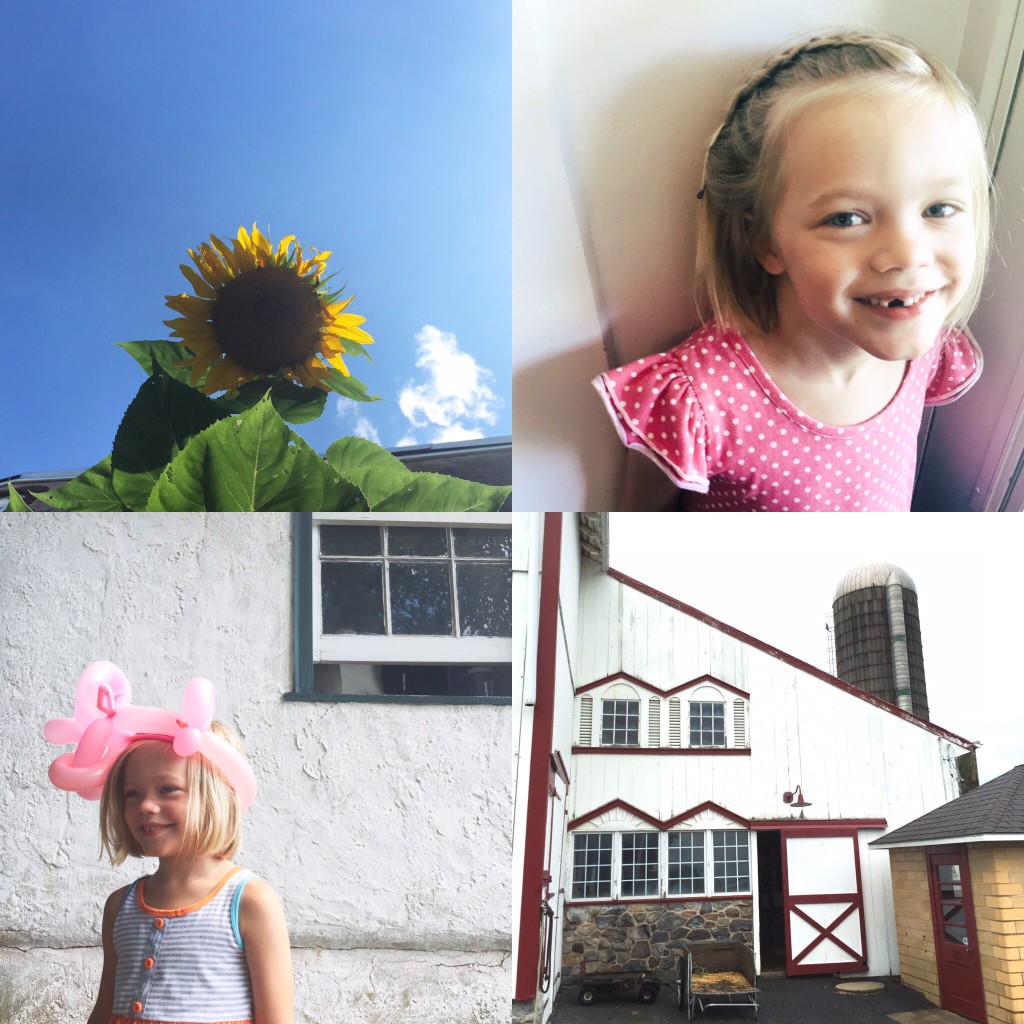 It's okay if dinner ends up as a pile of foamy vomit on a straw-strewn floor.  It's okay if you gnaw on a haunch of chicken while sitting in wet underwear.  It's okay if the women around you have frizzed hair and mascara streaming down their cheeks.  These were not the summery dinner scenes we imagined when we jumped at the chance to share a cornfield dinner with my in-laws in the midst of Amish country, Pennsylvania.
I expected long fingers of sun tangling in corn tassels, children bubbling with smiles instead of vomit, and, at the very least, dry underwear.  But in the hay wagon on the ride out to the promised safety of the tent in the cornfield, storm clouds nursing some vendetta against sun and dryness and happiness caught up to us.  And Miss C hatched a cold that led to a cough that led to a gag that led to a regurgitation.
It was wonderful.  The food, once I got past the lingering smell of upset stomach, was delicious, the rain brought 110 of us brave souls together in soggy, mascara-smudged solidarity, and as we sat in a pocket clearing of 12-foot-high corn stalks slurping the rain through straw-like roots, our host farmer gleefully reminded us of what the rain really was: a Blessing.  Capital B.
In between peaks of stress and using my sodden Chuck Taylors to kick straw over Miss C's offending pile of throw up, I prodded myself to soak in the Blessings around me: clothes dry, children recover, sympathetic mothers pass baby wipes down the table, the sun comes out.  What's left are memories of laughter, chocolate peanut butter whoopee pies, swinging over a tomato patch, fiddle music, and wet underwear.
This weekend I found myself grabbing my journal to record Hayley Morgan's (@thetinytwig) words of wisdom shared on Instagram:
"Today, if you feel like you're wandering, wasting time, or out of sorts…remember that being faithful in the small little ways takes great faith.
We're a generation who all want to DO BIG THINGS, but the truth is God is not looking so much at the outsides.
Let's instead be a generation who is washing the inside of our cup before the outside. Let's also not be ones who long to be like beautiful, whitewashed tombs…all lovely and right on the outside but dead and rotting on the inside. my paraphrase of Matthew 23:26-27
You're doing just fine where you are. No need for a grand gesture. Just believe, obey, and love in all the tiny ways you can every single small and ordinary day."
Here's to the tiny ways of the week ahead!