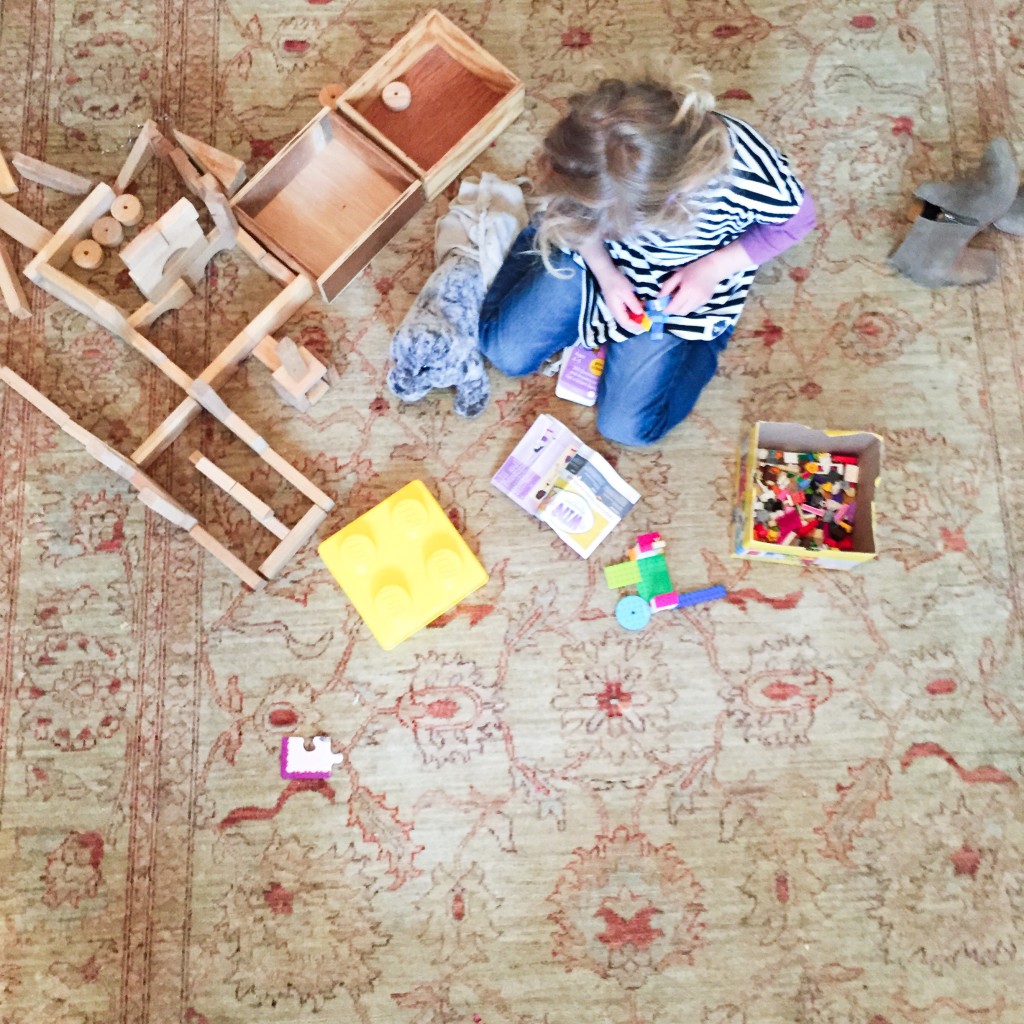 Today was supposed to have a super-burst of oxygenation, thanks to a trip to Phipps Botanical Conservatory.  I've been looking forward to my antioxidant cocktail of orchid scents and fern gullies, but we had to forget about those plans, prompting all the failure bells to ding in my head.
We're so pressed to remember and record and revel in the moment that forgetting rings synonymous with failure.
But forgetting can be good.
Like this morning, when Miss C literally dragged her feet to the door, finding every excuse to avoid putting on her shoes for our intended morning outing.
Legos
And blocks
And sliding down a crib mattress propped against the wall.
Until I realized that the best thing I could do today would be to forget.
Forget my agenda.  My plans.  My best intentions.
And instead let her take the lead.
We are currently constructing a five-room castle on wheels and an ice cream store of Legos that just won't stay put and have elicited a few tears of frustration.  We are shooing away the cat who feels neglected and is bold enough to complain with claws and meows.  We are listening to Queen's Under Pressure.  We are snacking on dried fruit.
I've snuck away from our new morning plans for five minutes to break my resolve.  Sometimes it's good to forget.  But right now I want to remember forgetting and set it down for the record: nothing noteworthy happened this morning.  It's a morning I would otherwise forget.  But for this: the magic of three-years-old and Legos and blocks and saying no to the pressure of failure.
---
This post is inspired by the 5-minute writing prompt of Five Minute Fridays.