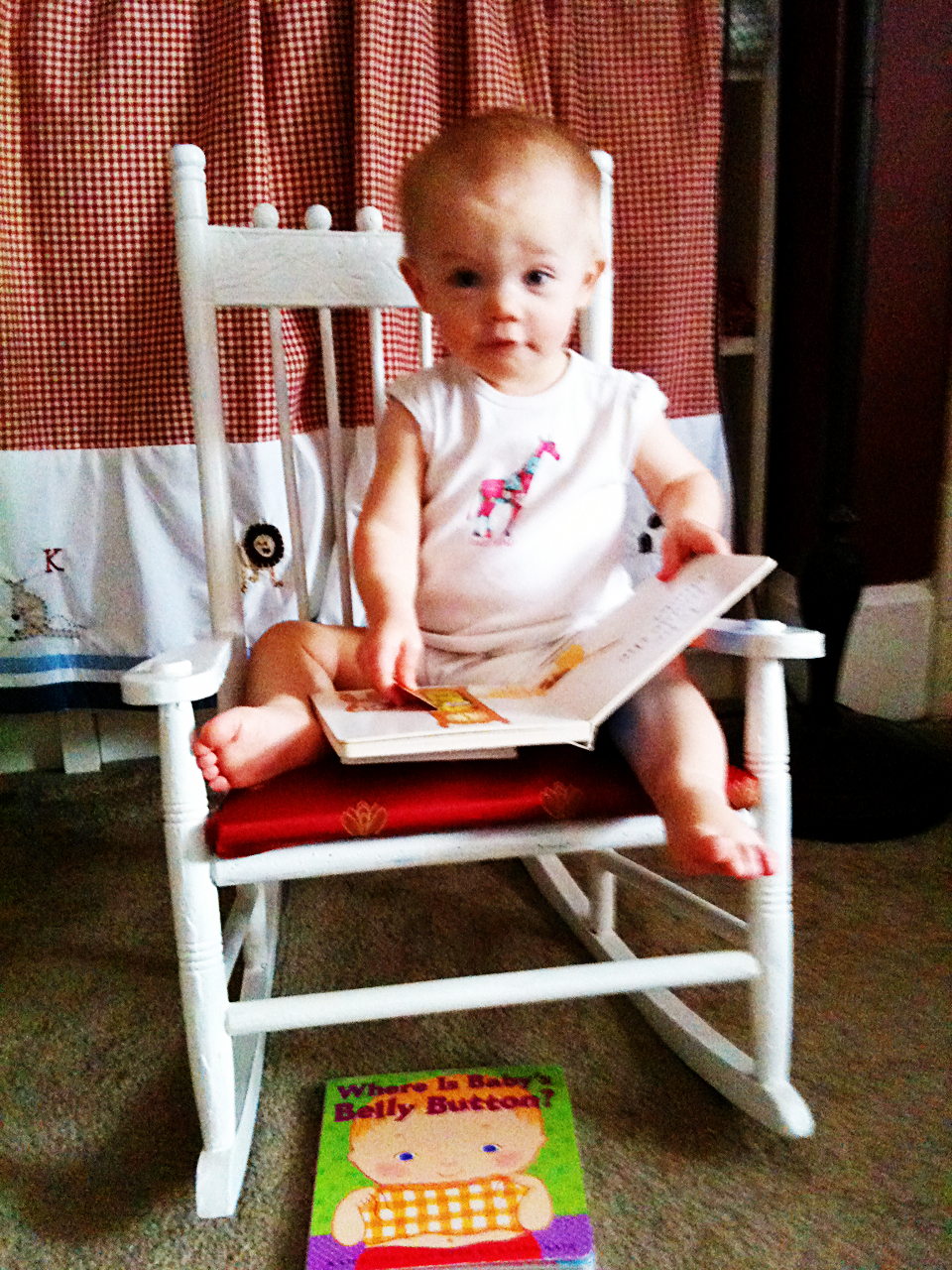 I sat in front of my computer last night with iPhoto open and scrolling.  This is a bad idea.  Bad idea for a mama with a cold and lack of sleep and two kids who are both perched like fledgling birds on the brink of new stages.  I wish they'd step back from that brink and tuck safely back in their little feathered nests.
In the photos and videos saved from a precious time, I saw Little Friend of two years ago climbing into her rocking chair for the first time.  I saw her chubby baby legs.  I saw her clap her hands in ecstasy because this was before she had words to crow of her accomplishment.
Bad idea to revisit the past late at night.
I realized that that thing has happened.  That thing I've been dreading and which every man and woman with children over the age of five has felt free to warn me of, as if I could prevent it from happening in the first place.  That thing has happened.
They grew up so quickly!
"Step back from that ledge, right now, little girls,"  I command in my sternest Mama voice in my head.  Just like in real life, not much attention is paid to what I feel is a rather commanding tone.  They must move forward.  It's a drive knit into their instincts for conquering life.
And so I watch them sprout and change and grow and amaze.
I flick through one last folder of photos before heeding my own advice and avoiding baby photos at 10:42 pm.   The thought comes to me later: They will change, but for me, they will also always be my babies.  And my toddlers.  And my preschoolers.  And my four year olds who have become wise enough to insist that their Halloween candy remain within reach and sight.
Through me, my photos, and my weepy remembrance, they are rooted to who they once were and for me, still are.
This post is shared with Lisa Jo Baker's Five Minute Friday.