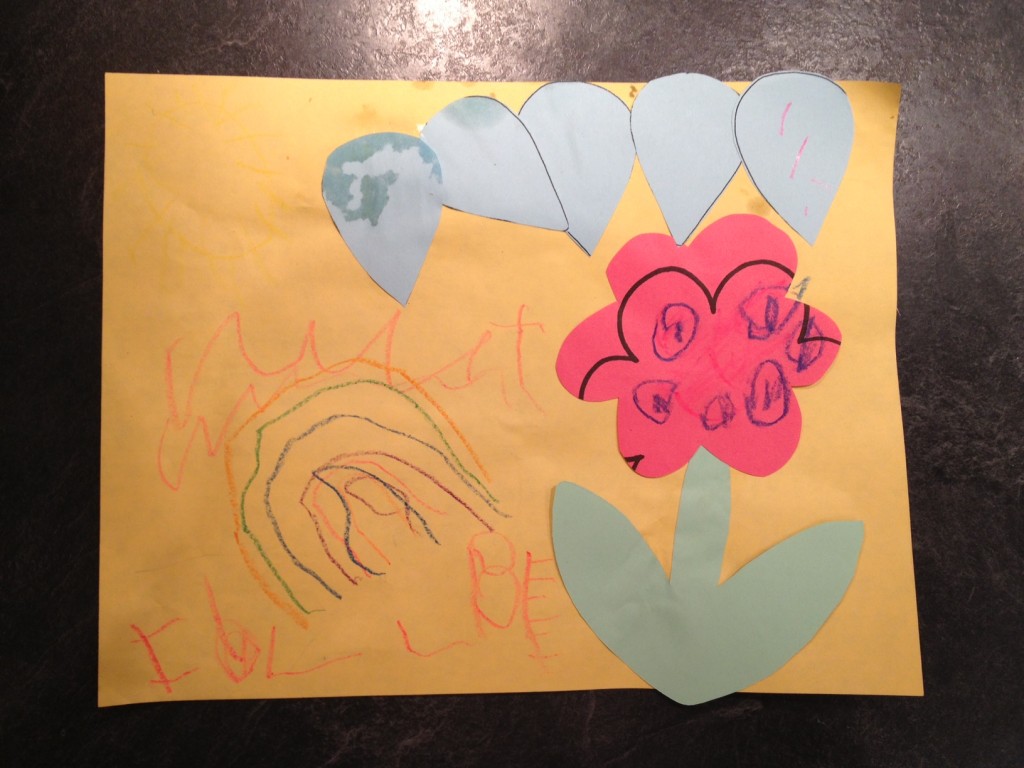 A snowdrop wilts behind grandma's ear.  A bowl of maple tree flower buds is offered up on the altar of my kitchen counter.  A star gazer lily slowly loses its exuberance for life after the exhaustive thrill of Easter.  In these small ways, I note Spring's arrival.  Some winters I get so used to the freeze and the sweaters and the cocoon of inactivity and hearty stews that I wrap around myself to hibernate through the worst of the barren season, that Spring sneaks up and surprises me.
I have two girls here who do not yet know the damage a season can wreak on a life.  The way the month on the calendar and the weather of the skies and the tragedy of a day can all stitch together into a scar you can cover up but never completely erase.  I have two girls here who do not yet know what it is to dread the change of a season.  I have two girls here who can still embrace change with the exuberant thrill of a star gazer lily.  Like the lily, their excitement for change wafts through my home, scenting my world with spice, hope, and love.
So we collect fistfuls of crocuses and mangle them into pretend wedding bouquets.  We tuck little snowdrops behind grandma's ear.  We tackle the carpet of maple tree droppings on the front porch with a bowl as a scoop and a twinkle of wonder in our eyes.  We stand at the open front door and lick, yes lick, the storm door glass in anticipation of bursting through winter to spring.
We pack our bags and point the car south to warmer skies and flowerier springs and summer recipes of fish on the grill.  We kick winter a swift boot in the pants to send it lurking behind darker months of the calendar.  We open our mouths, hands, and hearts to embrace the  healing that comes with new life, second chances, and sunshine.
This post is shared with the brilliant community of writers at Five Minute Fridays.  Thank you, Lisa-Jo Baker, for leading the charge in pondering "Here" this week.