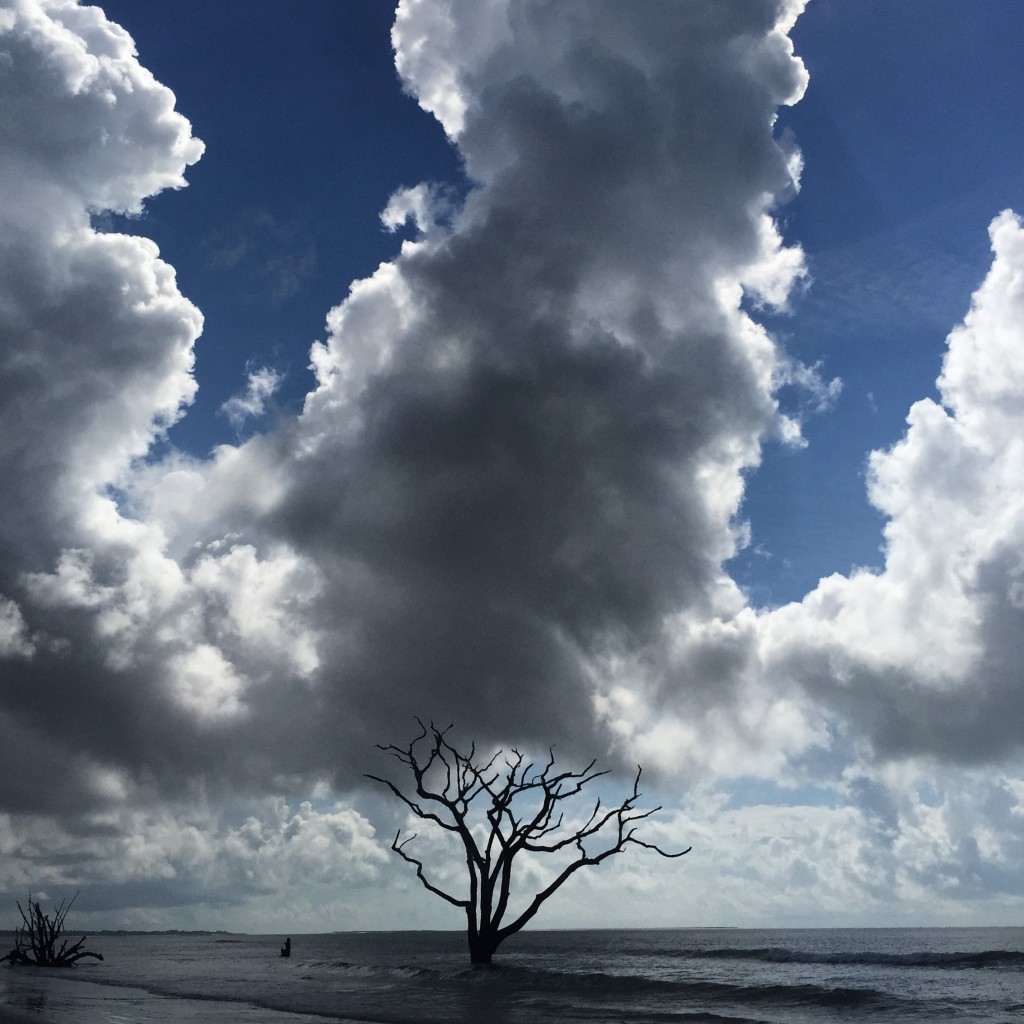 We see it first accumulate far across the marsh where the bright green spartina grasses get bisected by a harsher muddy green of live oaks and pines.  We see it gather and mount angry forces and unspool toward us, sometimes with a threatening speed, sometimes with a low, lurking threat.
It's a sea island storm.
We wait and pray all beach vacation to be engulfed by a sea island storm.
Because it comes and stirs up a new life of the island.  The storm brings rains which resurrect the briny death smell of pluff mud back to rich, incensed life.  The storm bring gulls and pelicans who swoop between syncopated drums of thunder, glorying in minnows and fish and crab and shrimp and the feel of life threading through their wings.
The storm brings us to the porch.  Rocking chairs.  Glasses of iced tea.  Cameras at the ready.  Hushed, shared, expectant conversations.
Our favorite moments come just before the storm breaks.  Before the veil of rain proceeding across the marsh toward our clear sky gets torn asunder by millions of rain drops.  When the dolphins bob in the creek, blind in a gluttonous feeding frenzy in the the calm before the storm.
As much as we love a weather report to slather on the sunscreen, we wait and pray all beach vacation to be engulfed by a sea island storm.
---
Day 12 of 31 days.  For the month of October, I'm joining in on 31 Days of 5 Minute Free Writes.  Following the rules to write an unedited response to a prompt in 5 minutes, the insights and gratitude I gain in that short time will lift my soul skyward for the day.  Join me in reading!  Grateful for the challenge of Write 31 Days.