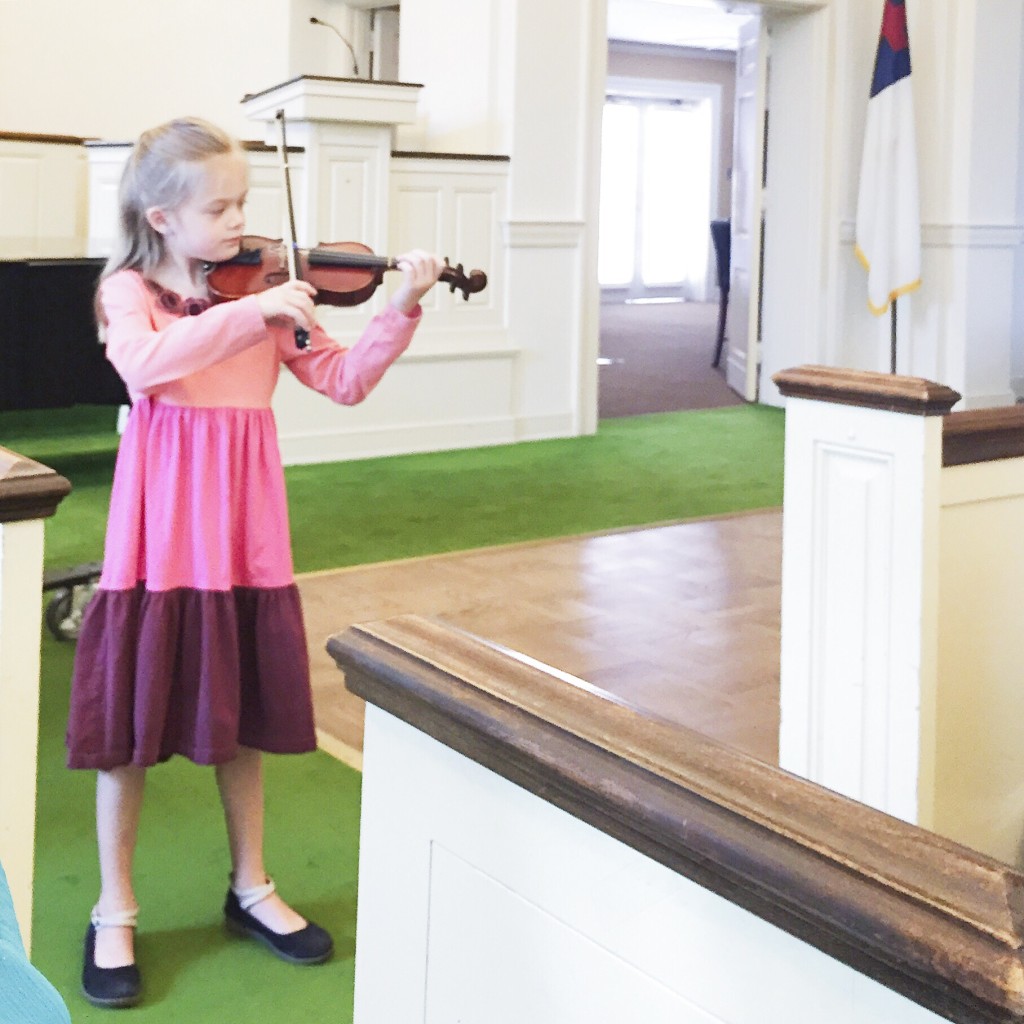 When the first note–the wrong note–soared out of her violin, I stopped breathing.  She stood in front of the audience of strangers, of other children fingering violins, guitars, and piano music, and she played the wrong note.
She'd never stood in front of this type of audience before.  Not without the protective glove of my hand around hers.  Many notes were supposed to follow that first note before she could retreat to her reserved seat between me and her dad's sheltering arm.
I sat with lungs frozen as the wrong note crescendoed, fretting over how she would handle the imperfection.
Because she's a shy firstborn, which means getting things right when it matters matters a lot to her.  Would she petrify?  Redden?  Sob?  Quit all things violin forever?
She played a second note–the correct note–and kept right on going with a poise that floated over subsequent mistakes.  My lungs thawed.  My heart warmed.
This is exactly the kind of first violin recital I would have wished for her.  Something so perfectly imperfect that it's all hers.  Irrepeatable.  All those screechy hours of practice behind her, with the expectation that she'd pull off something flawless, and she started out flawed.  That wrong note is exactly what I will treasure in my heart, because she charged forward, imperfect and poised and perfectly herself.
There's so much about parenthood that I've been unprepared for.  I didn't know how to slide that tight onesie over a newborn skull.  I didn't know how to clamp the baby on the changing table and also maneuver the atrocity of a diaper into the diaper genie.  I didn't know how to get a non-sleeper to sleep.  I didn't know when to switch from infant carseat to booster.  I didn't know about shopping cart wipes.  I didn't know how to make my preschooler look her teacher in the eye and say "Hi."  I didn't know how to pack a school lunch that she would actually eat all parts of.  I didn't know how to respond to the first "I hate you.  You're the worst mom ever."
But I've found the greatest parenting joys come where I'm most unprepared.
I was unprepared for how much I would treasure my children's imperfect artwork.
Their offerings of "sleeping, ten-legged sloths."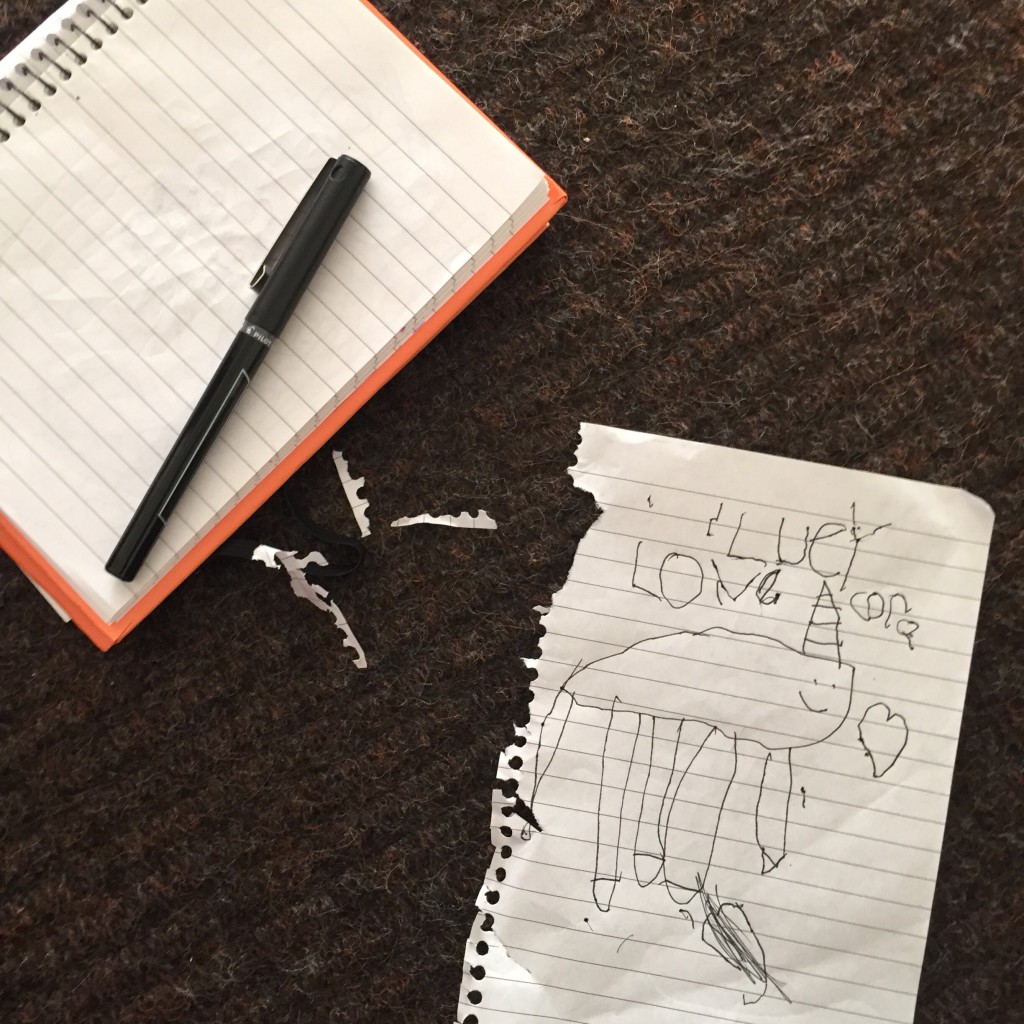 Their Luey the Unicorns.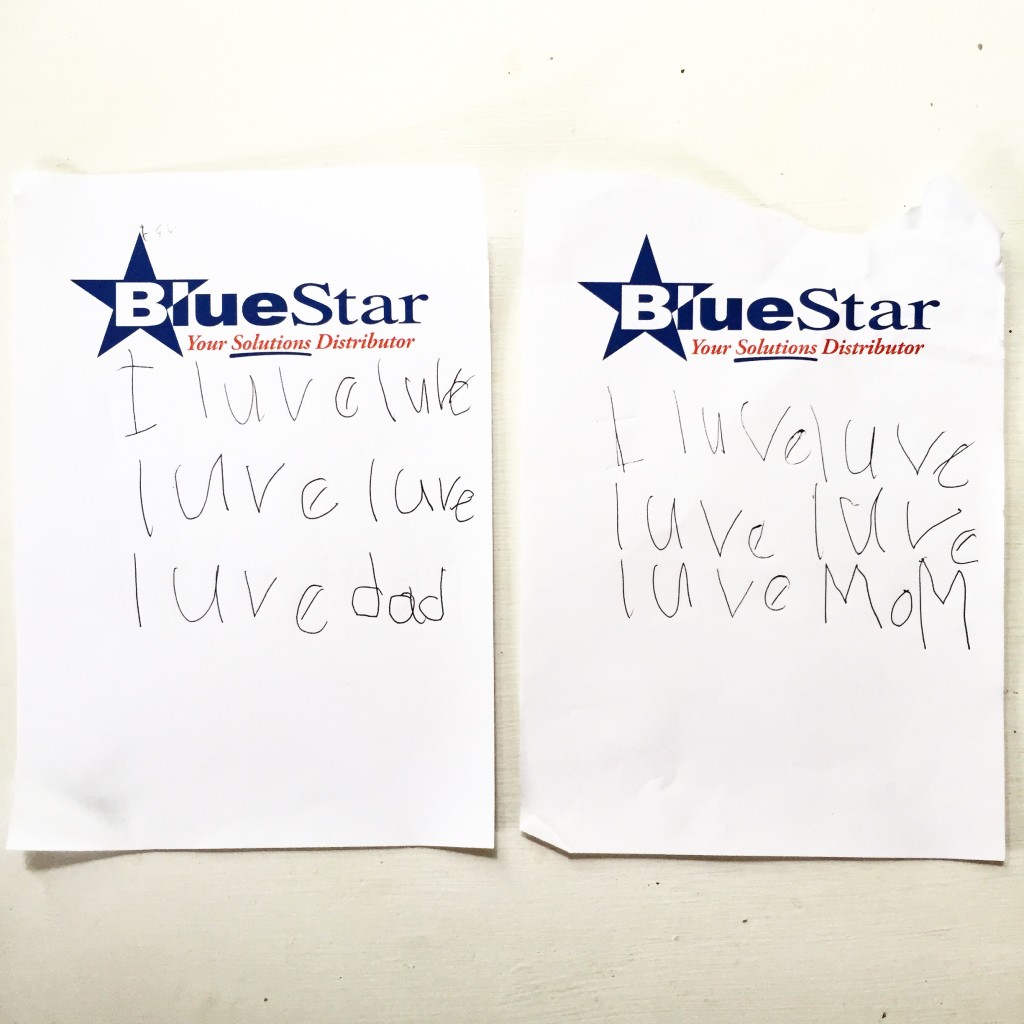 Their "I Luve Luve Luve You" drawings left on my pillow at night.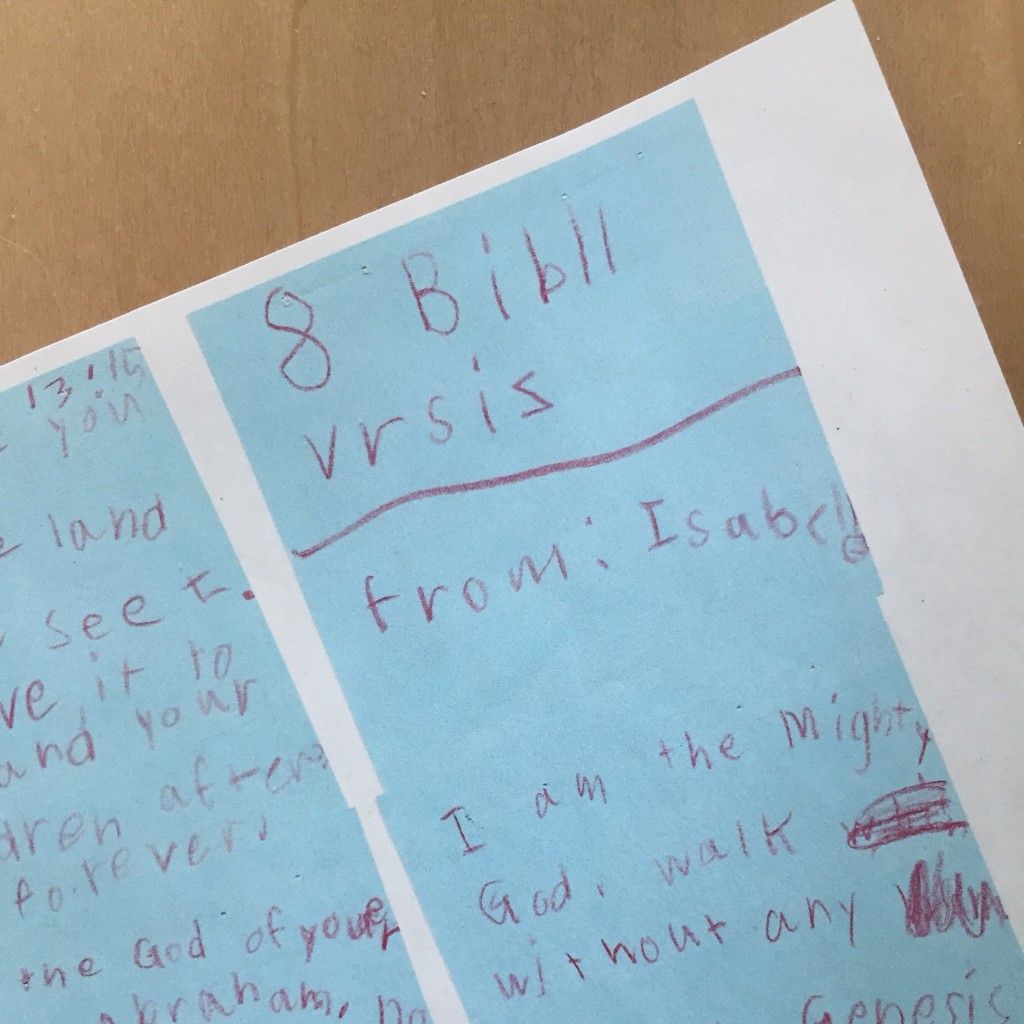 Their "8 Bibll Vrsis" painstakingly copied from their kid's Bible.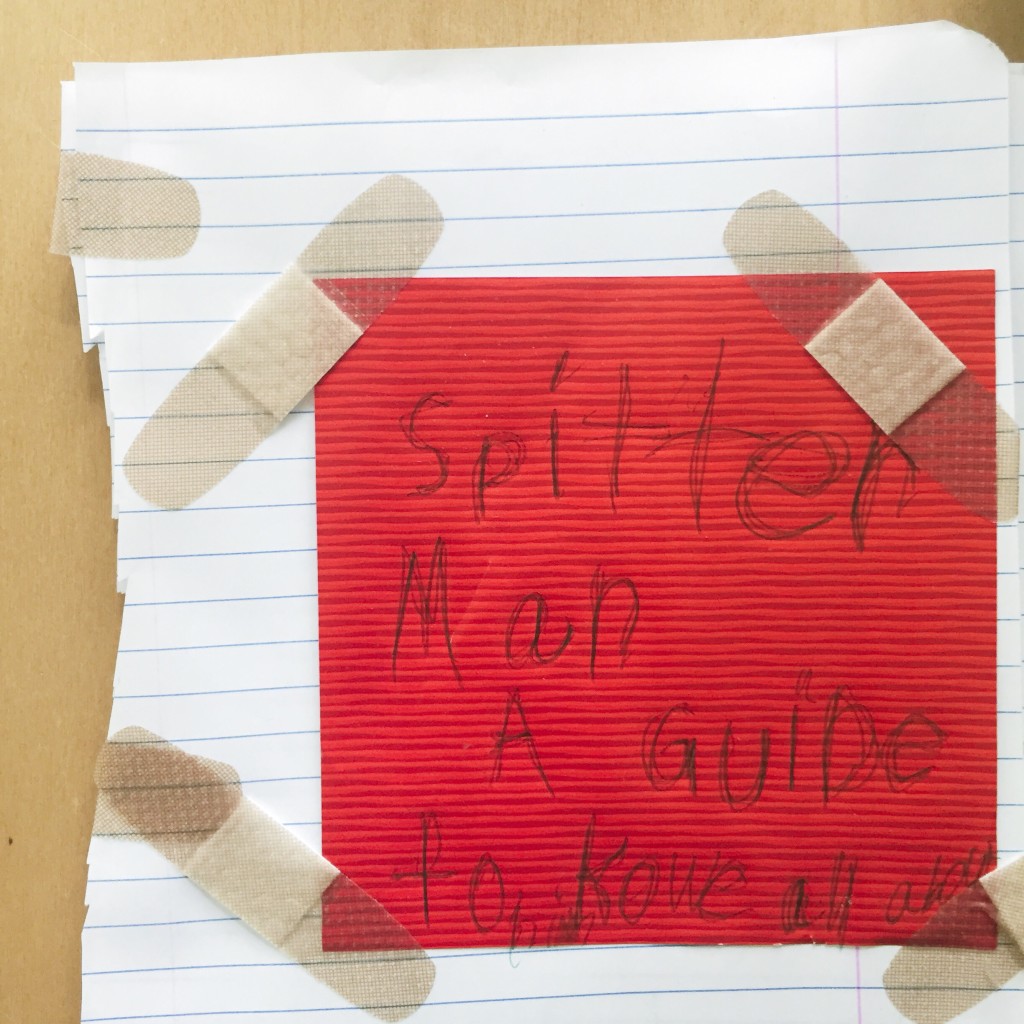 Their "Spitter Man: A Guide to Kowe All About Him" books bound with Band-Aids.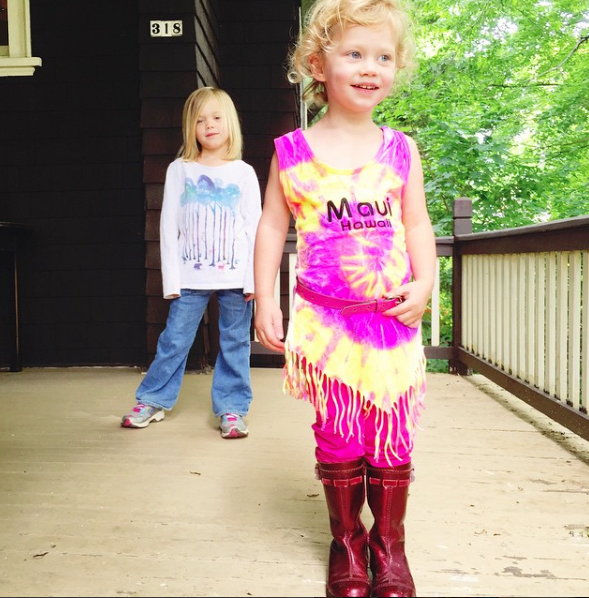 Their clothing choices, which make outfits out of every piece of clothing I try to bury in the depths of their closets.
Their way of saying "Dane it" instead of "Dang it" and "Lusually" instead of "Usually."
I'm unprepared for how I love the imperfections most.  The things that they get wrong are what I treasure most about them.
In a stage of life when I still question my decision to put other career goals on hold to be a work-at-home mom, my performance review quickly, and perhaps dangerously, becomes my kids.  I, too, am a shy firstborn, which means getting things right when it matters matters a lot to me.  My children's perfection (or lack thereof) can quickly become a mirror for my own perfection (or lack thereof).
So I of course love it when my children are perfect.
But, I'm unprepared for how my heart explodes in firework finales over the most imperfect things.  I'm as unprepared for this parenting contradiction as the blow-out diaper disasters.
So much depends on that first note.  And ever so much more depends on being loved because of, not in spite of, getting it all wrong.
How do I tell her that she should work harder to be imperfect because I'll just love her all the more?
Dearest offspring of mine, please don't ever erase, correct, cover up, do over, change the outfit, or panic over a wrong note.  When you are imperfect, you are perfect to me, and I luve you.