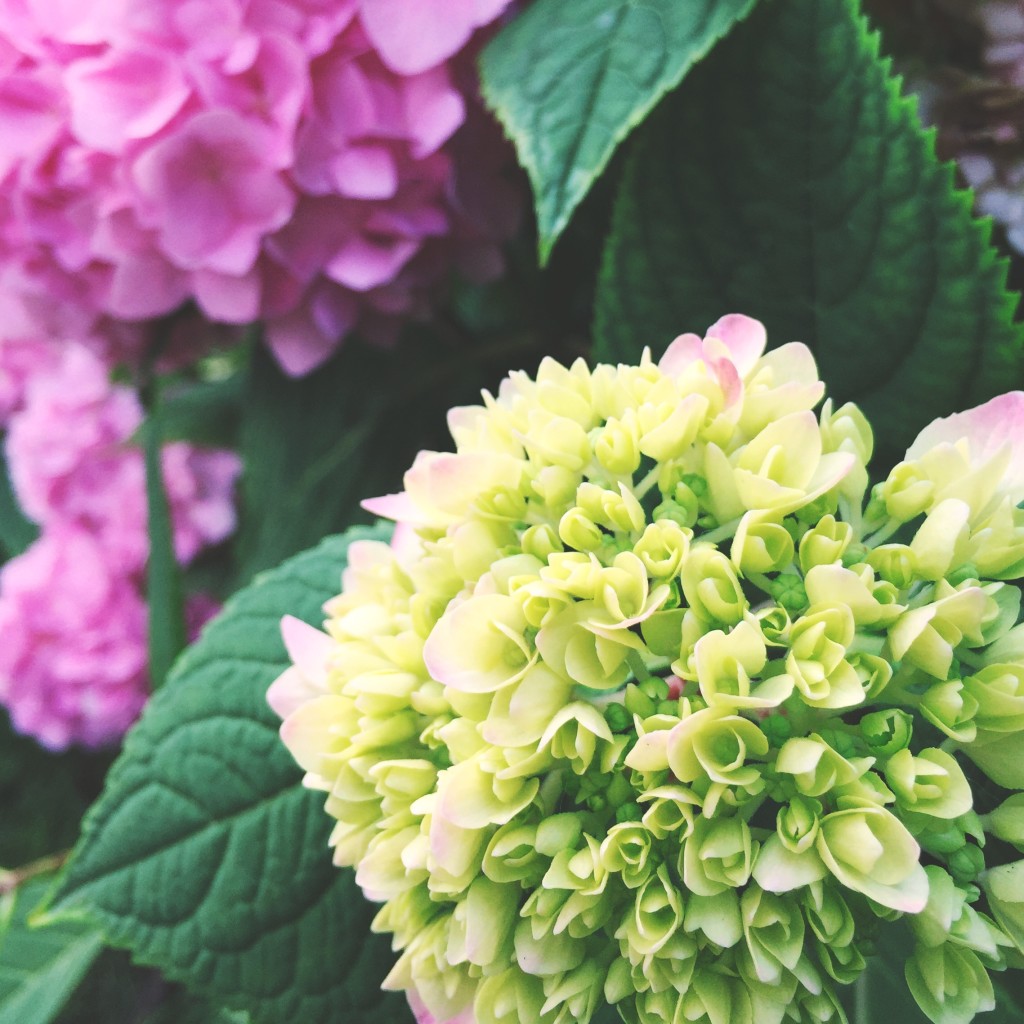 I love to anticipate.
It's the thrill of planning  a vacation, mentally packing outfits, mentally sight-seeing, mentally relaxing over chargrilled burgers.
It's the thrill of picking the next good book.  Or the next cup of coffee with a friend.  Or the next mile-marker run completed.
I'm really good at living in excitement-to-come.
Anticipation can be a great thing for me.  But I've also felt its nasty backhand.  What about when the vacation rushes by too quickly or the kids are too whiny or the burgers burn or it rains?
What happens when the book is horrible, the friend cancels, and I just can't face another mile and go back to bed instead?
I refuse to give up anticipation and all the joy it raises in me out of a fear that reality will never live up to the dream.
Instead, I'm working on counterbalancing anticipation with favorites; My favorite things and people and habits of life that give me good, solid grounding right here, right now, no extra planning, effort or investment needed.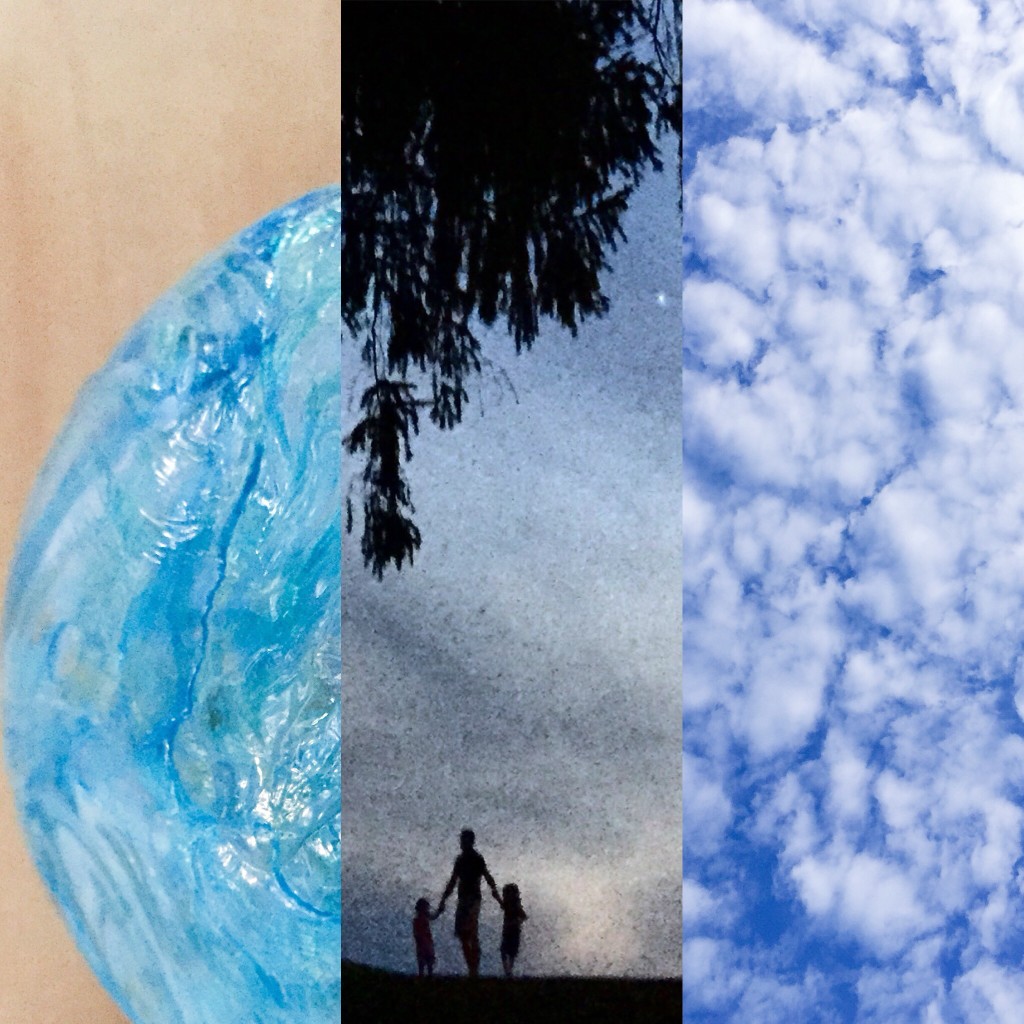 Like my favorite mug, which reminds me of an inspiring friend and her inspiring (and insanely talented mother) who made it.
My favorite coffee shop with its lavender latte and simple white, grey, and black open spaces.
My favorite morning hour when the house is calm and bird song serenades my work.
My favorite girls and the way their thumbs still pop in their not-babies-anymore mouths.
My favorite neighborhood sidewalks, which I trek on foot, stroller, and car, learning rhythms and dogs and bridges.
My favorite guy who is always game to paint my toenails when I need an extra-steady hand.
My favorite t-shirt that hugs me in just the right way.
My favorite color, now assiduously pointed out and offered up by two girls who love me with the rabid, ferocious love unique to little hearts.
My favorite yoga class.
My favorite parents, who have become friends and travel companions and mentors in my life.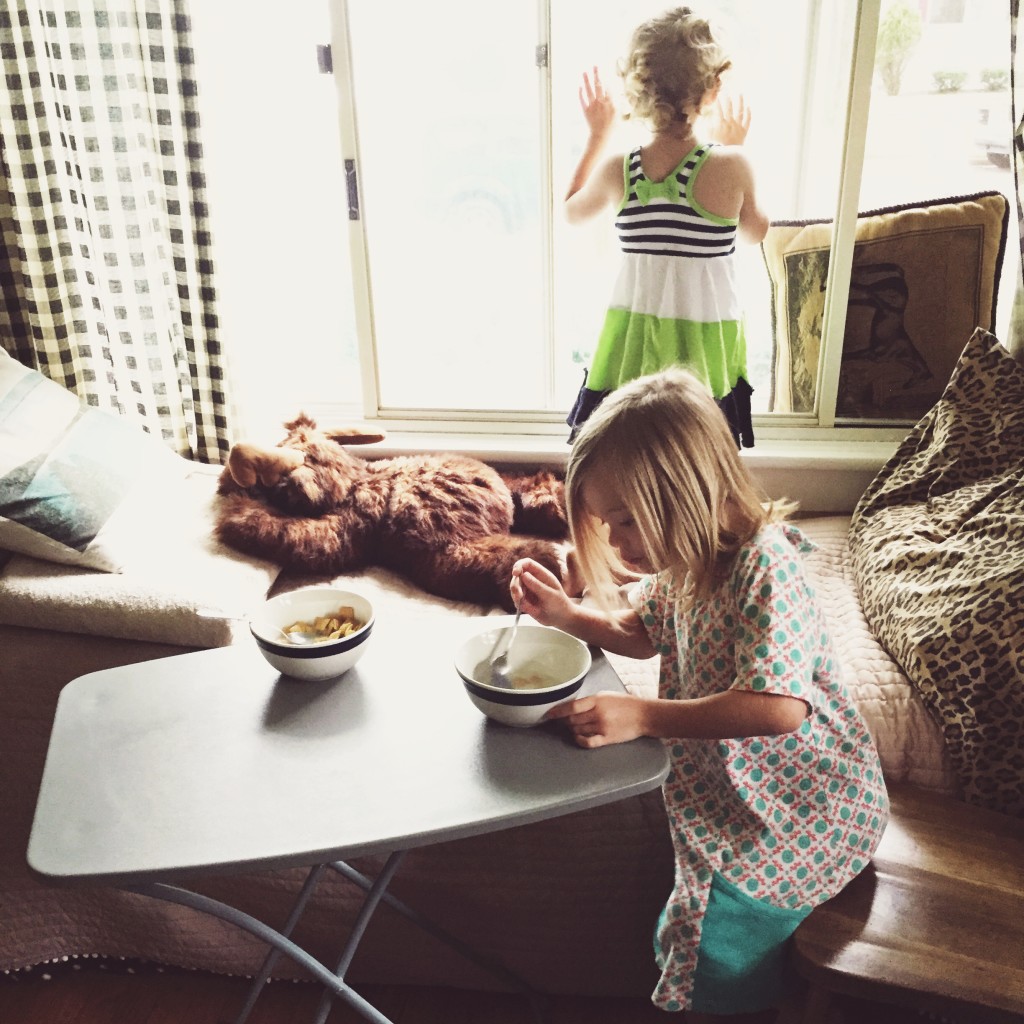 My favorites embrace me in unexpected moments–like walking down my staircase at a certain time of afternoon as the light comes through the front door in just the right way and it strikes me, in my marrow, that life is good, right here, right now, with nothing added or subtracted.
As good as it is to have the addition of anticipation in life, I'm grateful for how favorites can keep a neutral, dependable balance of just right and good enough.
---
This post is inspired by and shared with Five Minute Friday.